U of T students who crushed it in 2019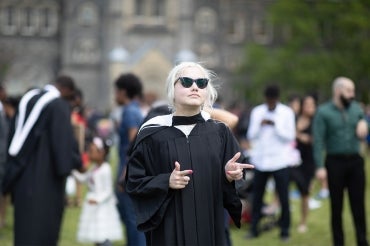 Convocation season is a time when many students at the University of Toronto reflect on their accomplishments. But U of T students are doing and achieving things on a daily basis that make the university an outstanding place. 
This year alone, students have gone to Ottawa to advocate a better, co-ordinated strategy to prevent concussions. They have researched news ways to fight dangerous, antibiotic-resistant superbugs. They have saved lives amid an opioid epidemic and used library books to pinpoint the identity of a lost Mesopotamian queen – all while overcoming the many challenges, big and small, that life threw at them along the way. 
And that's just the start.
Here's U of T News's annual – if far from exhaustive – list of students who crushed it in 2019: 
---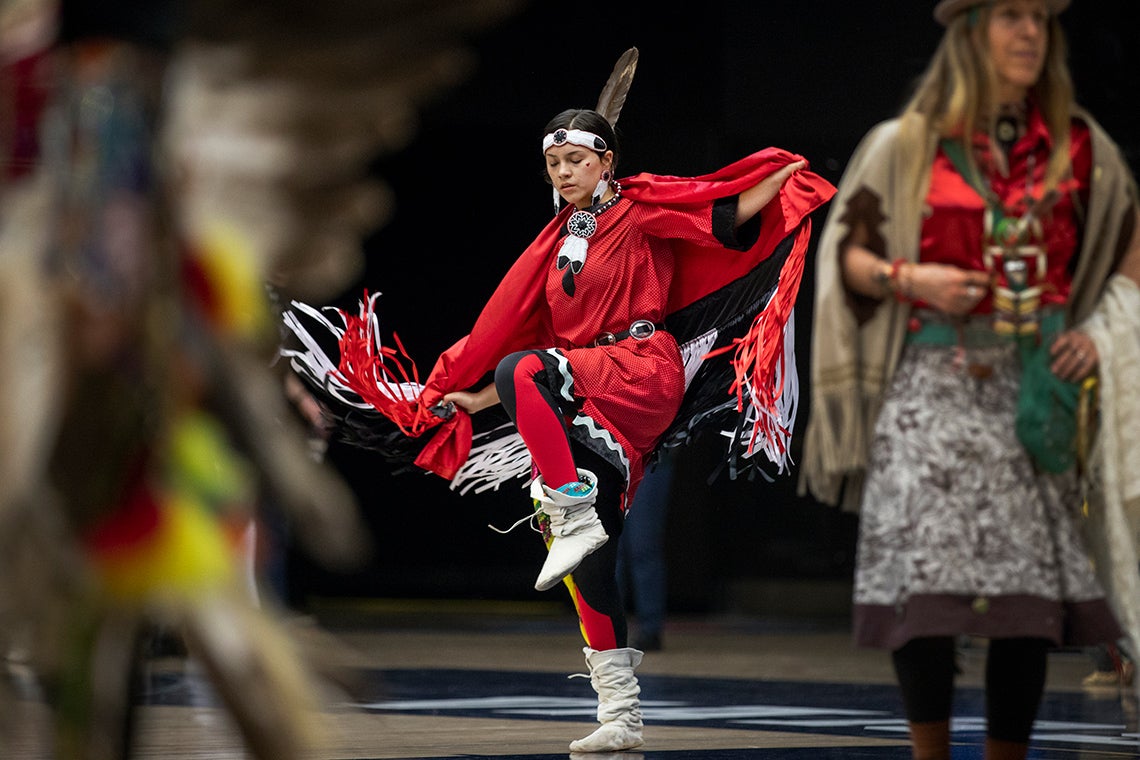 (photo by Nick Iwanyshyn)
Although she was only in her first year at U of T, Miyopin Cheechoo was asked to take on a big responsibility: being the head dancer at the U of T powwow.
The Cree student from Moosonee rose to the occasion. Wearing red polka dot print and an eagle feather, she danced her heart out and got a large section of the crowd in the Goldring Centre up on its feet.
---

(photo by Perry King)
Tracy Spurrier, a PhD student in the department of Near and Middle Eastern Civilizations, helped track down the remains of a long-lost Mesopotamian queen – all without lifting a shovel or brush.
Queen Hama is said to have lived 3,000 years ago in Assyria. But the whereabouts of her body were a mystery until Spurrier, using a paleopathology report and book in her department's rare book collection, managed to pin down the identity of her remains. 
---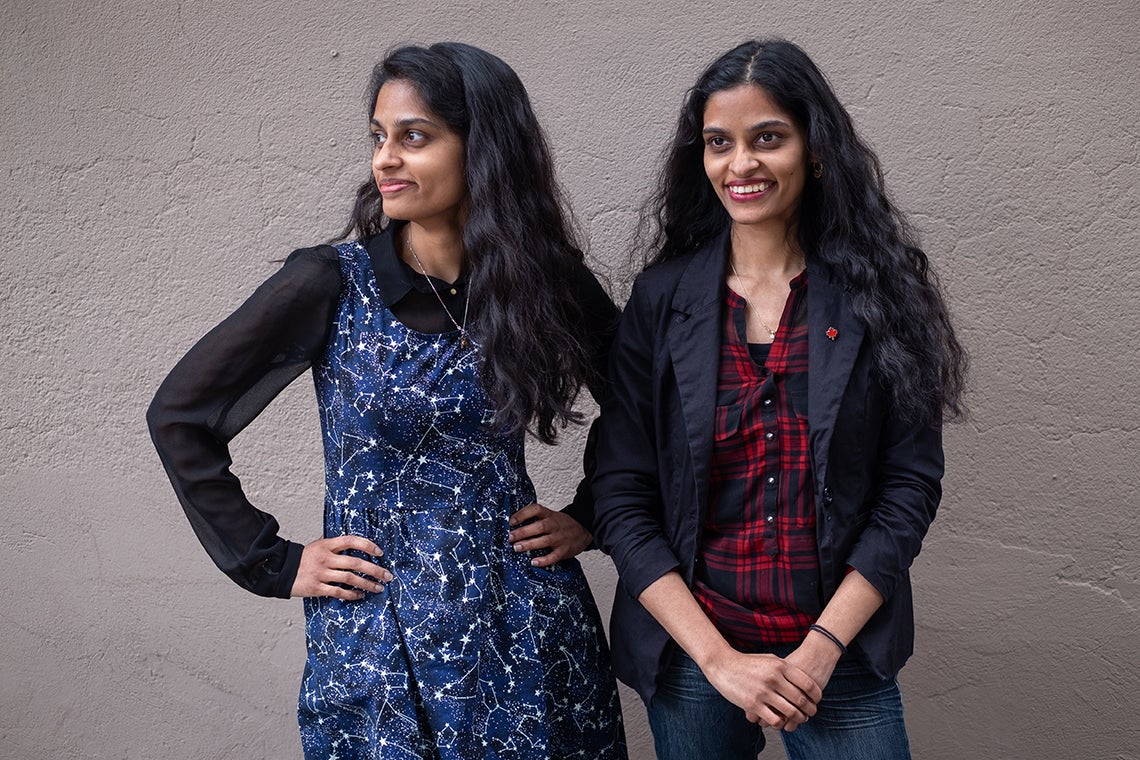 (photo by Geoffrey Vendeville)
Sandhya Mylabathula, a PhD student, and her twin sister Swapna, doing a MD-PhD, have been interested in concussions since their undergraduate years. They spoke to legislators on Parliament Hill about the need for a culture shift within sport and offered other recommendations to reduce concussions. 
---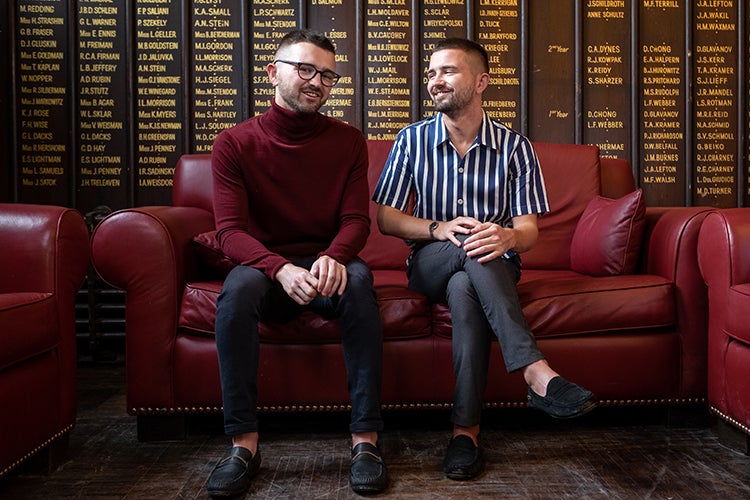 (photo by Geoffrey Vendeville)
No, you're not seeing double. Brothers Patrick and Curtis Sobchak are another set of twins who crushed it this year. Patrick, who studied law, and Curtis, in medicine, were among the few Indigenous students in their classrooms. 
Before graduating in June, they both took steps to call for greater representation of Indigenous Peoples in their respective fields. 
Patrick championed the inclusion of Indigenous values and law in the curriculum, while Curtis wrote about the lack of diversity in medicine on the Canadian Medical Association Journal's blog. 
---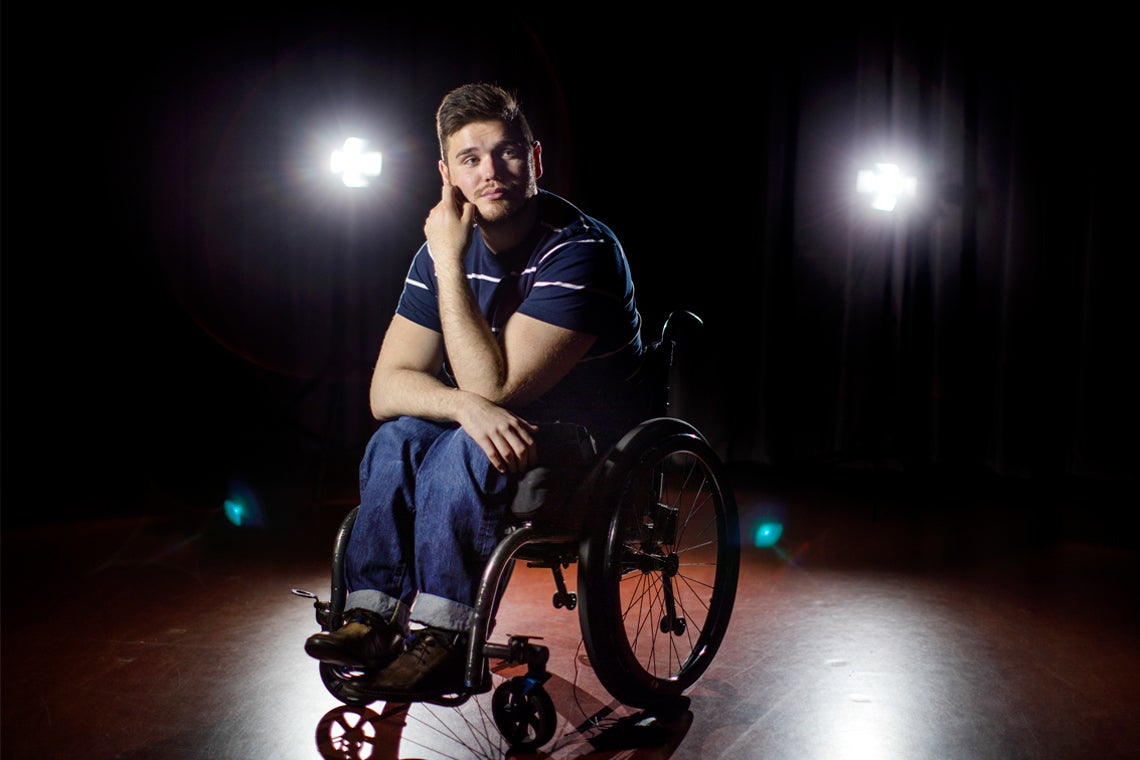 (photo by Nick Iwanyshyn)
George Alevizos had no lines in his debut on Star Trek: Discovery as a Starfleet engineer, but his appearance was widely acclaimed for an important reason: Alevizos, who uses a wheelchair, was one of the few actors on the show – indeed television – with a visible disability.
He graduated from a U of T Mississauga-Sheridan College joint program in June and hopes to continue pressuring his industry to show greater diversity on the stage and screen.
---

(photo by Lisa Lightbourn)
Noura Al-Jizawi, a Syrian activist who was detained and tortured in her home country, came to U of T through the Scholars at Risk program. She was seven months pregnant when she started a master's degree in global affairs, also known as an MGA, at the Munk School of Global Affairs & Public Policy. 
It was her first time taking lessons in English rather than Arabic. 
In the summer, she completed her studies and celebrated her convocation with her daughter, whom her classmates call the "MGA baby."
"I imagine the moment I hold my diploma," Al-Jizawi said before graduating. "It's going to be the moment I defeat the dictators in Syria because it's going to send the message: 'You cannot defeat me.'" 
---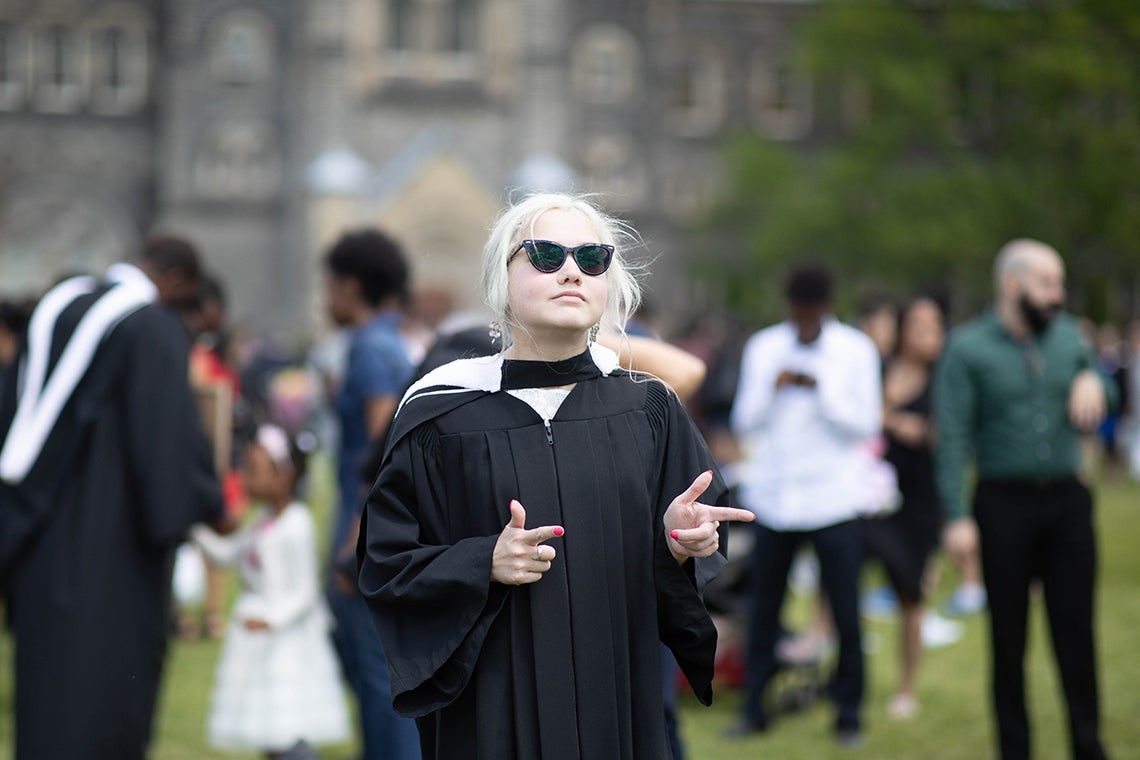 (photo by Lisa Lightbourn)
Elspeth Arbow, diagnosed with cystic fibrosis as a baby, kept up with her studies for a full nine months as her health spiralled and she waited for an organ donor. She then spent 2018 recovering from a double-lung transplant – the second time in her young life that she had undergone the procedure. 
Her gutsy resolve paid off: She graduated from Innis College with a degree in cinema studies in June and landed a job at the Toronto International Film Festival. 
"It's this huge sense of accomplishment because I wanted to give up all the time," she said.
---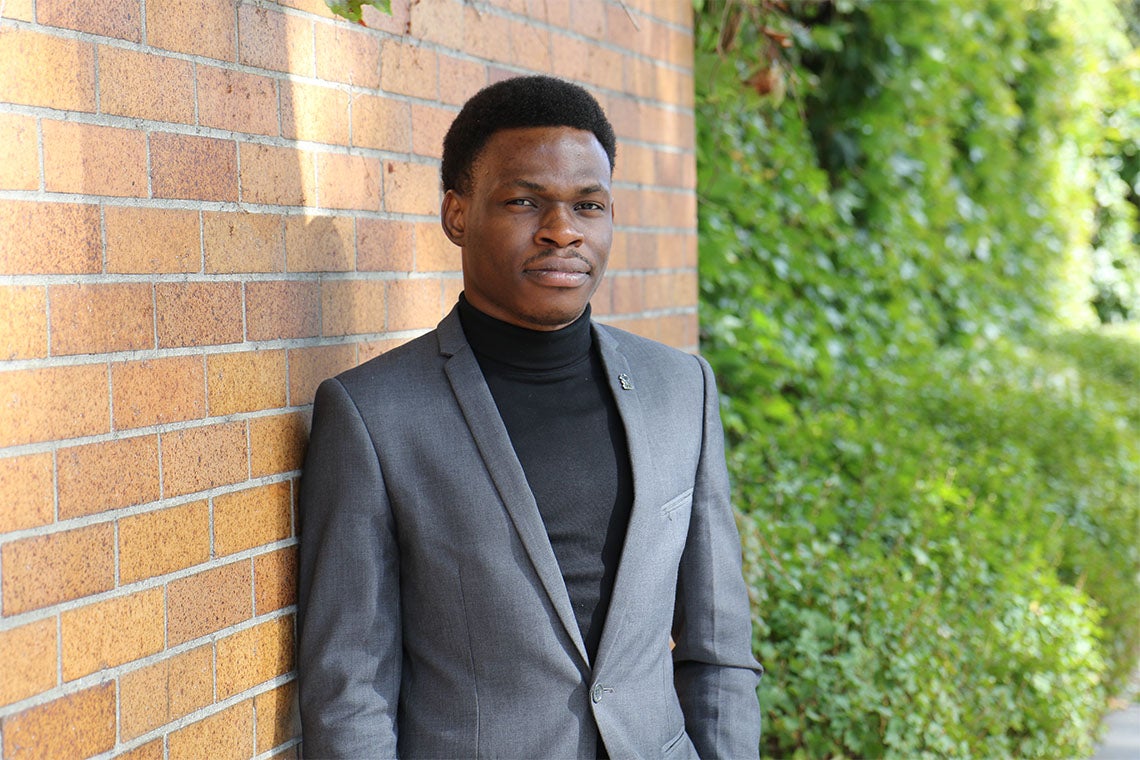 (photo by Rahul Kalvapalle)
Olugbenga Olubanjo, a master's degree student in engineering, often called his friends and family back home in Nigeria – only to have his conversations be interrupted by frequent power outages. So he decided to help his fellow Nigerians – some 70 million of whom live without electricity – gain access to a stable and safe power source.
Enter Reeddi, a startup Olubanjo runs with two fellow U of T students, Osarieme Osakue and Joshua Dzakah. The company provides portable, clean-energy capsules that are charged at solar-powered stations in local communities. It was a big year for Reeddi, which won a US$10,000 award and secured a provisional patent.
---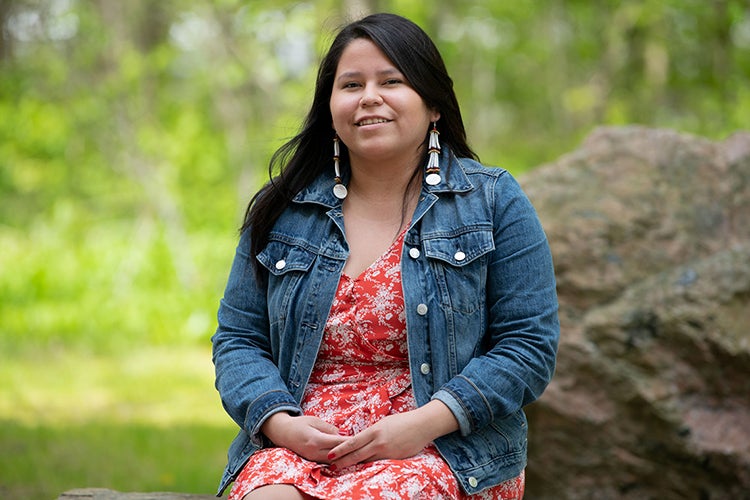 (photo by Tina Adamopoulos)
Diane Hill's grandfather – or laksotha, as he was known to his grandkids – was forbidden from speaking his native Oneida language in school during his childhood.
That injustice is one of the reasons Hill came to U of T Scarborough to study health policy and socio-cultural anthropology, with the long-term goal of supporting her community through education.
In her undergraduate years, she served as president of the Indigenous Students Association and as Indigenous program developer in the campus's department of student life. She also traveled to New Zealand for an internship and received a Gordon Cressy Student Leadership Award.
Hill graduated in June and isn't losing any time in pursuit of her dream. She returned to U of T this fall to begin a master's degree in social justice education at the Ontario Institute for Studies in Education.
---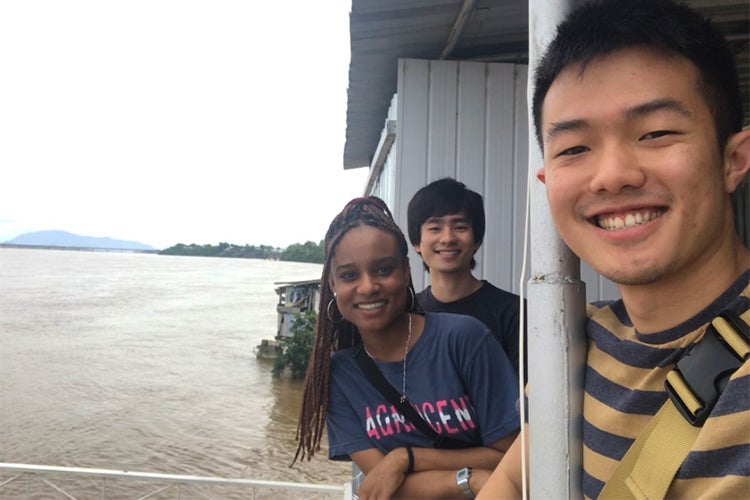 (photo courtesy of uoftbrazil.blog)
Three undergraduate students travelled to Boa Vista, a city in the northwestern Brazilian state of Roraima, last spring to document and help preserve some of the region's Indigenous languages: Macuxi, Ye'kwana and Taurepang.
The students – Octavia Andrade-Dixon, Guilherme Teruya and Gregory Antono – and their faculty supervisor Suzi Lima, in the department of Spanish and Portguese, met with native speakers to study the languages by translating simple nouns and discussing more complex linguistic concepts.  
---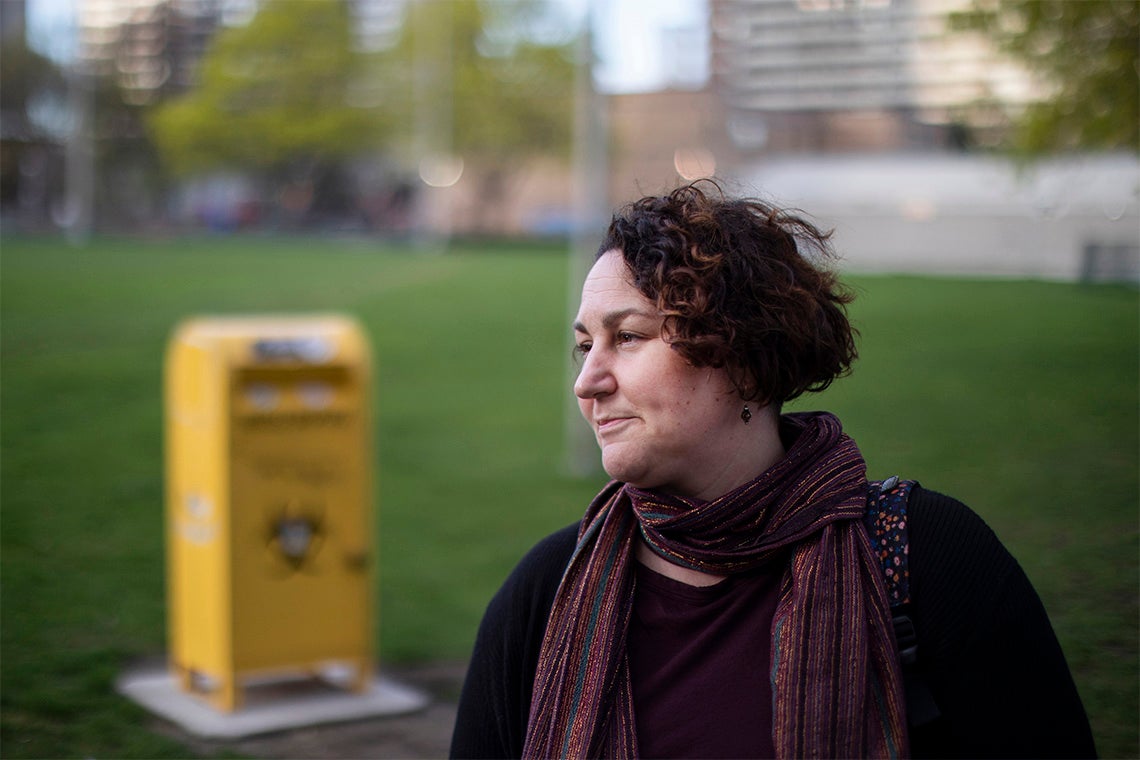 (photo by Nick Iwanyshyn)
By some estimates, the opioid crisis in Canada has claimed more than 9,000 lives in just three years. Gillian Kolla, a PhD student at
the Dalla Lana School of Public Health, is a fierce advocate for street-involved drug users and has worked with other volunteers to establish supervised injection sites.
Stocked with naloxone kits, oxygen tanks and sterile injection equipment, they have saved 251 lives. 
---

(photo by Perry King)
Chidozie Ojobor, who grew up in Nigeria, lost his older sister Ginika to typhoid fever 20 years ago. 
Her death prompted him to study microbiology at the University of Nigeria in order to understand the mechanisms of disease and develop treatments. As a PhD student at U of T, he has identified novel bacteria-killing entities known as tailocins that have been shown to kill antibiotic-resistant superbugs in the laboratory. 
Ojobor's research received support from MPower Financing, a Washington, D.C.-based fintech company that provides loans to international students. He is the first university student in Canada to win an MPower Global Citizen scholarship worth US$5,000.
---
(photo by Nick Iwanyshyn)
Kylie Masse, a star of U of T's varsity swim team and Olympic bronze medalist in Rio, defended her world title in the 100-metre backstroke last summer at the world aquatic championships in South Korea. 
It was a bold statement by the 23-year-old kinesiology student ahead of the 2020 Olympic Games in Tokyo. 
Masse appeared to have a point to prove after another swimmer previously beat her world-record time in the 100-metre backstroke.
 "Obviously I was a bit disappointed," she recalled after her record was broken. "But I think it just gave me more motivation and lit a fire under me, like, 'I want it back.'"
---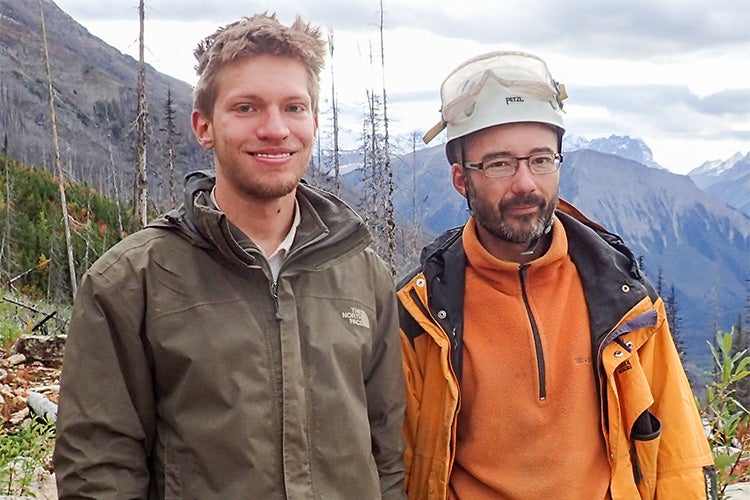 (photo courtesy of Joe Moysiuk)
More than a billion years ago, Cambroraster falcatus must have been a fearsome predator, with its rake-like claws and pineapple slice-shaped mouth. It reached up to a foot in length when most other animals in the Cambrian Period were smaller than your little finger.
PhD student Joe Moysiuk, in the department of ecology and evolutionary biology, was the lead author of a study documenting the newly discovered species based on fossils uncovered in the Burgess Shale in B.C. 
---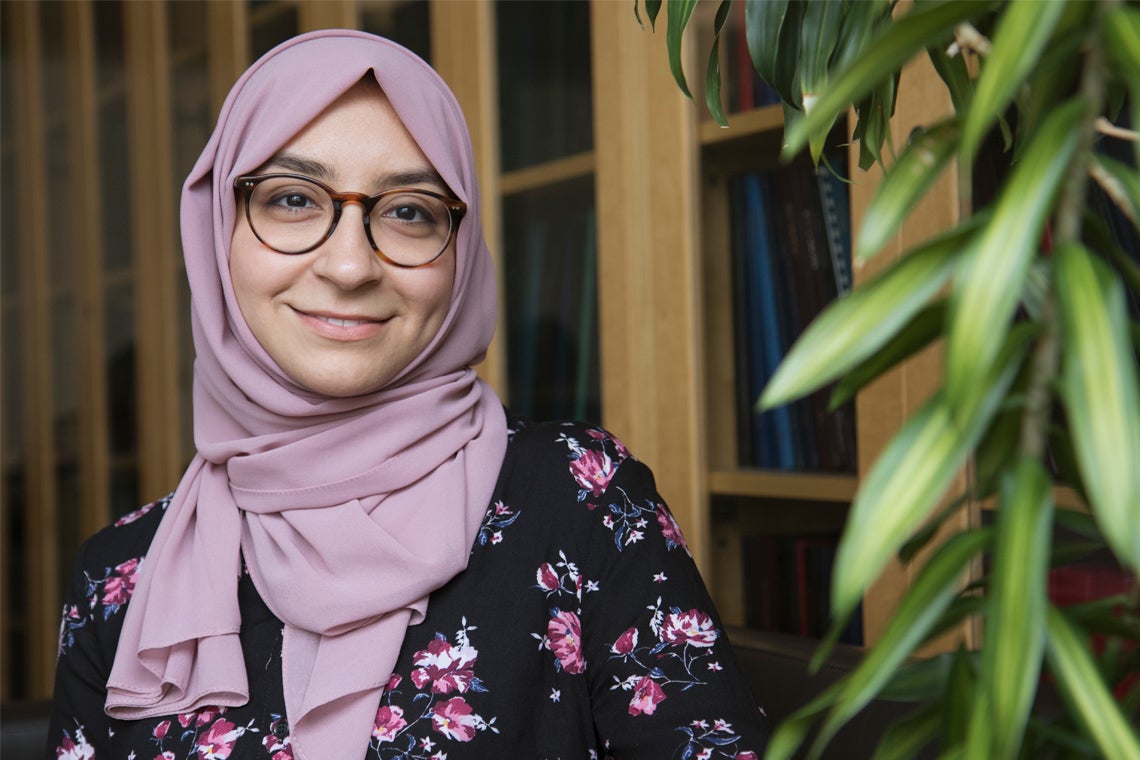 (photo by Romi Levine)
Hafsah Siddiqui, a geography and planning master's degree student, landed a full scholarship to study at Cambridge University. 
The Gates Cambridge Scholarship recognizes students with leadership potential, outstanding intellectual ability and a commitment to improving the lives of others. 
She planned to continue focusing on housing inequality as a PhD student across the pond. 
Her research focuses on Pakistan and the informal settlement communities in Islamabad known as katchi abadis, which are home to many refugees and other marginalized people. 
---
(photo by Lisa Lightbourn)
Symone Pelletier made her dreams of studying psychology at U of T come true. She came to campus from Manitoulin Island, a six-hour drive from Toronto, where she was top of her high school class. "I chose psychology," she said, "because I'm coming from an Indigenous community and a single-parent family." 
"We have experienced a lot more unfortunate situations than most people have." 
After graduation, she has set her sights on eventually returning home to work with the Wiikwemkoong First Nation community.
---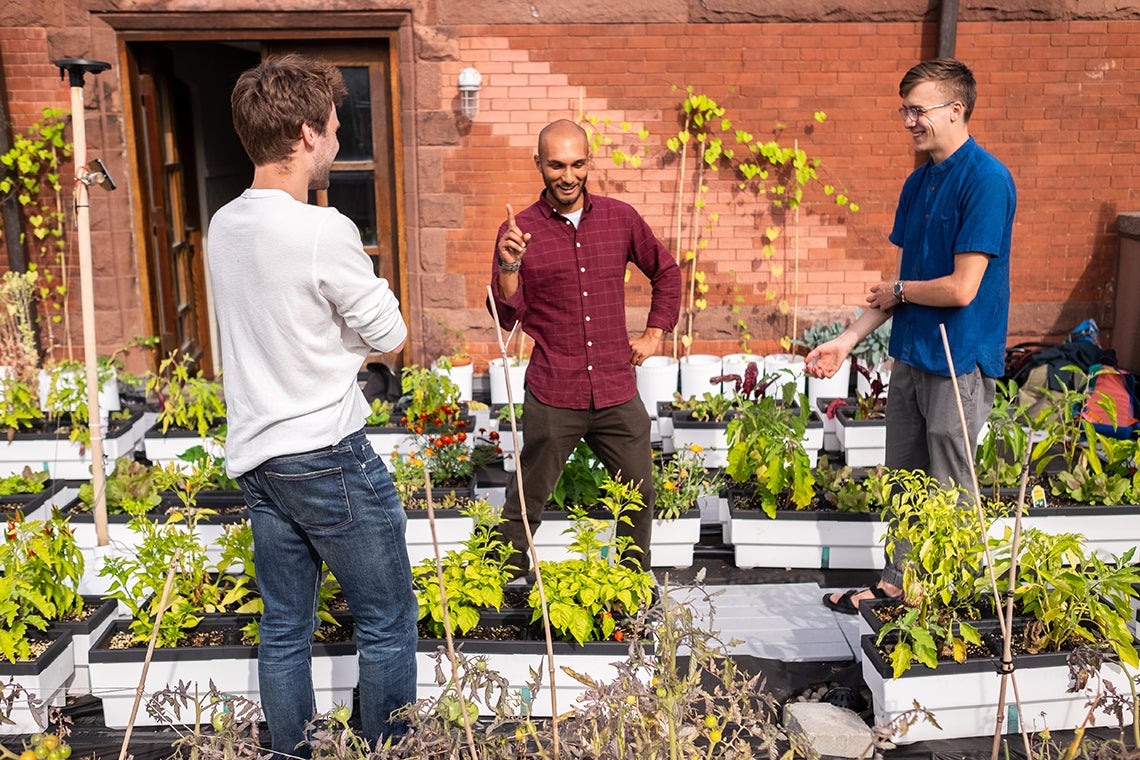 (photo by Geoffrey Vendeville)
Climate change represents arguably the single greatest challenge of our times. It's a problem of such magnitude that students who want to make a difference may wonder where to start. 
Five undergraduates took the guesswork out of the equation by screening about 8,000 courses for sustainability-related content and creating an inventory of those courses for current and future students. They also catalogued sustainability campus groups, projects and initiatives. They published their work in an open-access journal so that other universities and large organizations can learn from their approach. 
---
(photo by Nick Iwanyshyn)
Julie Blair went out on a limb when she decided to return to university after a 20-year hiatus to take Indigenous studies. Blair, who is of Anishinaabe and Dutch ancestry and a member of the Serpent River First Nation, said she wasn't part of the Indigenous community in Toronto until she learned more about her culture and roots in university.
She graduated with a master's degree in social work this fall.  She not only excelled in her studies, but also became a pillar of the community. In 2017, she was part of the team that organized the first campus powwow in two decades, an event that has since become a fixture on the U of T calendar.
UTC