As a University of Toronto graduate, you are one of more than half a million alumni worldwide. This remarkable community is the foundation of our global reputation, and we are committed to celebrating your success, enriching the value of your degree, and engaging you in the life of the University – at every stage of your career.
Stay in Touch, Be Inspired
Alumni Benefits & Services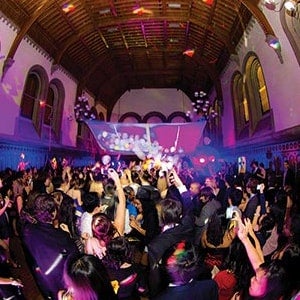 Those Things We Do
Relive some of the wonderful, and occasionally weird, traditions such as the annual UC Fireball dance that happen only at U of T
Excerpt from the Spring 2016 issue of U of T Magazine
"Coming into U of T with an economics mindset and leaving with a sociology, political science and economics background changed my life. They all tackle global poverty, aid and development, but from very different schools of thought."
Shawn Ahmed
Bachelor of Arts Honours (B.A. Hons.) 2005, Trinity College
Stay in touch to keep current on U of T happenings and much more.