A community comes together: U of T marks one year of COVID-19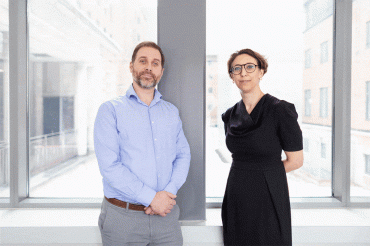 It was one year ago this week that COVID-19 prompted the University of Toronto to shift to virtual operations. 
Looking back over the past 12 months, what's striking are the myriad ways the U of T community responded to the pandemic. Time and time again, students, faculty, staff and librarians demonstrated their resilience, innovativeness and eagerness to support one another and the broader community.
From working on COVID-19 tests and treatments to educating the world on the importance of physical distancing and other emergency measures, U of T researchers quickly established themselves as key players in the global pandemic response. At the same time, U of T students and professors showed their flexibility and ingenuity as COVID-19 led to virtual classes and the first off-campus convocations in the university's history. Many also found ways to support each other and the broader community, including front-line health workers.
The U of T community also stood up against anti-Black and other types of systemic racism as the virus took a disproportionate toll on members of racialized and marginalized communities in North America.
Now that vaccines for COVID-19 have arrived, U of T is once again mobilizing its resources to support a historic immunization drive by preparing to host vaccination clinics on all three campuses.
Here is a brief snapshot of 12 unprecedented months in U of T's 194-year history:
---
U of T researchers race to understand a new global threat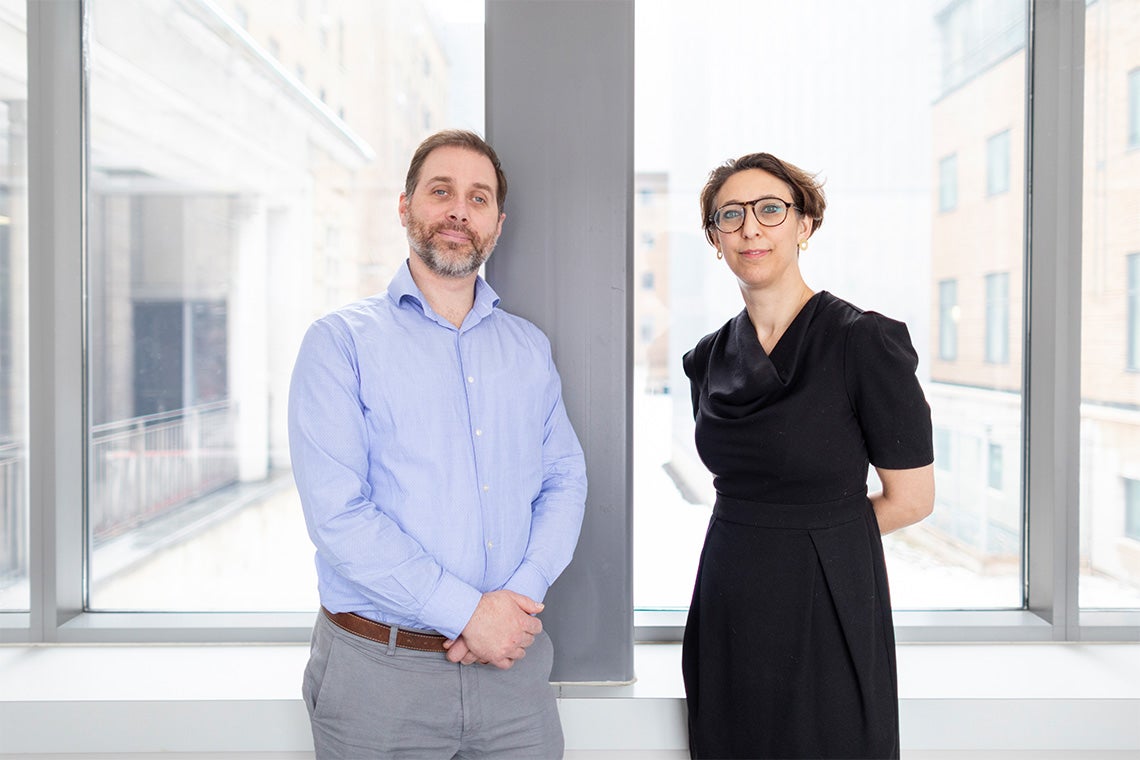 Robert Kozak and Samira Mubareka, both in U of T's department of laboratory medicine and pathobiology and at Sunnybrook Health Sciences Centre, cultured the novel coronavirus behind COVID-19 from clinical specimens (photo by Nick Iwanyshyn)
Samira Mubareka and Robert Kozak – both of U of T's department of laboratory medicine and pathobiology in the Temerty Faculty of Medicine, as well as Sunnybrook Health Sciences Centre – wasted no time in investigating the mysterious new illness that emerged in Canada after spreading around the world.
In March of 2020, the pair, along McMaster's Arinjay Banerjee, successfully isolated the virus causing COVID-19 and reproduced it in a lab. The research was critical to understand the virus and, importantly, help develop treatments and vaccines.
They were just two of scores of researchers at U of T and its partner hospitals whose work shed light on the mysterious illness. Some worked on new treatments, vaccines and developed models of the outbreak that helped guide authorities. Others turned their attention to developing better tests and medical equipment. Still others focused their attention on understanding the potential impact of COVID-19 on society – including racialized and marginalized groups – as well as the broader economy, and are now helping to plot a path to recovery.
At a time of great uncertainty, U of T faculty and alumni share their expertise with decision-makers and the public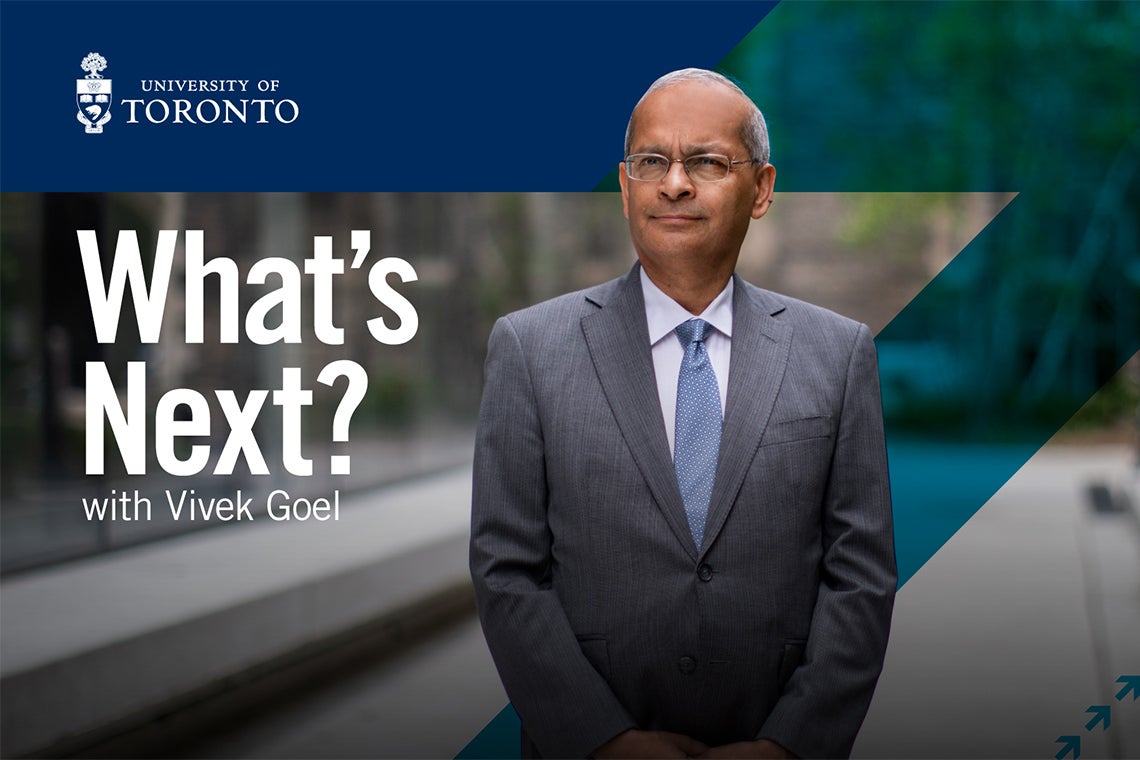 (photo by Nick Iwanyshyn)
Over 34 podcast episodes, Vivek Goel – a former vice-president, research and innovation, and strategic initiatives and U of T's first special adviser to the president and provost on COVID-19 – shared the latest public-health advice and weighed in on issues that were top of mind for many listeners, like how to gather safely, how the virus originated and the progress made toward developing vaccines.
Goel was one of a large group of U of T experts who became a trusted source of information for the public during the pandemic, with many appearing regularly on TV and radio broadcasts, and in print media.
Many U of T experts were also tapped to directly advise policy-makers on their COVID-19 response at all levels of government. That included leading task forces that looked at everything from immunity levels to overcoming vaccine hesitancy among members of Toronto's Black community.
U of T students band together to help front-line workers and at-risk people
Medical students Daniel Lee, Orly Bogler (appearing via video conference), Jordynn Klein and Tingting Yan organized volunteers from their class and other programs to help front-line health-care workers during the COVID-19 crisis (photo by Nick Iwanyshyn)
Even before the WHO declared a global pandemic, U of T medical students were organizing to take some of the load off front-line workers by helping them with domestic chores. Students Jordynn Klein, Daniel Lee, Tingting Yan and Orly Bogler recruited hundreds of student volunteers to babysit, fetch groceries and run errands for health-care workers and other front-line staff.
But that was just the tip of the iceberg. With reports of a personal protective equipment shortage, U of T students took it upon themselves to collect safety gear for donation at hospitals, clinics and long-term care homes and organize volunteer sewing drives to produce thousands of badly needed masks.
U of T students demonstrate resilience and compassion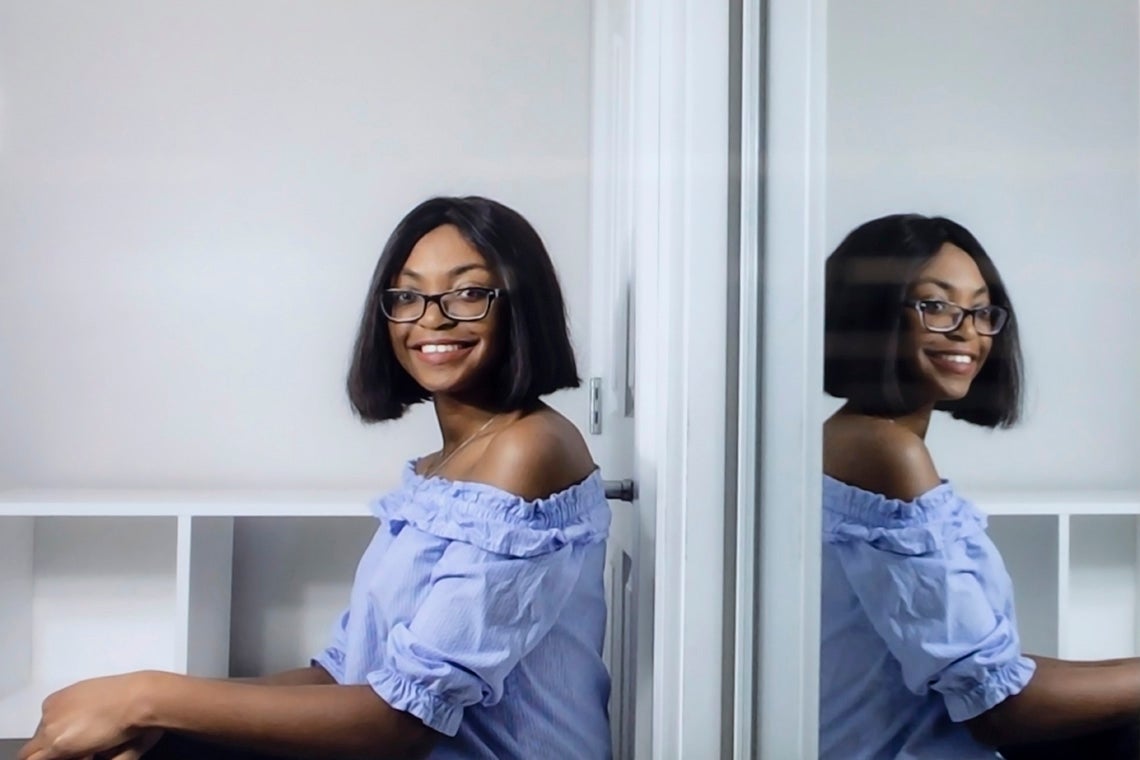 Ashley Mutasa, a Lester B. Pearson scholar and U of T Mississauga student, completed the 2020 winter semester from Winnipeg, where she was staying with her older sister (photo by Nick Iwanyshyn)
When COVID-19 first struck last March, many U of T students – particularly international students – were faced with a particularly difficult choice: Go home amid rapidly changing travel restrictions or stay in Toronto not knowing when they would see their families next.
Yet, even amidst the chaos and uncertainty, students managed to support one another. Ashley Mutasa, a Lester B. Pearson scholar from Zimbabwe studying at U of T Mississauga, shared advice for fellow students in a personal essay she wrote while staying with relatives in Winnipeg.
"My message to other students who are going through a tough time right now is: reach out to someone. The biggest resource we have is each other," she said.
And reach out they did. Over the following 12 months, U of T students repeatedly demonstrated the depth of their support for another by finding new ways to celebrate convocation, offer virtual orientation activities to incoming students – even spearheading the development of a mental health peer support network at the university.
Students, faculty and staff step up to combat anti-Black racism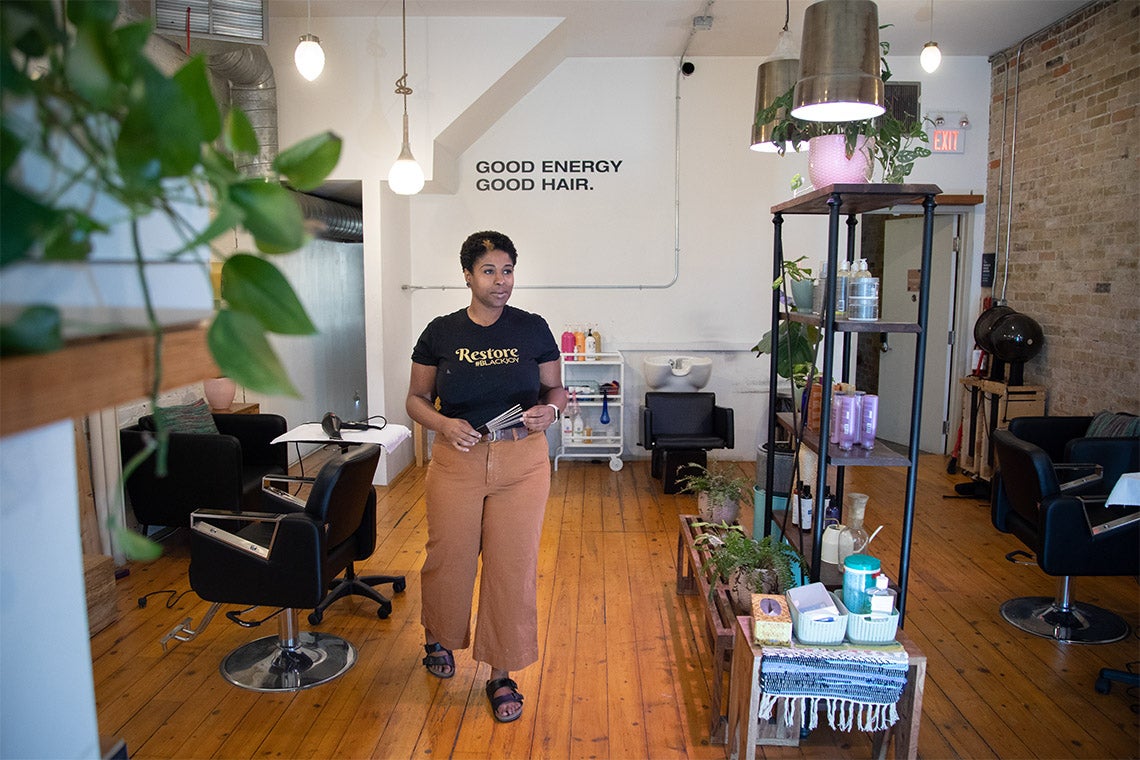 Pictured here in her Riverdale hair salon, wellness activator Allison Hill helped create a series of virtual workshops for U of T community members that address the impact of racism through restorative activities (photo by Johnny Guatto)
The killings of Breonna Taylor, George Floyd and other Black people by police last year ignited a global movement for social justice and racial equality.
In addition to launching a task force on anti-Black racism at the university, U of T worked with other post-secondary institutions to launch the National Dialogues and Action for Inclusive Higher Education and Communities.
To address the impacts of racism and anti-Black racism on U of T community members, the Anti-Racism & Cultural Diversity Office launched a series of virtual discussions and workshops, including sessions in partnership with Toronto-based wellness activator Allison Hill.
"The impact of trauma is felt by the U of T community," said Karima Hashmani, U of T's executive director of equity, diversity and inclusion.
"This space helps legitimize and affirm the experiences Black and racialized people face collectively. We are dedicated to creating culturally relevant spaces that take into account intersectional identities and provide community healing."
As the ground shifts underfoot, faculty find innovate ways to support students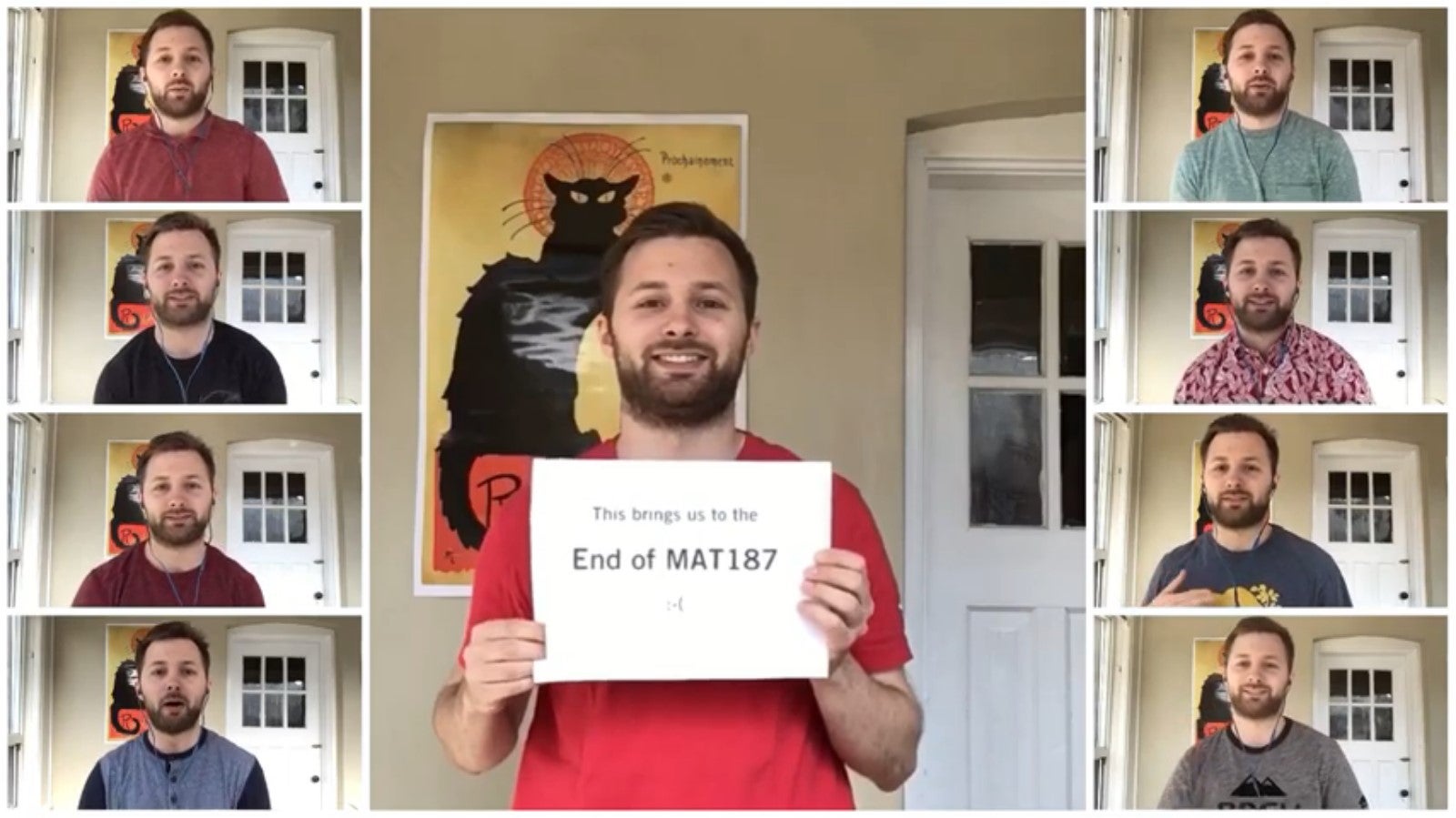 U of T Assistant Professor Fabian Parsch, who sings in a barbershop quartet, re-created the warmth of his classroom environment by saying goodbye to students at the end of term to the tune of "The Lion Sleeps Tonight" in a video performance (image via YouTube)
From the outset of the crisis, U of T faculty showed compassion for students undergoing increased stress and difficulties borne out of the pandemic. Fabian Parsch, an assistant professor in the department of mathematics in the Faculty of Arts & Science, put his a cappella skills to work to wish his students and teaching assistants in MAT187 a nice summer to the tune of "The Lion Sleeps Tonight."
In online office hours, he listened to students who were facing family or travel issues related to the pandemic, granting them extensions on assignments if necessary.
Elsewhere at U of T, professors similarly worked hard to support students and make their virtual classrooms as engaging and innovative as possible. That included everything from reaching out on social media to using virtual reality to beam labs into students homes and spending days making 3D-printed skulls that could be dropped off on their doorsteps.
Staff and librarians rise to the occasion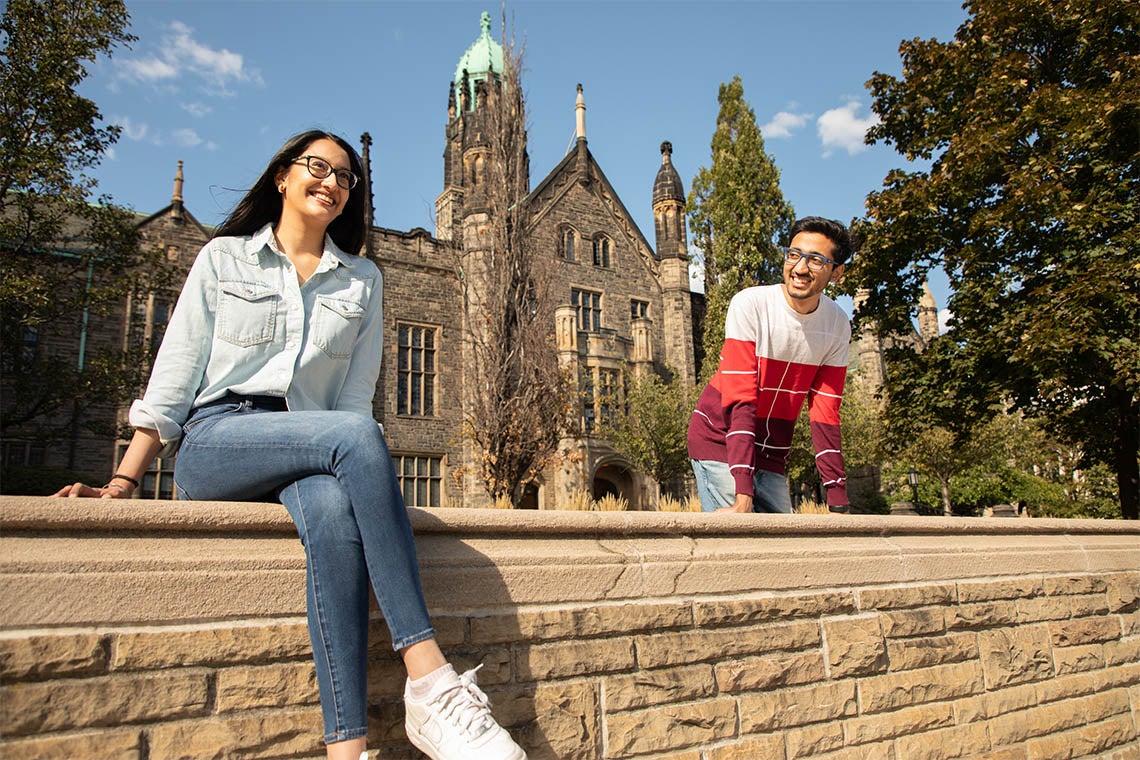 Friends and fellow Trinity College students Piya Sial (left) and Shashwat Aggarwal (right) completed their respective two-week quarantines – one floor apart – after returning to Toronto from India for the 2020 fall semester (photo by Johnny Guatto)
Throughout the past year, U of T staff rose to the challenge represented by the pandemic by carrying out more frequent cleaning of high-touch surfaces, upgrading building ventilation systems and installing other safety measures, and shepherding hundreds of students through self-isolation as part of the university's quarantine program.
Piya Sial, a student at Trinity College, was one of many international students whose 14-day quarantine was facilitated by U of T and included a ride from the airport, a room at a downtown hotel, regular meals and a daily check-up call from university health and wellness staff.
"It was amazing," she told U of T News. "I don't think they could have done anything more."
It was a similar story across the three campuses as staff found innovative ways to adapt essential services previously held in person for a year of physical distancing. They moved staple services like fitness classes and counselling sessions online, while launching new initiatives to help students study at home or manage stress.
U of T provides space, people and resources to aid Canada's historic immunization drive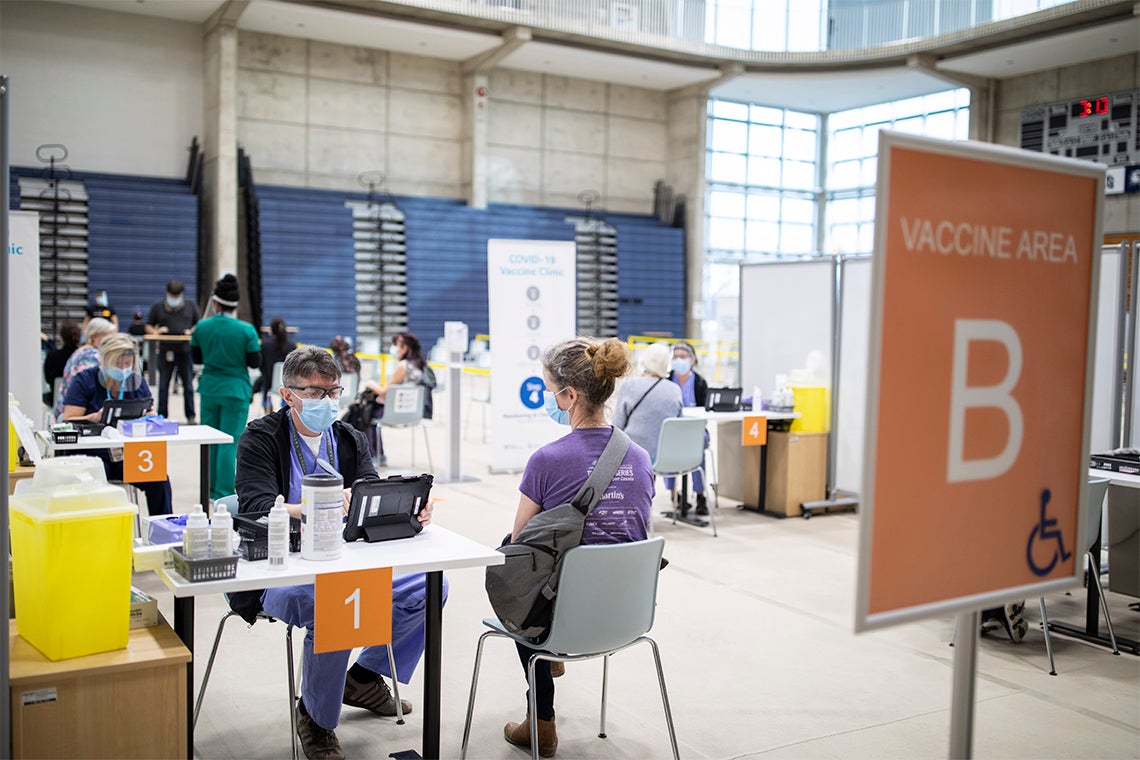 By the end of March, up to 2,000 doses a day of Health Canada-approved vaccine is expected to be delivered at a clinic located at U of T Mississauga that's run by Trillium Health Partners and overseen by Peel Public Health (photo by Nick Iwanyshyn)
In the weeks coinciding with the anniversary of COVID-19 being declared a global pandemic, U of T partnered with its affiliated hospitals and public health authorities to set up vaccine clinics at key locations on campus to support a historic immunization campaign.
A mass vaccination site at U of T Mississauga opened the first week of March with an initial capacity to deliver up to 2,000 doses per day. A few weeks later, the University Health Network worked with U of T and Toronto Public Health launched a second site inside the university's Exam Centre on the St. George campus, boosting vaccination capacity in the heart of the city and drawing more than thousand student volunteers.
Another vaccination site is planned at U of T Scarborough.
UTC