As COVID-19 protective supplies dwindle, U of T Engineering students stitch masks for Toronto's most vulnerable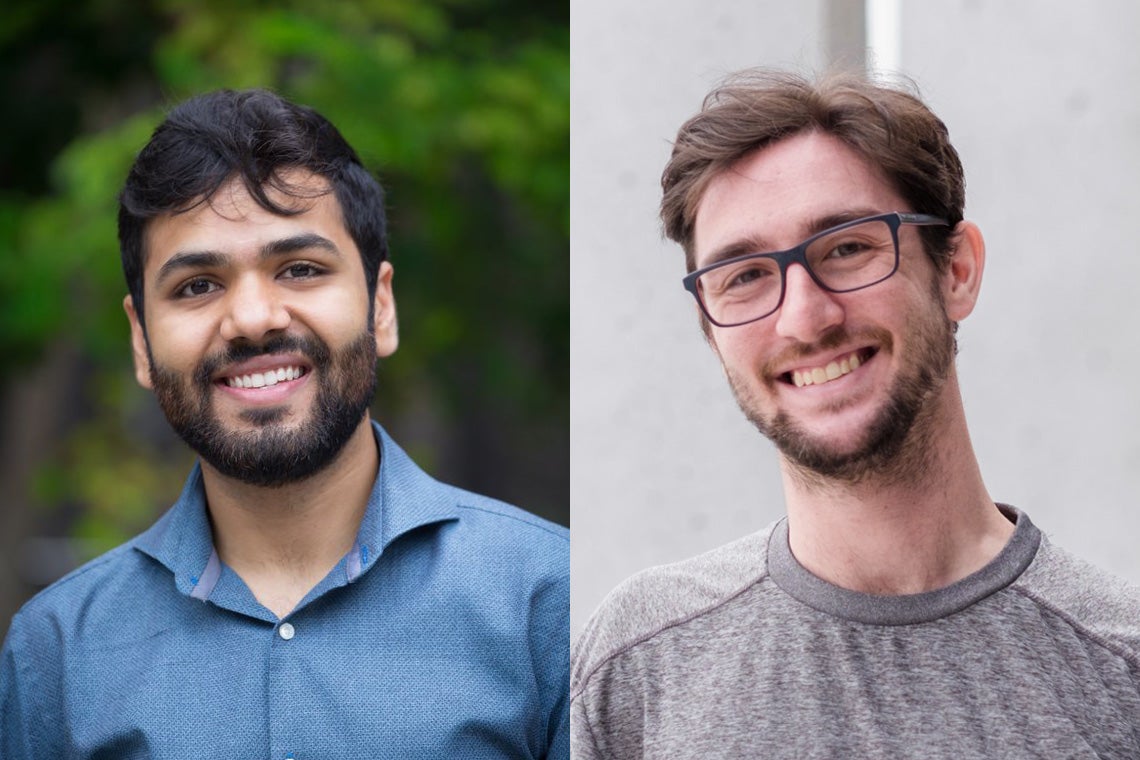 Kramay Patel and Chaim Katz – both PhD candidates in the University of Toronto's Faculty of Applied Science & Engineering – are temporarily trading in their electrodes and amplifiers for sewing machines and cotton threads.  
They've launched Stitch4Corona, a volunteer-driven initiative to sew fabric face masks to help protect Toronto's most vulnerable during the COVID-19 outbreak. 
"Many of us are looking to do something meaningful while self-quarantining," says Patel, who is also an MD student in the Faculty of Medicine. "And as the supply of commercial face masks dwindle, we decided to create a local network of volunteers to help us provide homemade masks for those in dire situations – seniors, the homeless and those who care for them, locals who don't have the means to access masks, while also creating an emergency stockpile for hospitals in case supplies don't get to them in time." 
Volunteers who sign up are provided a kit with enough pre-cut cotton sheets, metal wires and elastic loops to sew 11 masks – with the eleventh mask meant for the volunteer to keep. The team have also filmed a video tutorial of how to sew them in just 10 minutes.  
Once the masks are finished, they can be arranged to be picked up by the Stitch4Corona team or sent to a drop-off location. So far, they've stitched more than 2,000 masks, sewed by 200 volunteers. This week, they made their first batch of deliveries to the Michael Garron Hospital, several local walk-in clinics, as well as respite centres in the city. 
As graduate students working on signal processing and analyzing human brain activity, Patel and Katz – who are both supervised by Dr. Taufik Valiante, an associate professor of surgery in U of T's Faculty of Medicine, and, respectively, by the Institute of Biomaterials and Biomedical Engineering's Professor Milos Popovic and Associate Professor Jose Zariffa – know first-hand the importance of personal protective equipment (PPE).  
"Our research involves constantly working with patients and going in and out of hospital rooms, so we are aware of the need to protect oneself and patients," explains Katz.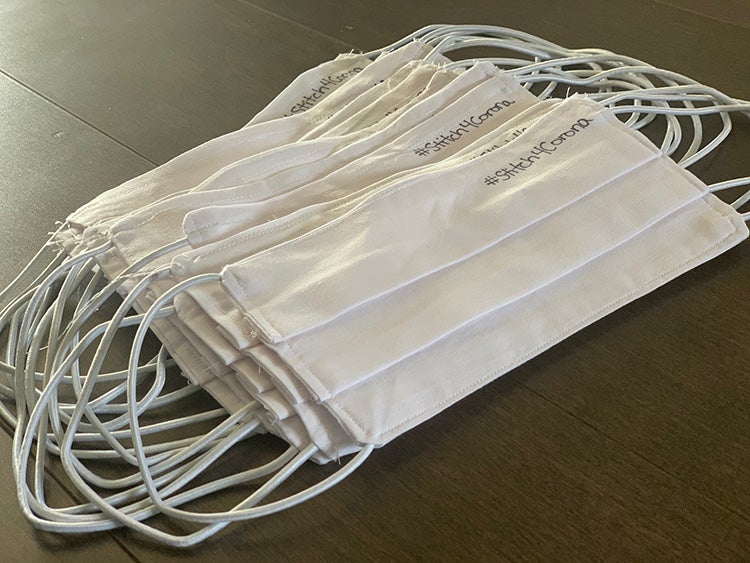 Volunteers are provided a kit with enough pre-cut cotton sheets, metal wires and elastic loops to sew 11 masks (photo courtesy of Kramay Patel and Chaim Katz)
They both stress that these homemade fabric masks are not certified and are meant to be used only in urgent situations where no other certified alternatives are available. Their goal is to inspire every citizen to stitch and wear their own mask, potentially limiting the spread of COVID–19.  
"Ideally, something like this may keep those not on the front lines from purchasing and stockpiling N95 masks when they really are needed for hospital workers," adds Katz. 
Patel and Katz are working to scale up their output, with the goal of stitching at least 5,000 masks.  
"It has been incredible to see the support of our families and the community at large. They're at the heart of our initiative's success," says Patel. "We all have a part to play. It's about taking the skills you learn – in engineering or whichever background – and empowering people to work together to make a difference in these urgent times."
Engineering