Students study inside the Communication, Culture and Technology Building on the U of T Mississauga campus. With health measures in place, the university saw the safe return of in-person learning in the fall (photo by Nick Iwanyshyn)
In a year of uncertainty, the University of Toronto came together to mark several historic milestones. From supporting the province's mass vaccination effort to star athletes training on campus for the Tokyo Olympic Games and creative writers making their mark in the city, there were a lot of special moments to capture.
Photographers from U of T News and elsewhere were there to document and highlight the resilience of the university community and its willingness to help others.
Here are U of T News photo editor David Lee's picks for pictures of the year.
---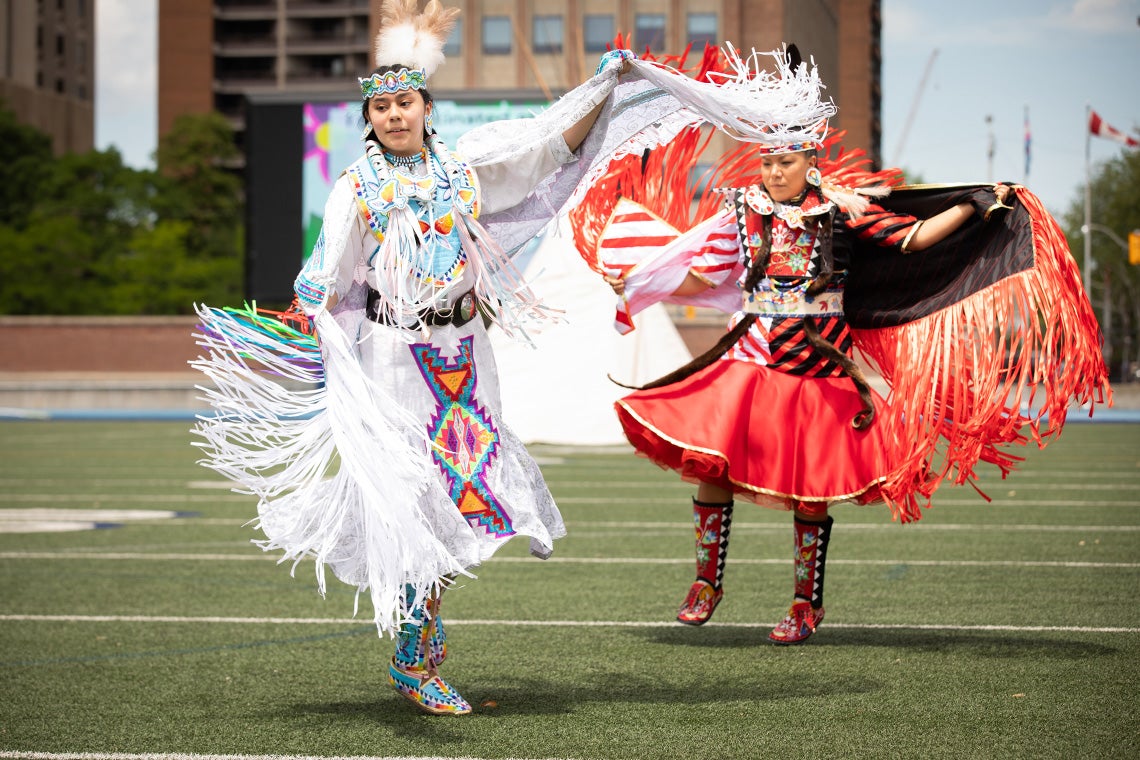 (Photo by Johnny Guatto)
In June, U of T held a vaccine clinic pow wow inside Varsity Stadium to provide First Nations, Inuit and Métis people with a culturally safe place to receive their vaccinations. In this photo, volunteers Alanna Pasche and Deanne Hupfield danced and played hand drums while community members received their shots.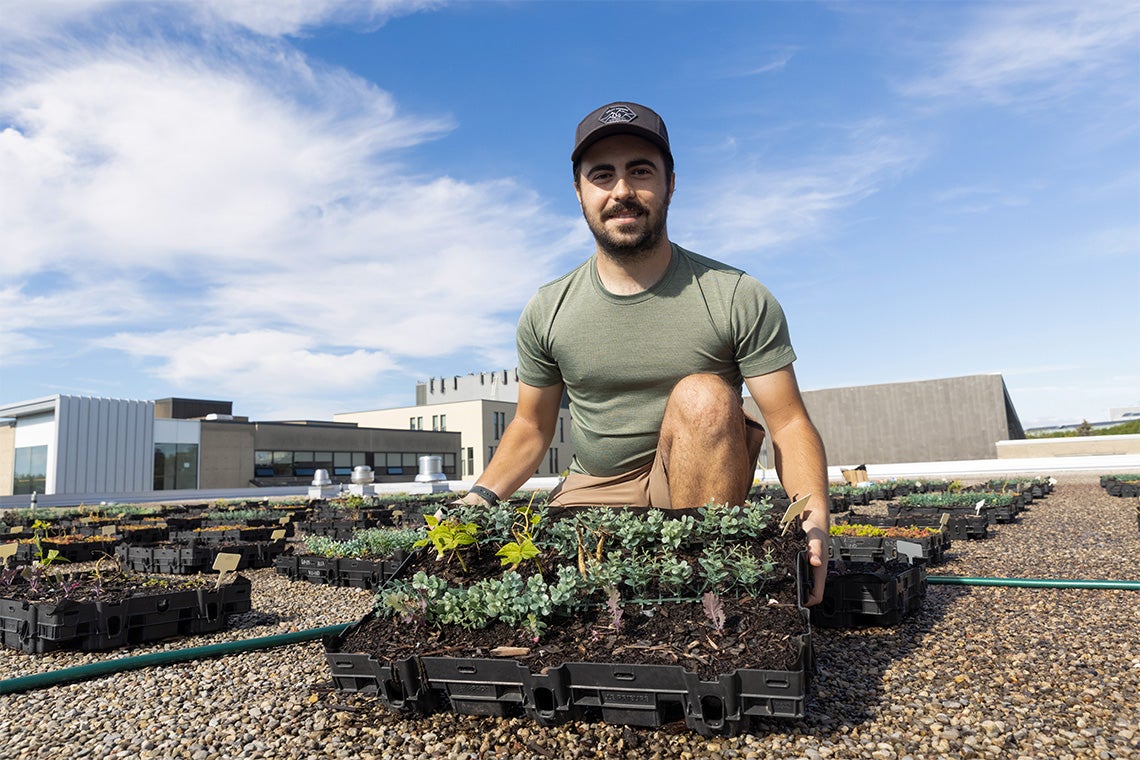 (Photo by Don Campbell)
PhD student Adriano Roberto harvests crops and records data from one of the green roof modules on top of Highland Hall. Roberto is part of a U of T Scarborough project that is looking at ways to convert Toronto's green roofs into places where people can grow food.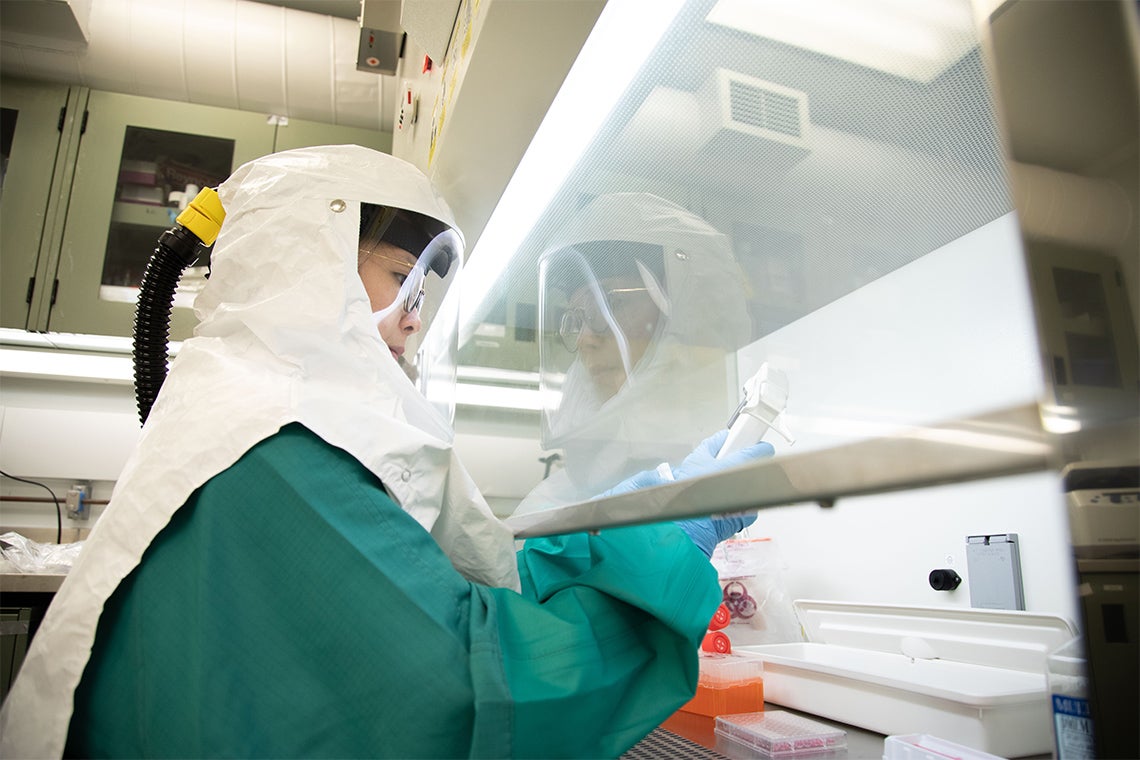 (Photo by Lisa Lightbourn)
U of T's Combined Containment Level 3 facility is equipped to safely study pathogens that cause infectious disease. The lab was able to make a significant contribution to understanding and addressing the COVID-19 pandemic – and is a cornerstone of the university's new Emerging and Pandemic Infections Consortium.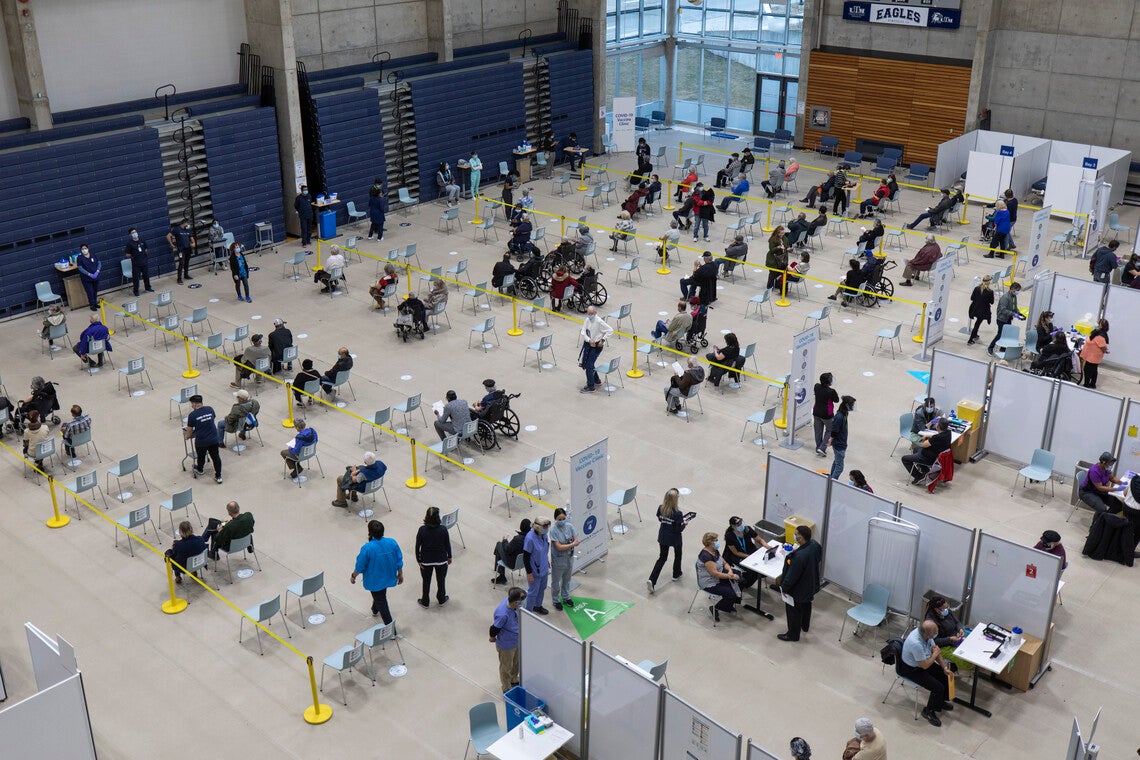 (Photo by Nick Iwanyshyn)
A mass COVID-19 vaccination clinic run by Trillium Health Partners and Peel Public Health in collaboration with U of T Mississauga delivered 335,000 doses to local community members over the course of five months. Another clinic was hosted on the St. George campus and a regular pop-up clinic delivered vaccines to community members at U of T Scarborough.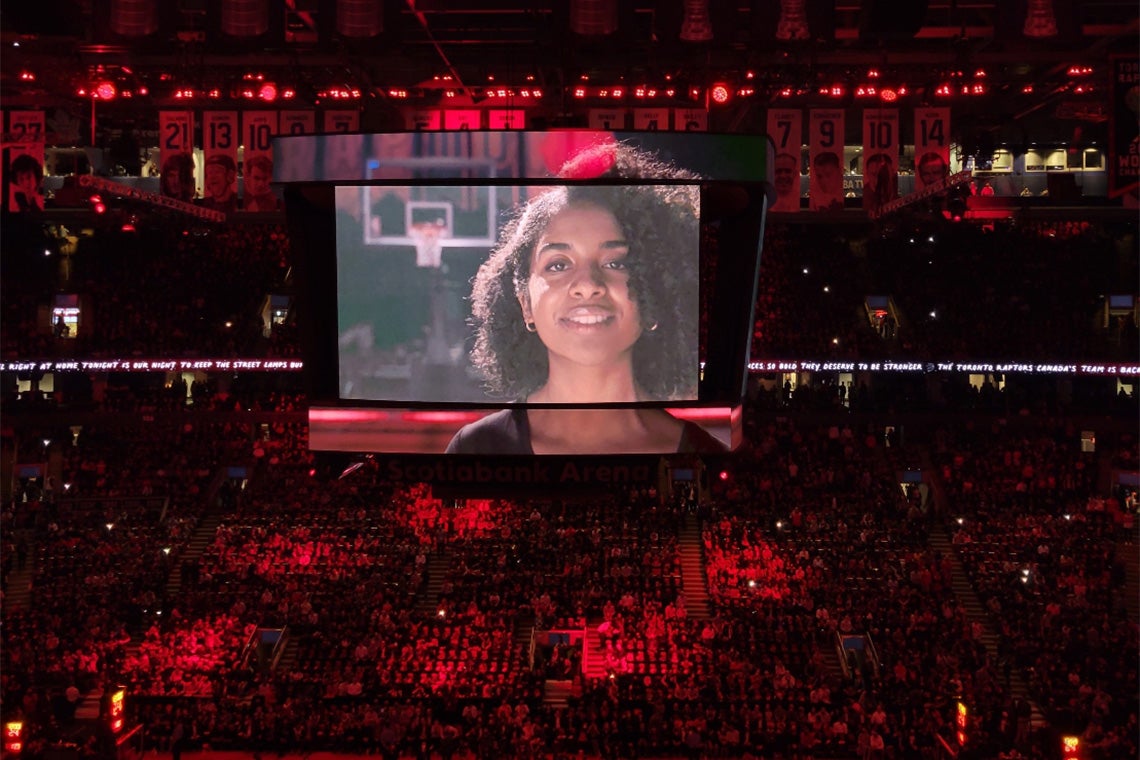 (Photo courtesy of Hannah Flores)
U of T student Hannah Flores marked an exciting milestone in her literary career this year. She was selected by the Toronto Raptors to recite her poem, We Back, ahead of the team's season opener.
(Photo by Johnny Guatto)
Varsity Blues runners Madeleine Kelly and Lucia Stafford trained together in the lead up to the Tokyo Olympic Games, forging a close bond in the process.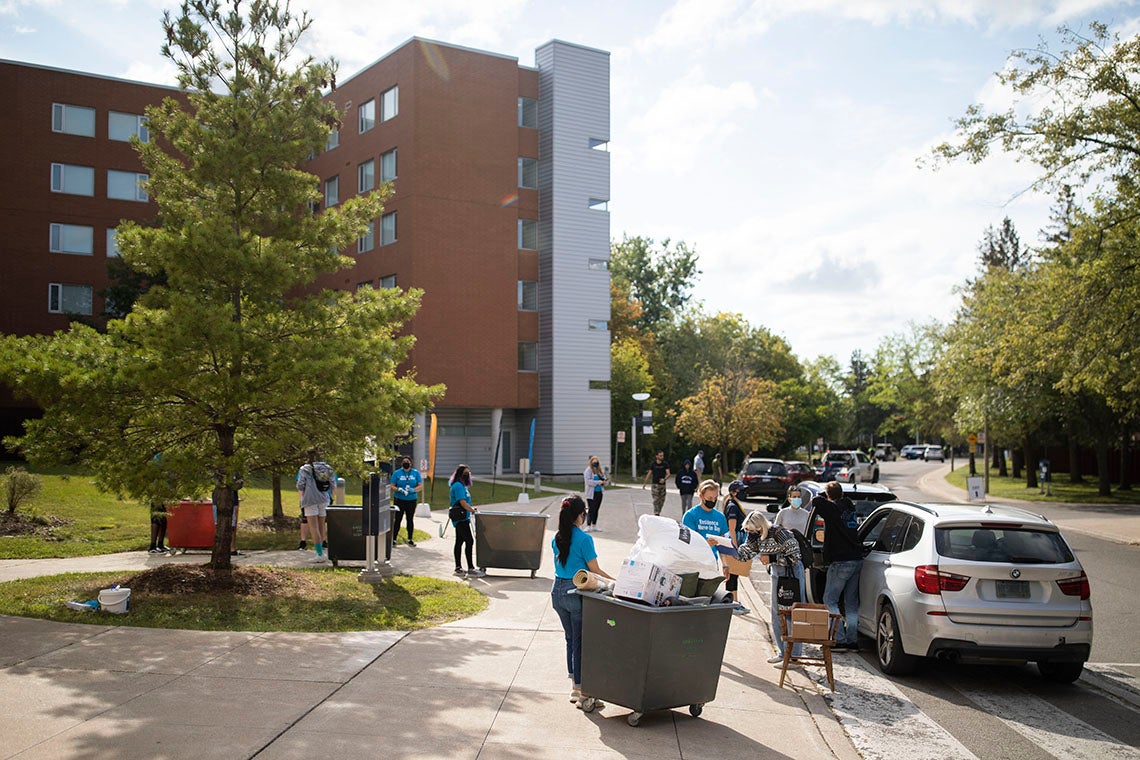 (Photo by Nick Iwanyshyn)
On residence move-in day, students received a helping hand from friends, relatives and volunteers in blue t-shirts on the U of T Mississauga campus.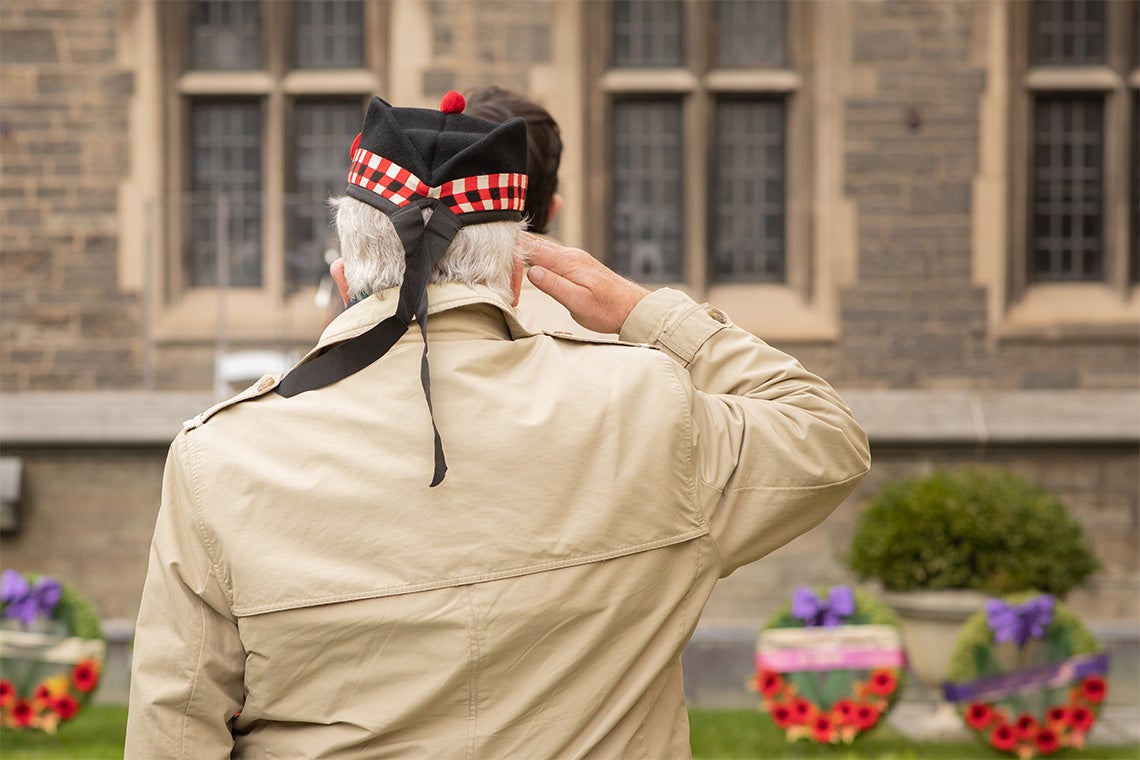 (Photo by Johnny Guatto)
Remembrance Day was marked with virtual events that honoured those who served and fell in the First and Second World Wars, as well as other conflicts. On the St. George campus, a ceremony was livestreamed to the public from Hart House.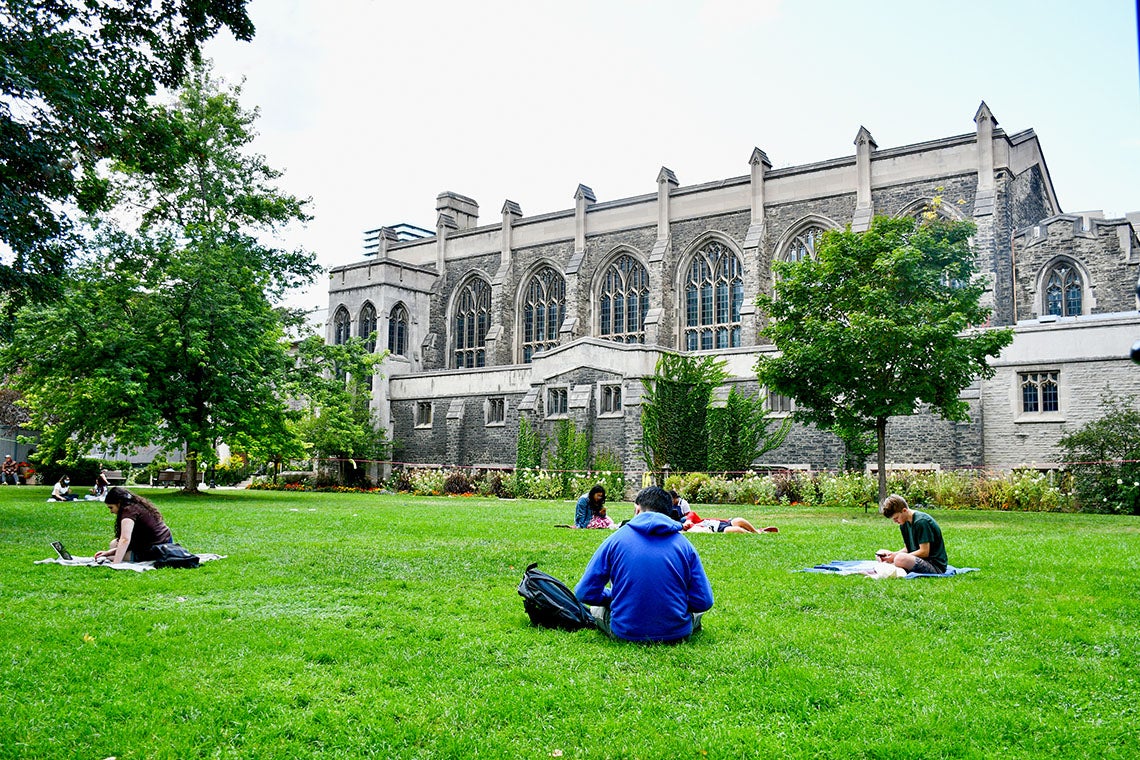 (Photo by Diana Tyszko)
Students relax and soak up some sun in the Victoria College Quad as the university navigated a safe return to in-person learning last fall.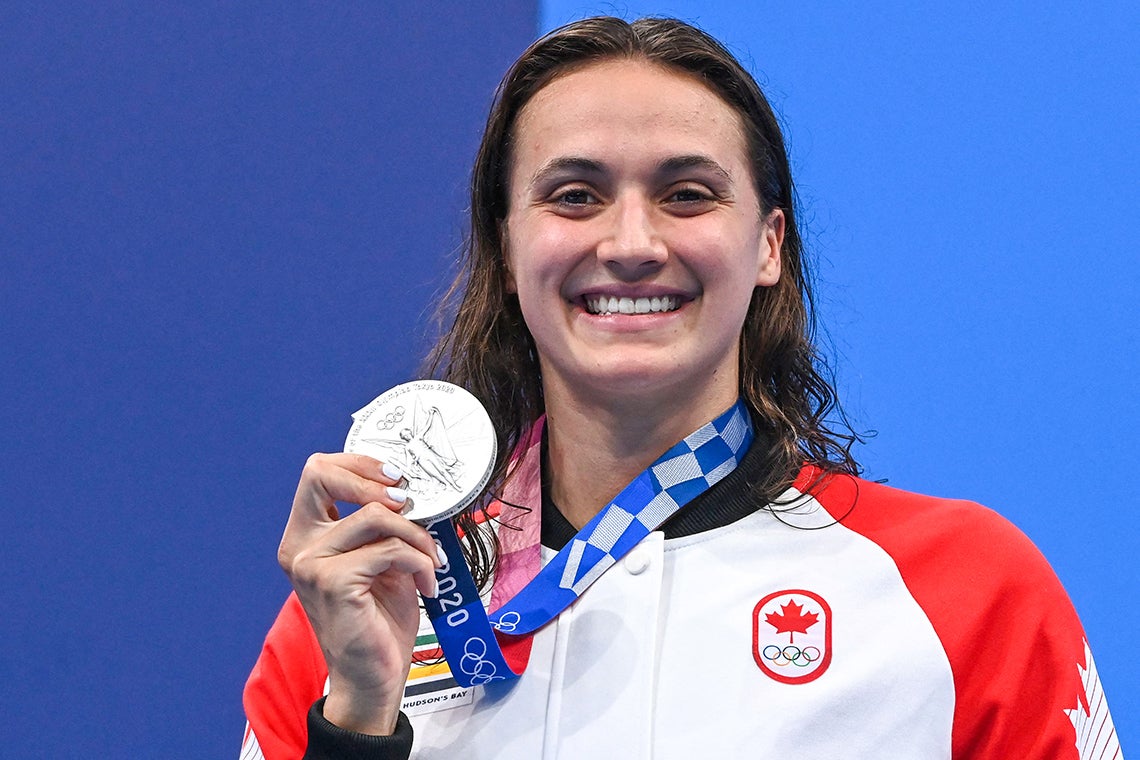 (Photo by Attila Kisbenedek/AFP via Getty Images)
Alumna Kylie Masse earned her second Olympic medal at the Tokyo games this year. The Varsity Blues swimmer won silver in the women's 100-metre backstroke and went on to capture silver in the 200-metre event and bronze in the 4x100 team relay.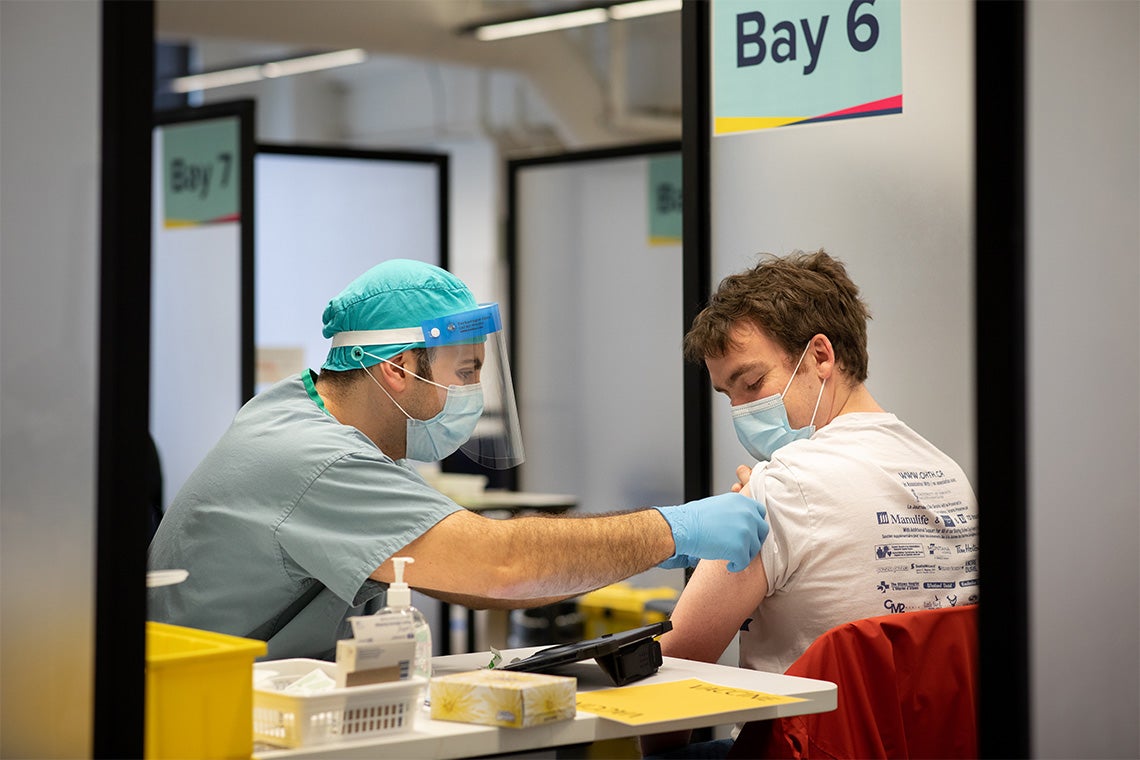 (Photo by Johnny Guatto)
Stefan Juckes, a patient-facing learner from U of T's Faculty of Dentistry, receives a COVID-19 vaccination at the vaccine clinic on the St. George campus, which was operated by the University Health Network and Sinai Health.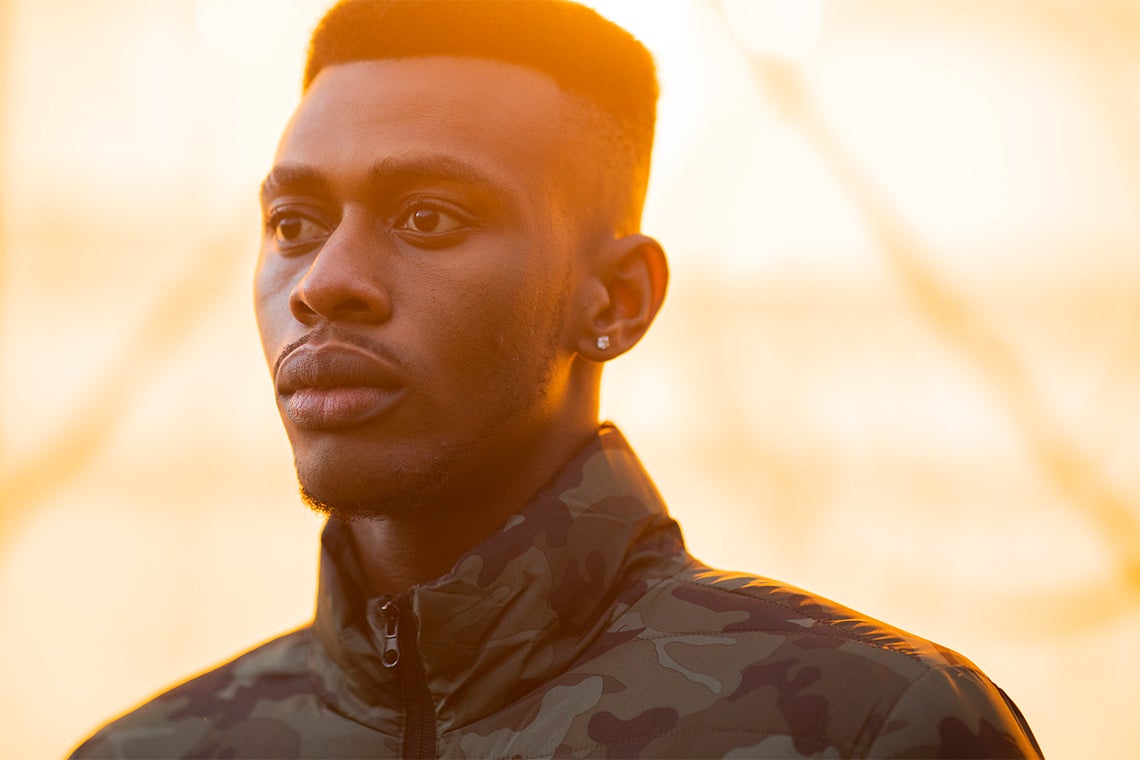 (Photo by Nick Iwanyshyn)
U of T student Ayomide Bayowa who studies theatre and drama was named Mississauga's fourth poet laureate. In the role, Bayowa plans to nurture the next generation of creative writers by organizing regular poetry contests and publishing the winners' work.