In photos: U of T marks Remembrance Day with virtual ceremonies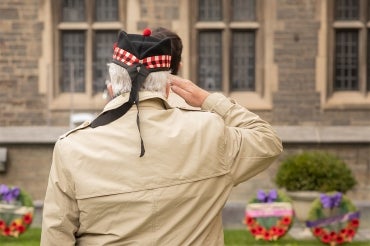 The University of Toronto marked Remembrance Day with virtual events that honoured those who served and fell in the First and Second World Wars, as well as other conflicts.
A physically distanced Service of Remembrance on the St. George campus was filmed at Hart House and was livestreamed to the public. Normally held at Soldiers' Tower, this year's ceremony was moved due to construction of the Landmark revitalization project on the St. George campus.
After the words of welcome, Faculty of Music alumna Nila Rajagopal recited In Flanders Fields, which was written by alumnus Lt.-Col. John McCrae.
U of T President Meric Gertler, Chancellor Rose Patten, Governing Council Chair Brian D. Lawson and Acting Vice-President and Provost Trevor Young joined representatives of U of T alumni, students and faculty in laying wreaths in honour of the fallen.
Wisdom Tettey, vice-president and principal of U of T Scarborough, joined the ceremony at the St. George Campus to lay a wreath. While there was no ceremony at U of T Scarborough this year because of indoor gathering restrictions, a wreath display at the Meeting Place is open for community members to pay their respects.
More wreaths were laid on behalf of government representatives, the student union, the Canadian Armed Forces and others. A virtual wreath display followed on behalf of the university's colleges, faculties, departments and programs.
Before the moment of silence in memory of those who died or suffered in wars and armed conflicts, Rev. Richard Ruggle remarked: "The silence has become the defining moment in our service. It can speak when words fail."
At U of T Mississauga, a livestream ceremony featured opening remarks by Vice-President and Principal Alexandra Gillespie. The virtual service also included a reading of In Flanders Fields, laying of wreaths, a performance of Last Post and a moment of silence.
This marked the second year where the in-person service was altered to follow COVID-19 public health guidelines. At the St. George campus, those participating in the virtual service wore masks and remained physically distanced. The hymns and anthems were pre-recorded.
Here's how U of T marked Remembrance Day in 2021: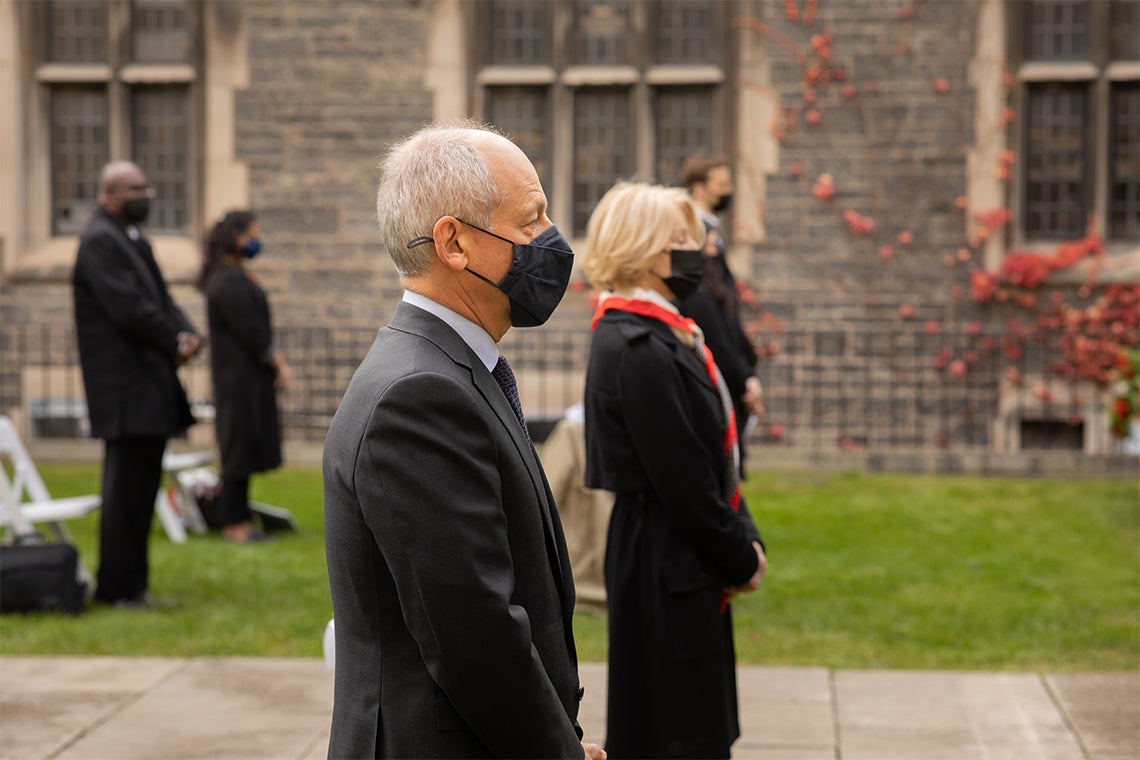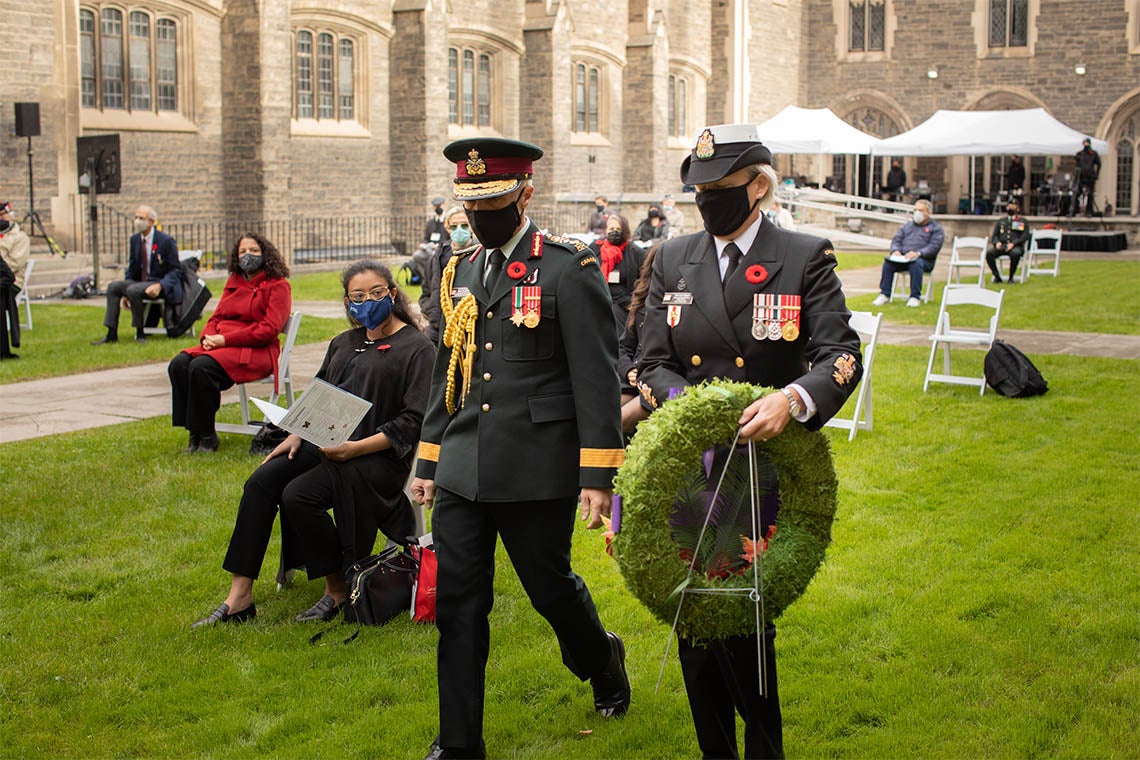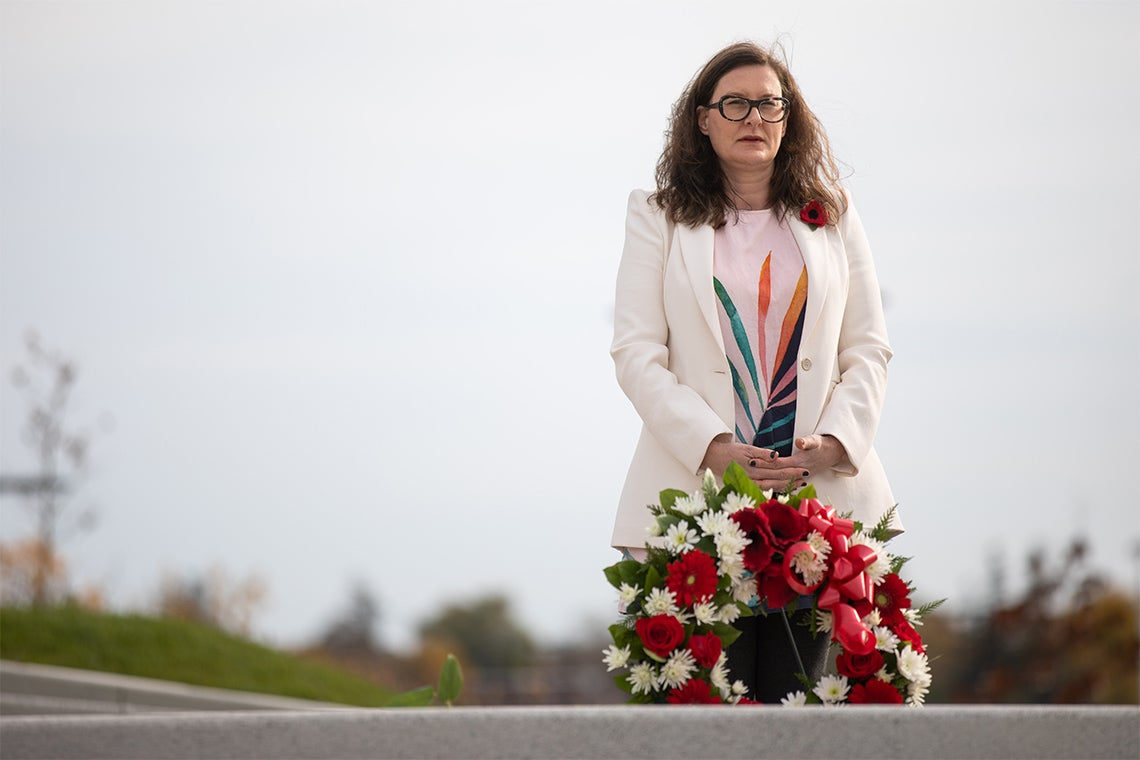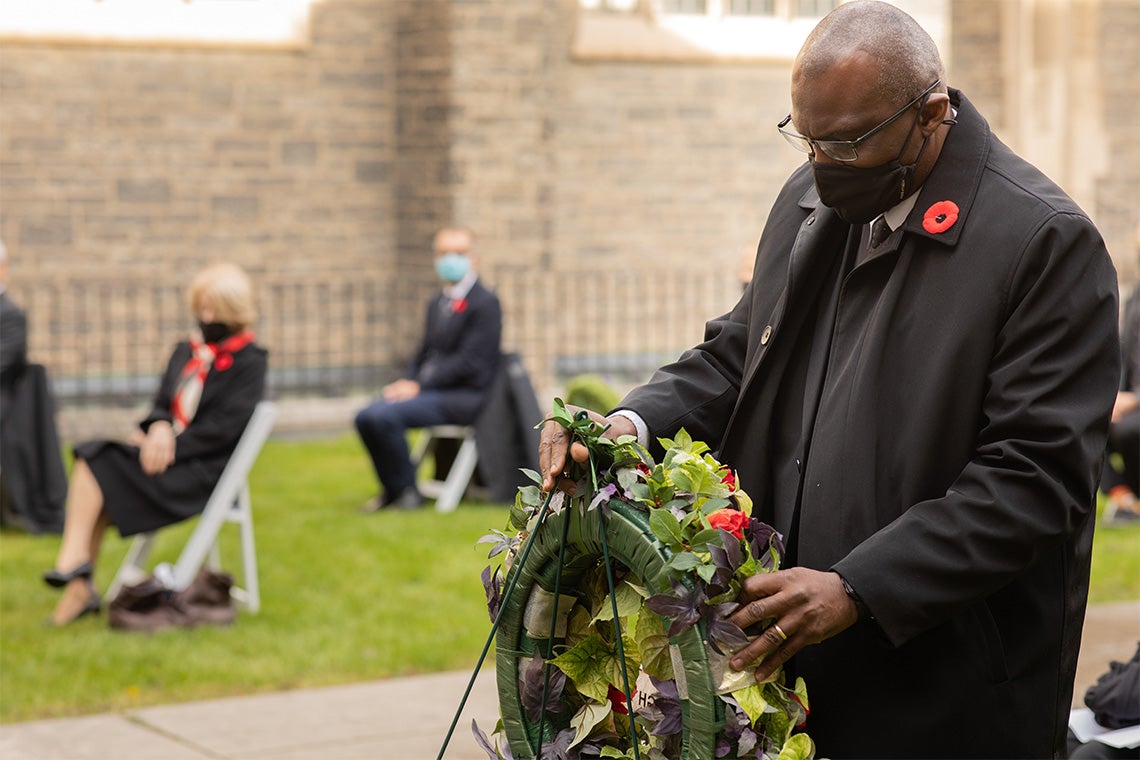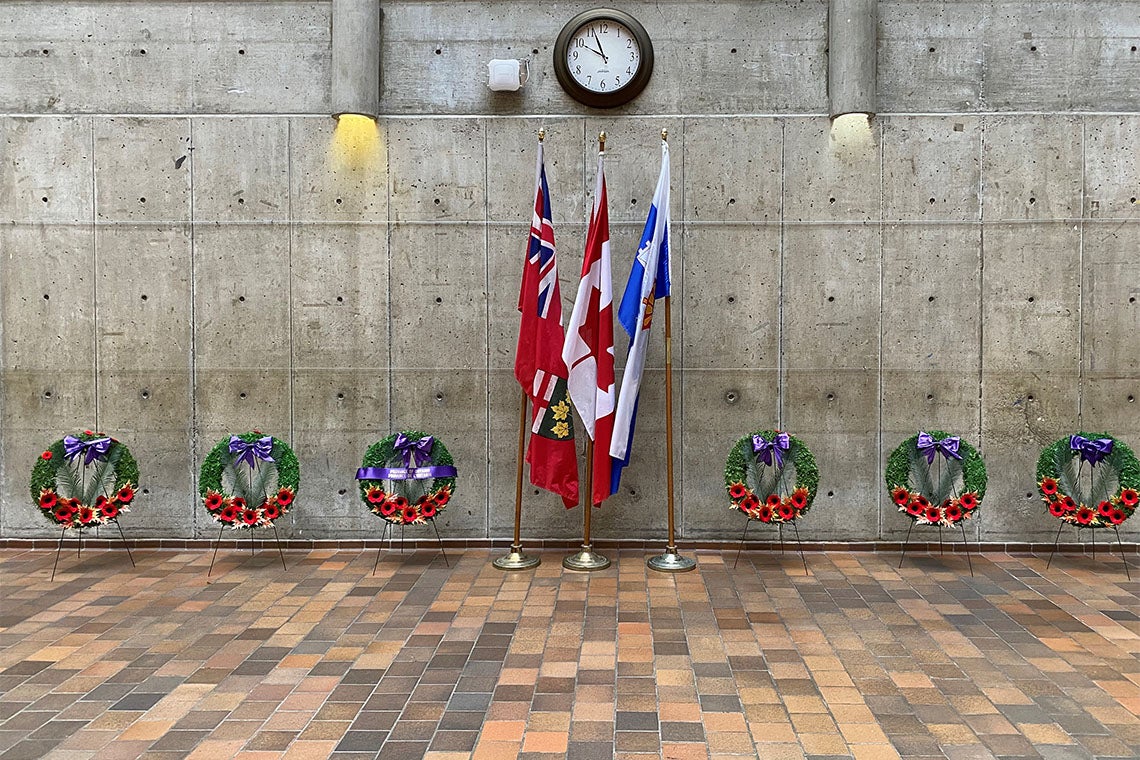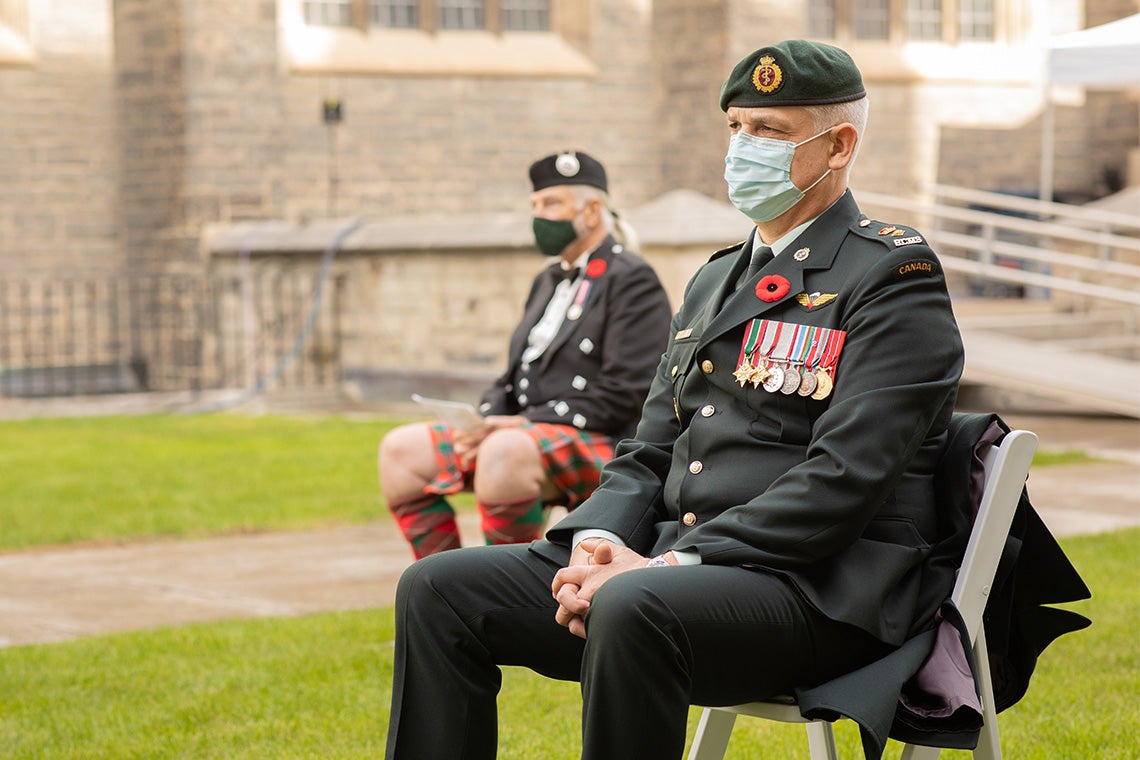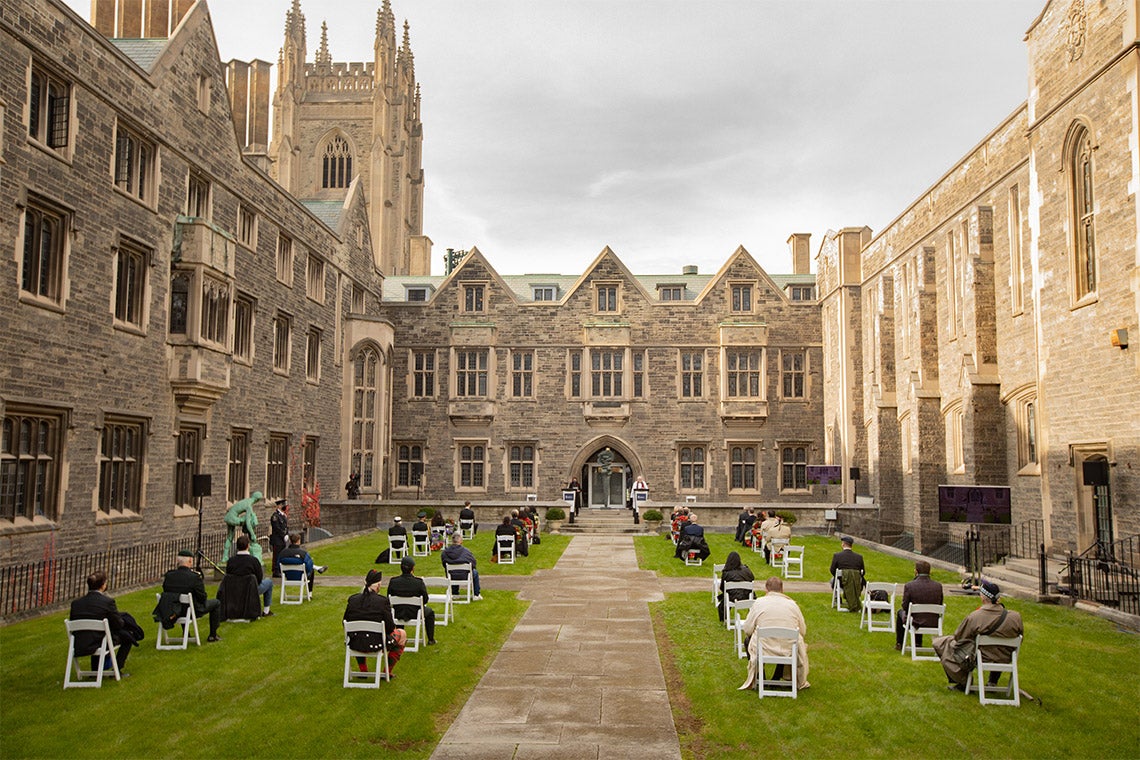 UTC