U of T in focus: Our favourite photos of 2019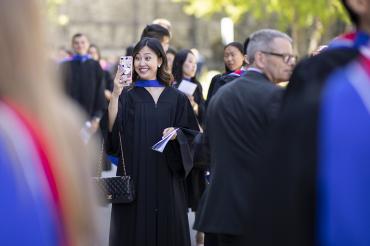 This year has gone by in a flash, but luckily U of T News photographers have been present to capture life on campus – from the orientation week crowds to convocation smiles, and many other moments in between. 
Here are 20 of our favourites:
---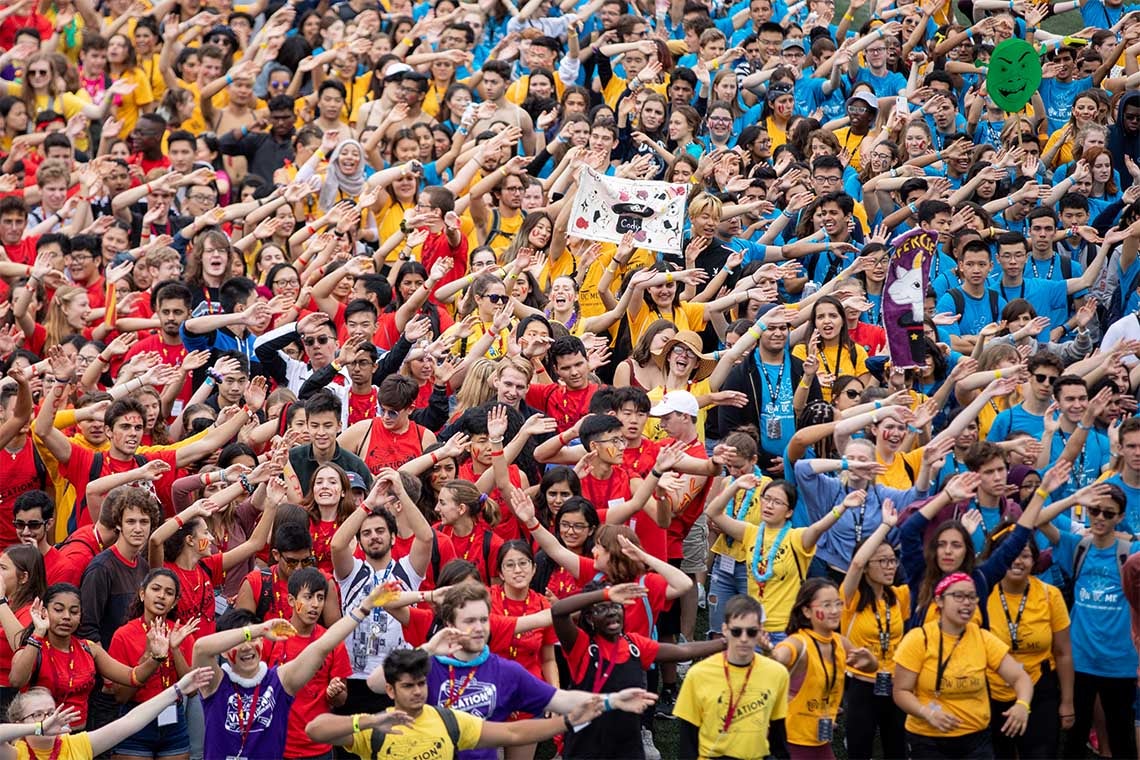 (photo by Nick Iwanyshyn)
In a colourful start to the school year, students do the wave during orientation festivities. 
(photo by Nick Iwanyshyn)
Loki, the golden retriever, poses below his chalkboard portrait in U of T's canine cognition lab, where researchers study how dogs think.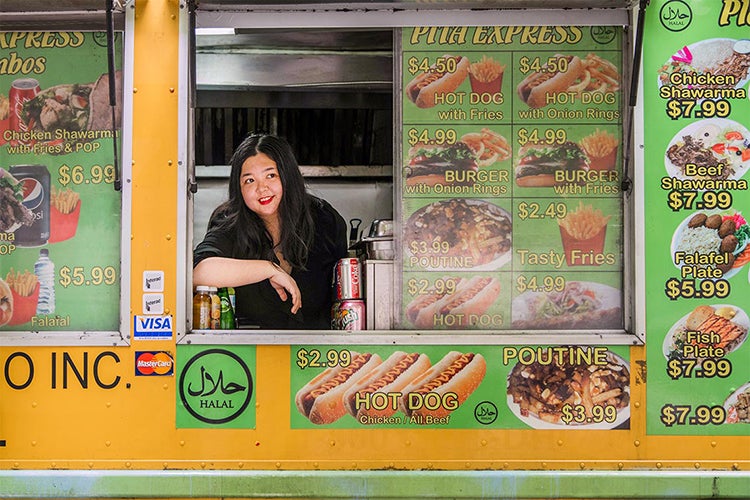 (photo by Johnny by Guatto)
Speaking to U of T News, food blogger and influencer Joanna Luo, an alumna of U of T Mississauga, dished out advice about where to eat around campus.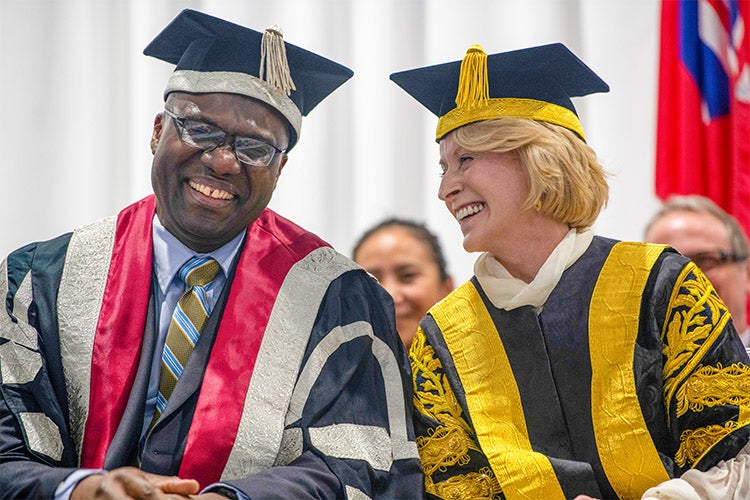 (photo by Alexa Battler)
Wisdom Tettey, the vice-president and principal of University of Toronto Scarborough, shares a laugh with U of T Chancellor Rose Patten.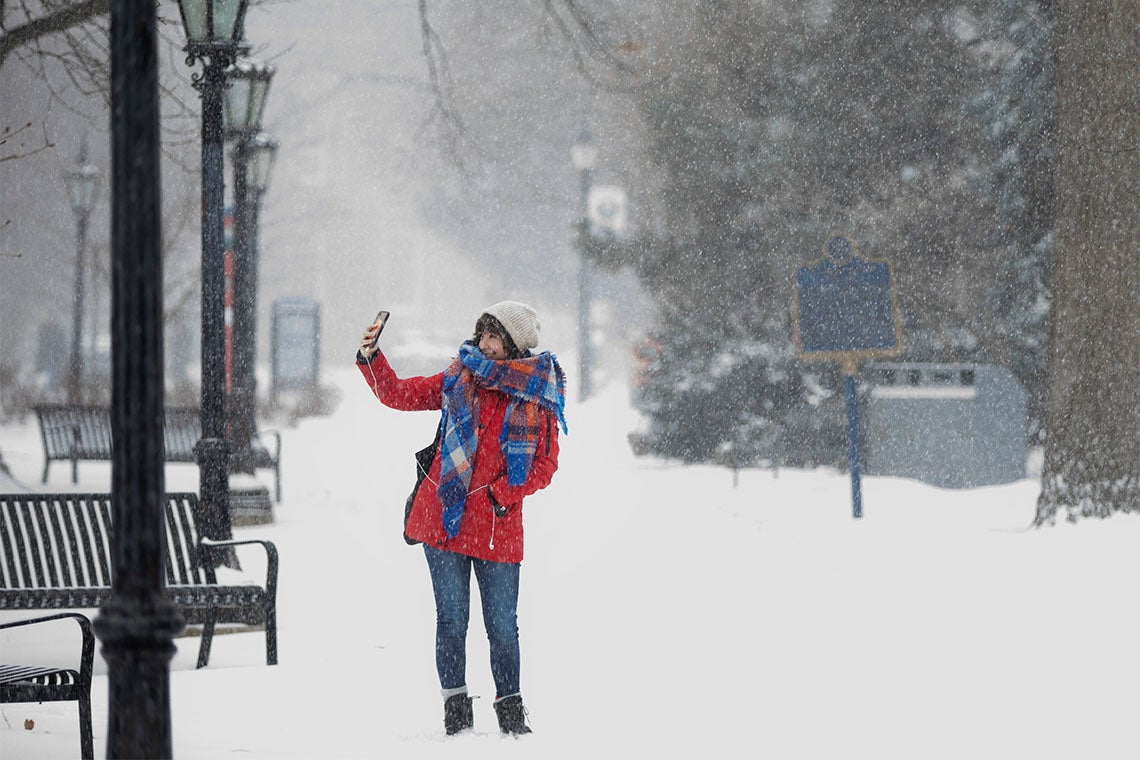 (photo by Nick Iwanyshyn) 
A woman stops to take a snowy selfie in February on the St. George campus.
(photo by Don Campbell) 
U of T Scarborough's Valley Land Trail is aglow as the sun sets in October. 
(photo by Nick Iwanyshyn) 
Ukrainian President Volodymyr Zelensky signs a guest book while Prime Minister Justin Trudeau and U of T President Meric Gertler look on during the Ukraine Reform Conference, which was hosted by U of T in July.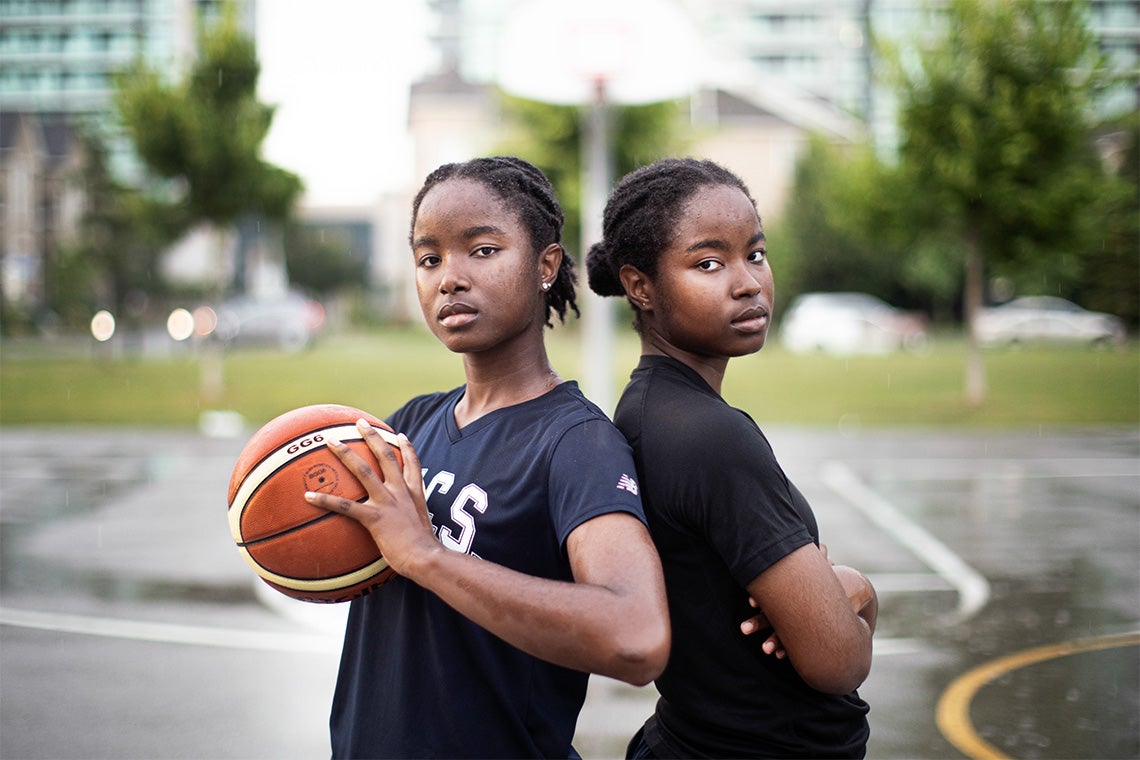 (photo by Nick Iwanyshyn)
Twin sisters Mikhaela and Nakeisha Ekwandja show their game faces before the start of their first season with the Varsity Blues basketball team.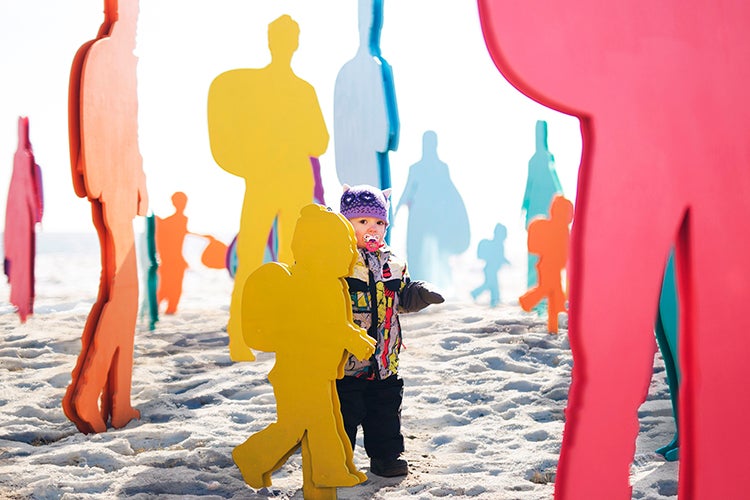 (photo by Yasmin Al-Samarrai)
A young visitor interacts with a temporary art installation at Toronto's Woodbine Beach by U of T Assistant Professor Victor Perez-Amado and master of architecture students.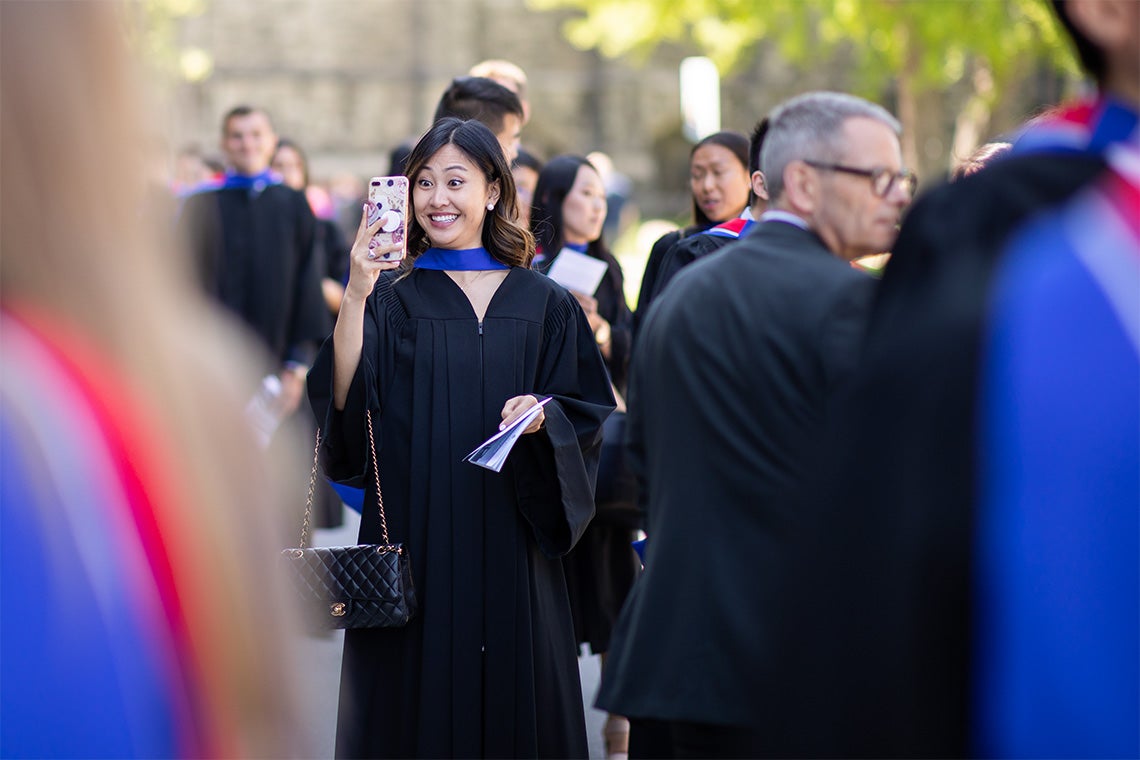 (photo by Nick Iwanyshyn)
When the hard work is over, it's time for celebratory snaps at convocation.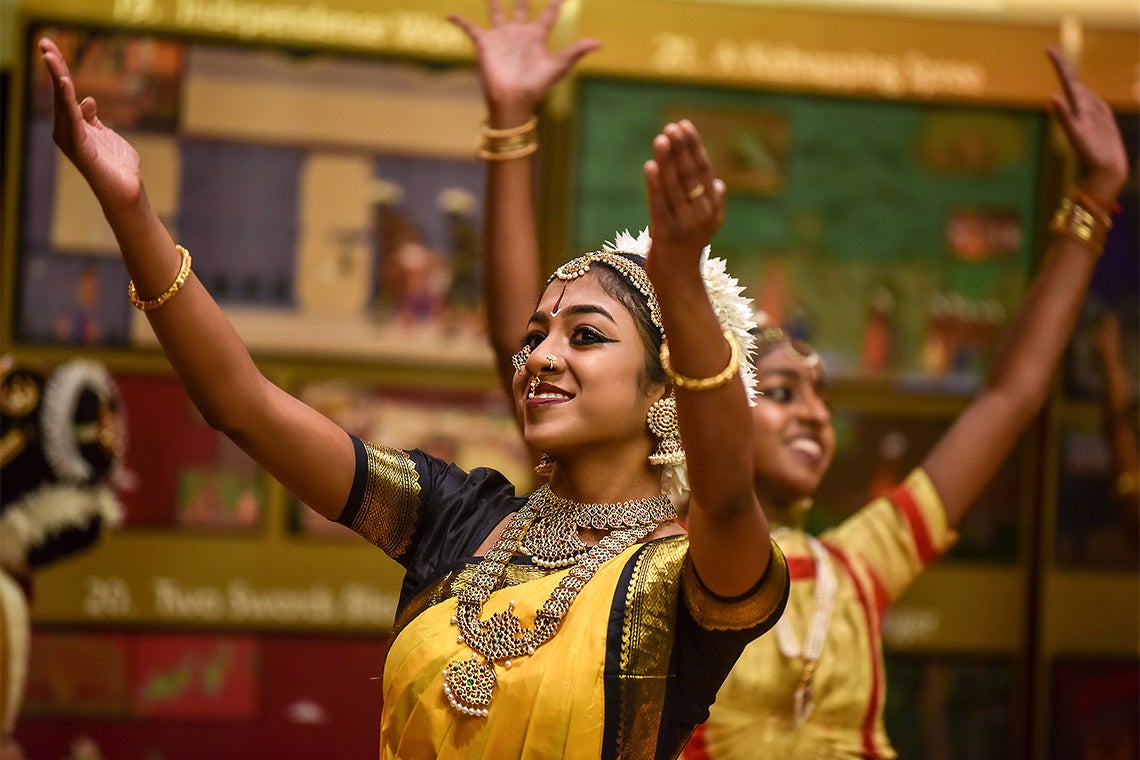 (photo by Joseph Burrell)
Dancers from the Scarborough-based studio Niro Dance Creations kicked off the Tamil Heritage Month celebration at U of T Scarborough.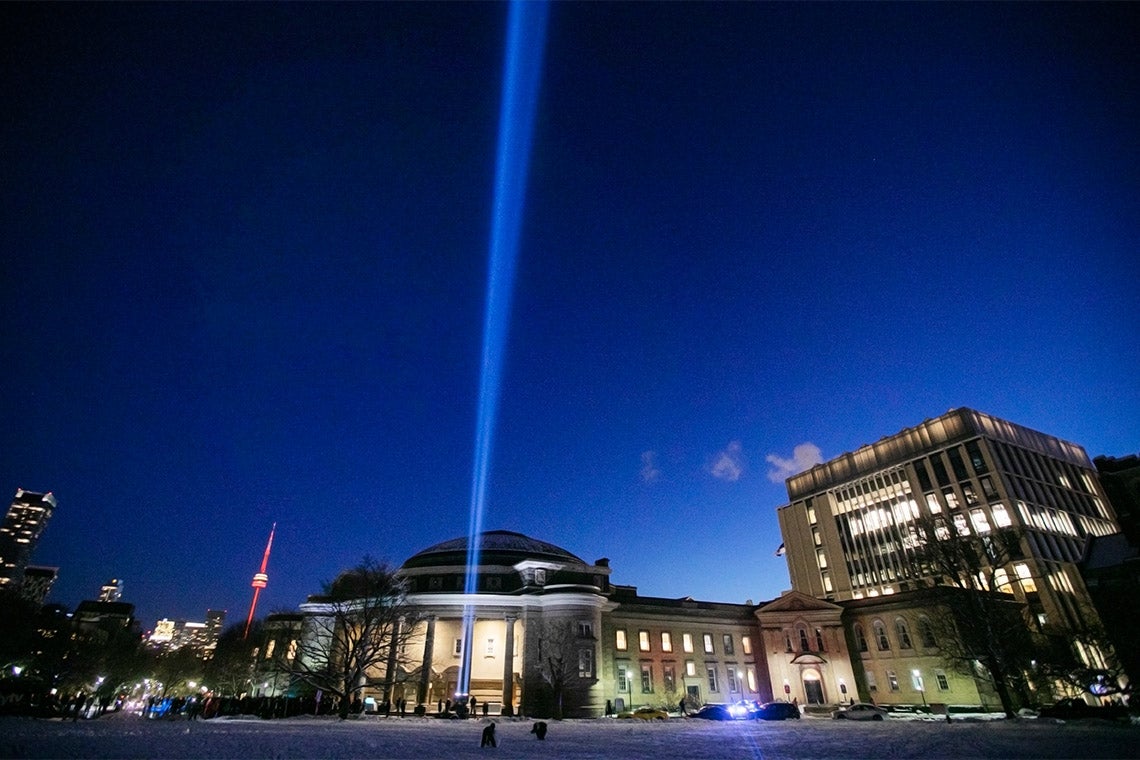 (photo by Nick Iwanyshyn)
U of T joined 13 other engineering schools across Canada to mark the 30th anniversary of the École Polytechnique massacre by shining a spotlight into the night sky on Dec. 6, the National Day of Remembrance and Action on Violence Against Women.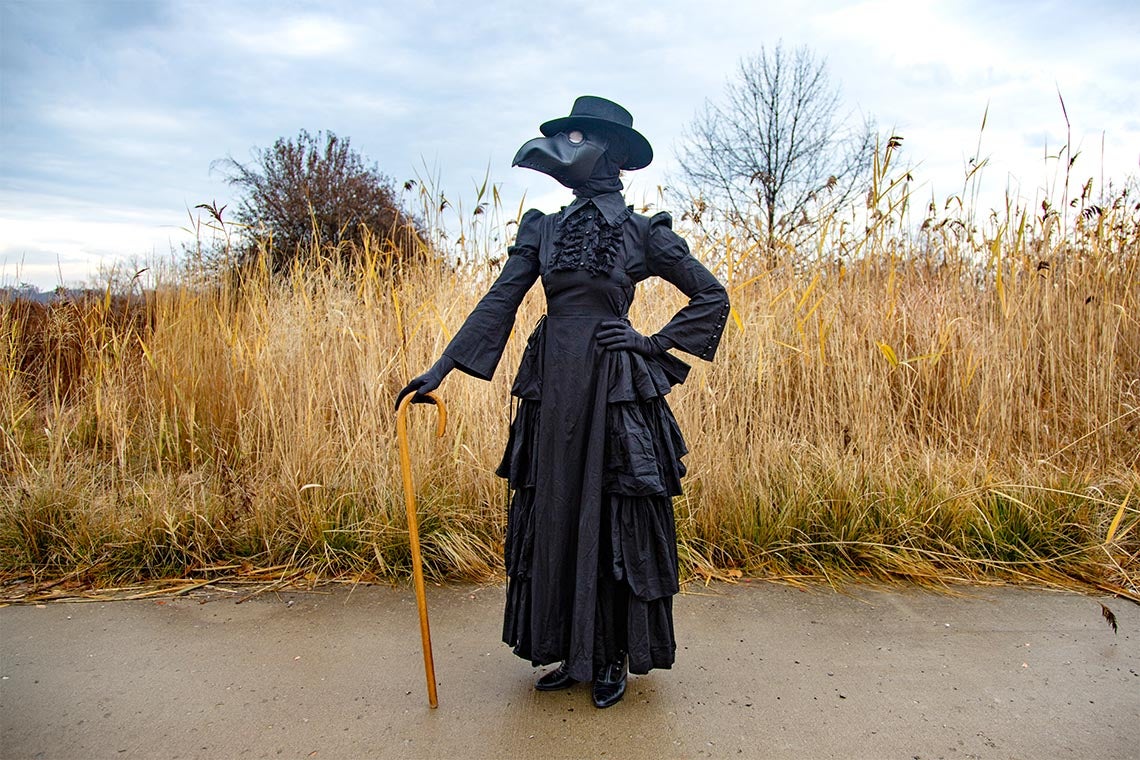 (photo by Drew Lesiuczok)
Madeleine Mant doesn't dress to impress. She dresses to educate. The U of T Mississauga anthropologist teaches her students about disease by donning period garb like the 17th-century plague mask above.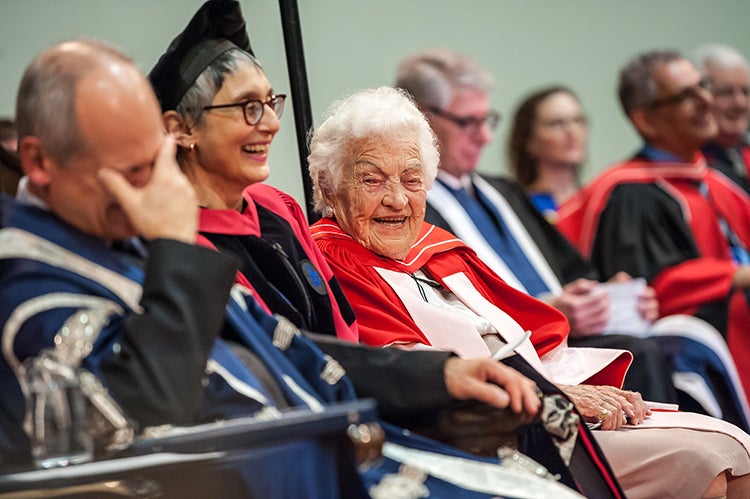 (photo by Lisa Sakulensky) 
"Hurricane" Hazel McCallion, the 98-year-old former mayor of Mississauga, laughs with the platform party at Carlo Fidani's honorary degree ceremony in June.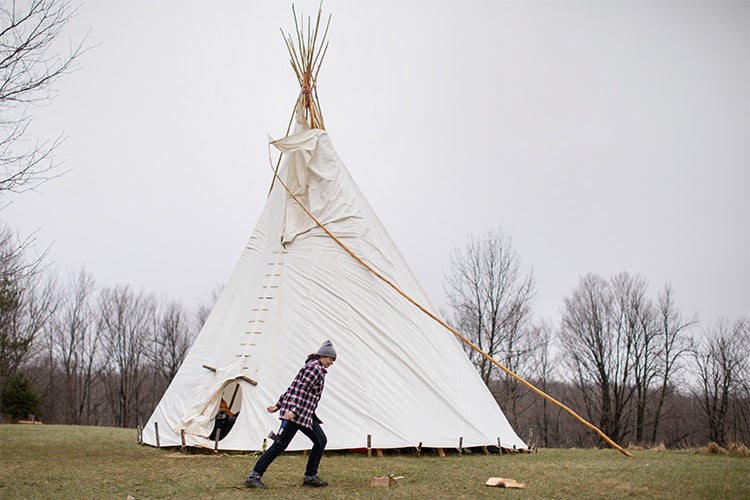 (photo by Nick Iwanyshyn)
Students at U of T's Dalla Lana School of Public Health and the Ontario Institute for Studies in Education spent five days learning about Indigenous health in one of Canada's first land-based learning courses.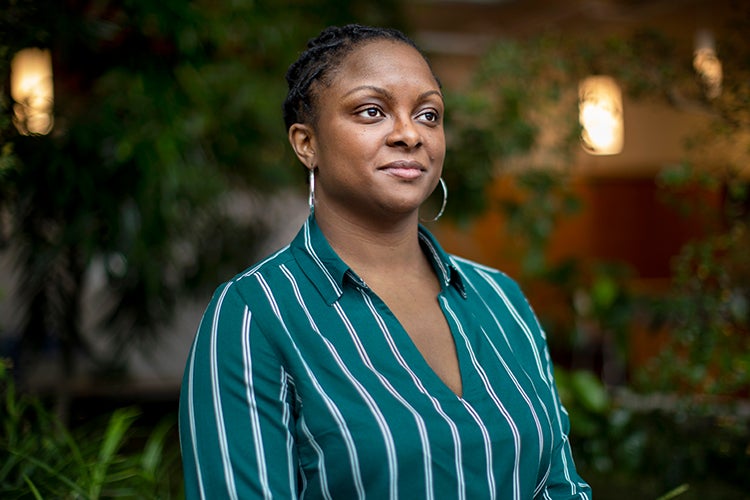 (photo by Lisa Lightbourn)
Jodie Glean became the director of U of T's Anti-Racism and Cultural Diversity Office this year. "Compassion allows me to work," she says. "It's important to be able to hear everyone in their truths and my role is to be the bridge if there are opposing views."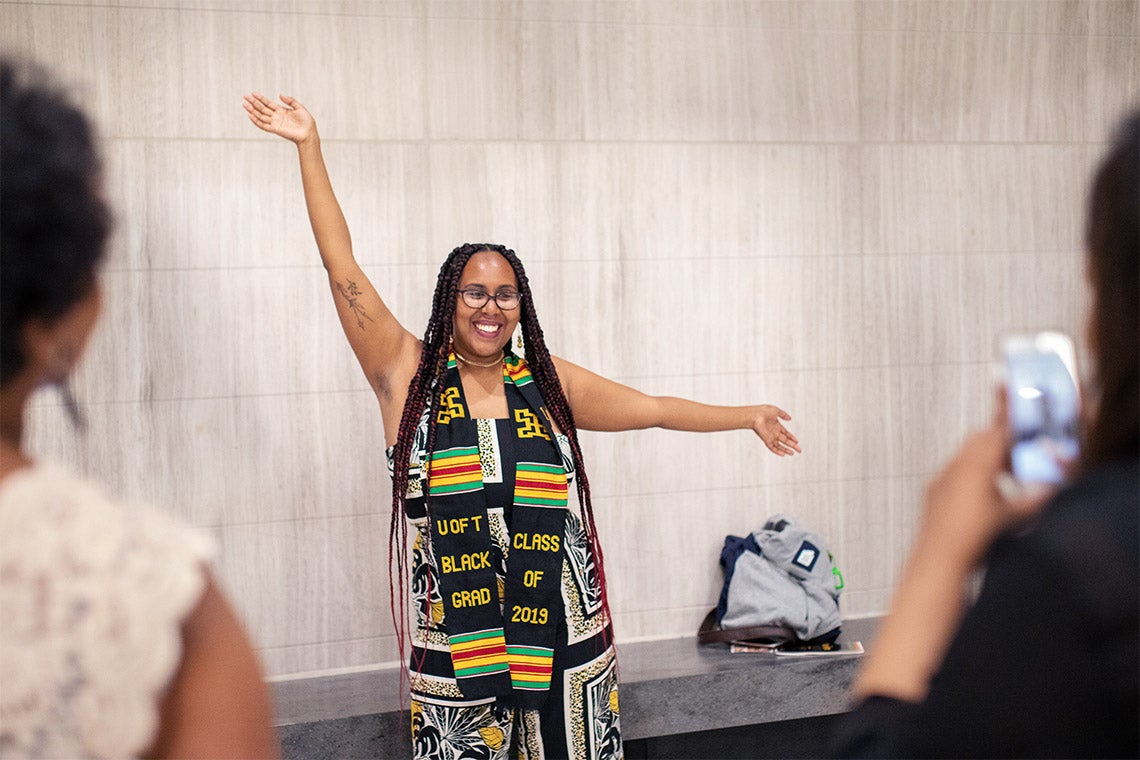 (photo by Geoffrey Vendeville) 
Sarah Edo poses for the cameras during Black Grad, an annual student-run event hosted this year at U of T Mississauga.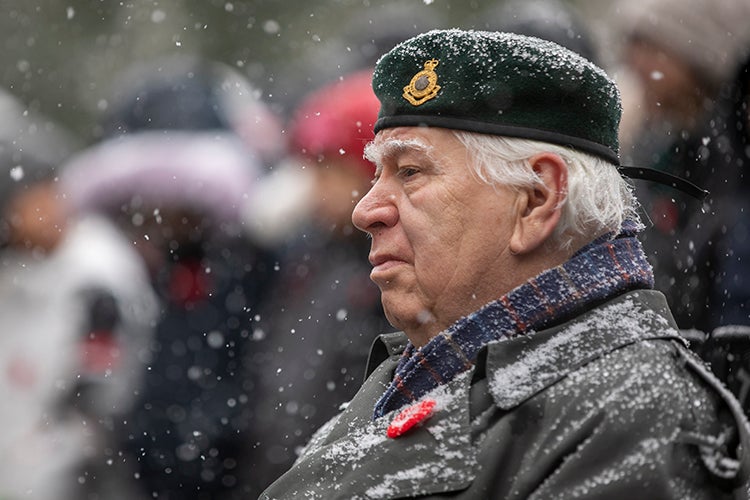 (photo by Nick Iwanyshyn)
An early sprinkling of snow blanketed the annual Remembrance Day ceremony outside Hart House on the St. George campus this year.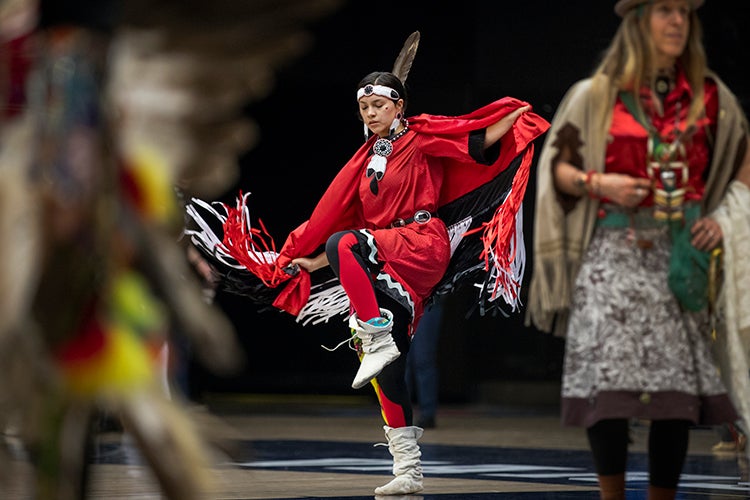 (photo by Nick Iwanyshyn)
Miyopin Cheechoo, then a first-year student, was the head dancer at U of T's powwow.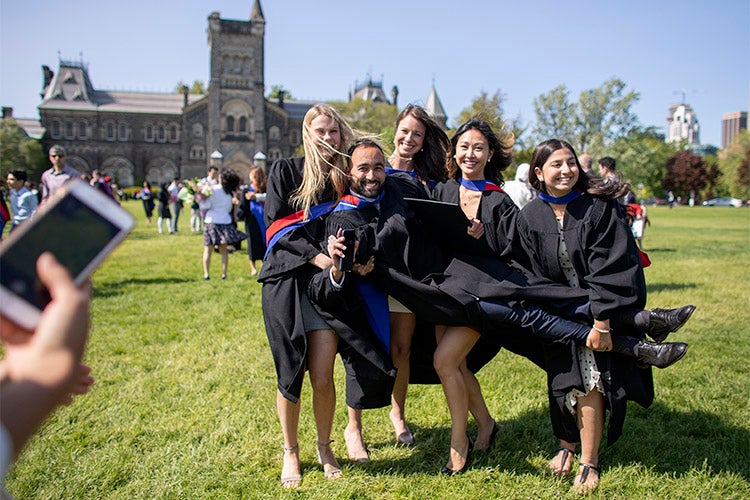 (photo by Nick Iwanyshyn)
In school and after graduation, friends will always be there to support you.

 
UTC