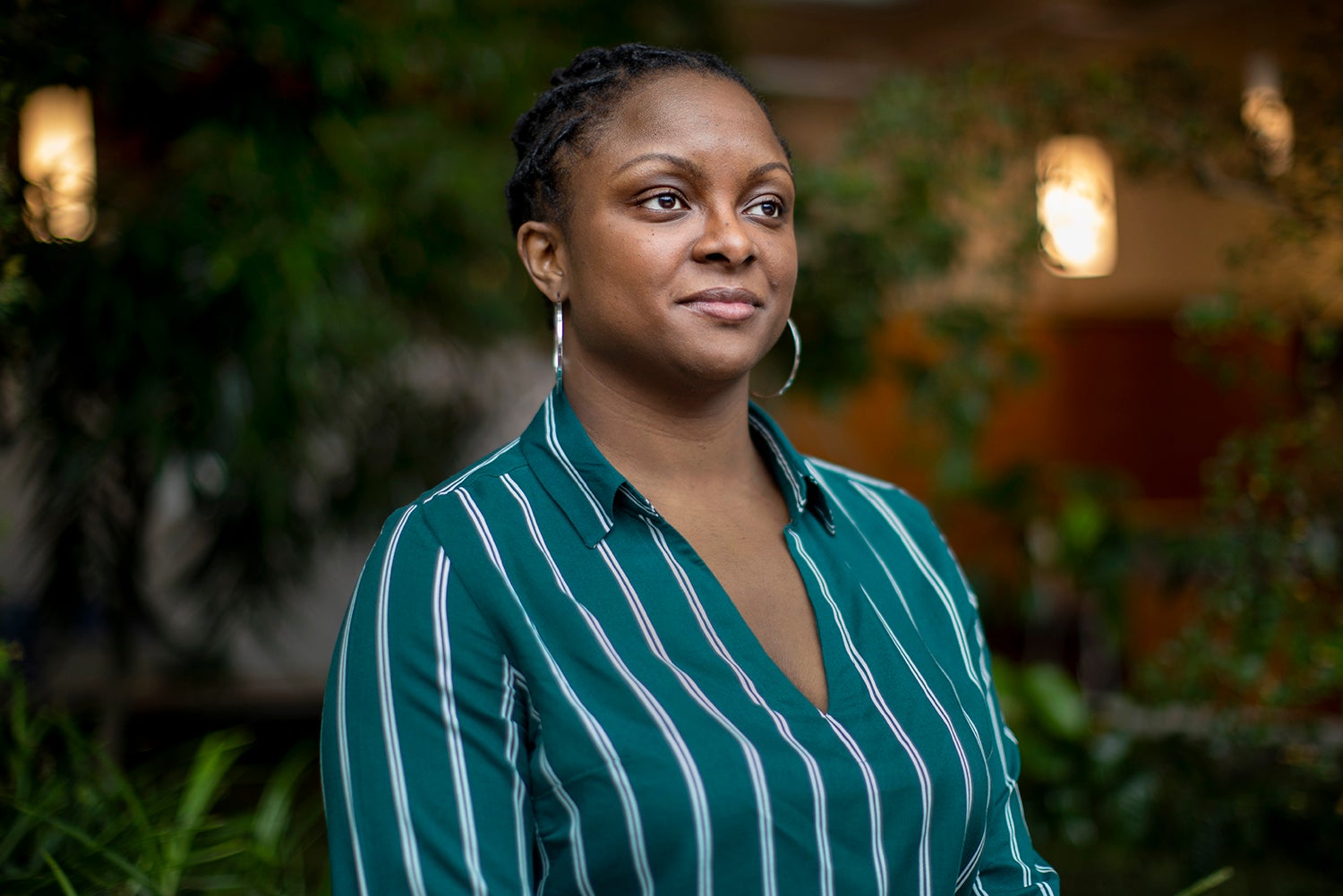 When Jodie Glean was finishing her bachelor's degree at Carleton University, her final course was called Politics of Race. It was the first time she had been taught by a Black woman during her undergraduate studies.
"It changed my life, to be quite frank," Glean says. "It allowed me to see a path that I didn't know existed."  
The experience helped her realize the importance of representation and the course sparked the beginning of her career in promoting diversity, inclusion and equity in education.
Glean joined the University of Toronto on March 18 as the director of the Anti-Racism & Cultural Diversity Office (ARCDO). Coming from Humber College, where she was the manager of human rights, equity and diversity, Glean brings more than seven years of experience in the field.
"The Anti-Racism & Cultural Diversity Office plays an essential role in the U of T community in terms of all the educational initiatives and strategies it implements as well as the support it offers individuals," says Kelly Hannah-Moffat, vice-president, human resources and equity. She says Glean will play an important role in fostering inclusiveness at the university.
For Glean, the role represents a bridge between the strategic vision and goals of the university and the requests and recommendations of U of T students, faculty, and staff to make the university more inclusive and promote cross-cultural understanding.
"The ARCDO is there to support the community and help build more inclusive spaces. Anti-racism work not only brings more voices to the table, but you realize that you may have to change the shape of the table to allow for voices to be heard," she says.
Hannah-Moffat says Glean was right for this role because of her deep understanding of how racism intersects with different identities and differentially affects members of our community.
"She has considerable knowledge of the dynamics of anti-Semitism, Islamophobia, racism and anti-Black racism and experience in developing meaningful responses to such problems. With an intersectional lens, she understands the complexity of the community and its needs, which will thoughtfully inform how we approach solutions and work towards intentional inclusiveness.
"She will be a critical resource for staff and leadership as well as student groups and faculty."
Compassion, Glean says, is especially critical for her.
"Compassion allows me to work. It's important to be able to hear everyone in their truths and my role is to be the bridge if there are opposing views. It allows me to hear everyone and to see everyone in their full selves," she says.
Glean, who earned a master's degree in arts at Concordia University, is working towards completing her PhD in education at York University. At York, she developed the university's anti-racism programming and formed its first pan-university committee on race and inclusion.
At U of T, Glean plans to start in her new role by listening to the community, learning about the equity efforts that have been working well and identifying opportunities for growth.
"How privileged am I to be able to support the U of T community in enabling racial inclusivity, advancing equity and diversity within these very spaces? We know that increasing diversity leads to greatness. Just take a look at the multitude of various racial communities found in the city of Toronto. We know that this level of diversity is excellence," she says.
"If I'm able to support any of the intentional efforts of U of T in being more innovative and in expanding its reputation as a ground-breaking institution, then I will do all that I can and bring the knowledge that I have to do so.
"And I acknowledge that it's not going to be the easiest task – and that's primarily because we all come to this work with various levels of understanding as to what it means to engage in anti-racism. But if we have the capacity to make space for all voices, then the sky's the limit."
Search The Bulletin Brief