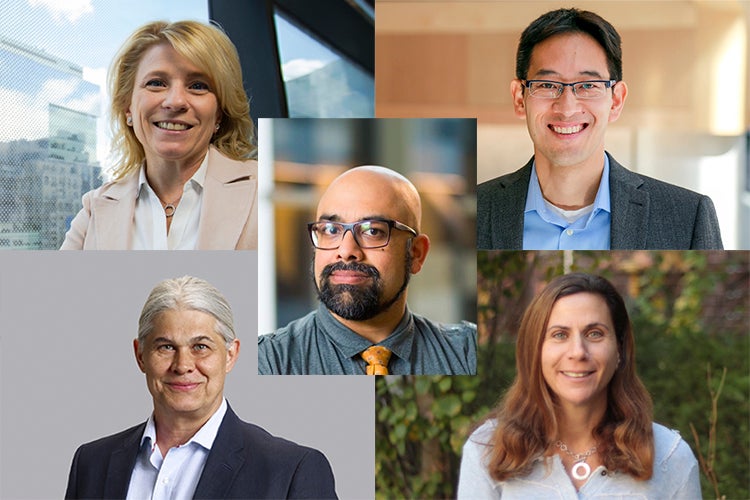 Five U of T researchers receive Connaught Global Challenge Award
Five University of Toronto researchers are receiving the Connaught Global Challenge Award, supporting projects that explore everything from sports analytics to precision medicine, Islamic texts, international partnerships in education and anti-corruption in the pharmaceutical sector.
"The Connaught Global Challenge Award recognizes researchers who are collaborating on projects that truly have the potential to make a global impact," said Professor Alex Mihailidis, associate vice-president, international partnerships. "This year's winners are working across disciplines with colleagues, students and innovators from a wide range of sectors, on solutions for some of the world's most complex and challenging problems.
"The University of Toronto congratulates them on their creativity and innovation and is pleased to support their important work. "
This year's winners and their projects are:
The Connaught Global Challenge is supported by the Connaught Fund – the largest, internal university research funding program in Canada. Established in 1972 through the sale of the Connaught Medical Research Laboratories, the fund has provided nearly $170 million to U of T scholars through a range of programs including the Connaught New Researcher Award, the Connaught Community Partnerships Research Program, the Connaught Innovation Award, the McLean Award and international doctoral scholarships.
UTC