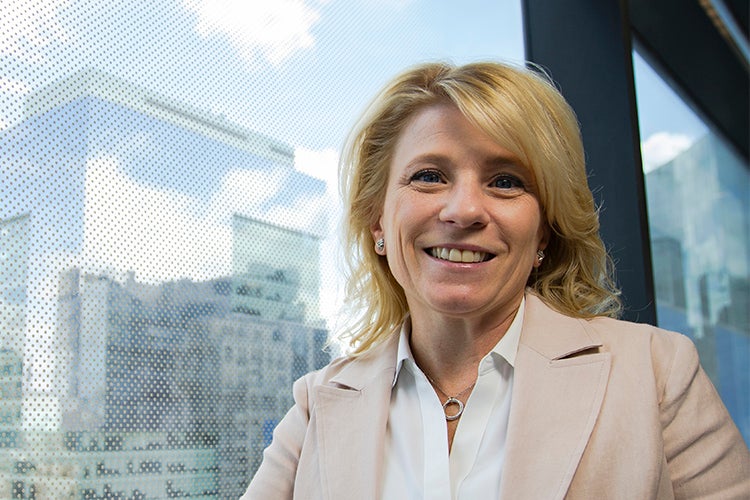 Shana Kelley recognized with Connaught Global Challenge Award
University Professor Shana Kelley of the Leslie Dan Faculty of Pharmacy has received a Connaught Global Challenge Award for her project, Global Perspectives to Advance Precision Medicine.
Kelley is one of five researchers receiving the award for their collaborations involving leading U of T researchers and students from multiple disciplines, along with innovators and thought leaders from other sectors. The award will allow PRiME, a multidisciplinary initiative led by Kelley, to build new international collaborations that will accelerate drug discovery and technology development.
PRiME will establish a speaker series, a trainee exchange program between partner institutions, and a program for undergraduate students to gain hands-on experience in labs of PRiME researchers. The new collaborations and training opportunities will help the group share knowledge and generate new discoveries to understand the biology of disease, create new diagnostic tools and develop new therapeutic strategies.
"We are very grateful to the Connaught Global Challenge Program for the support of our effort to establish new partnerships with several of the best universities in the world," Kelley said. "The Connaught-funded effort will connect our faculty with outstanding collaborators around the world and will give our trainees opportunities to broaden their networks and access critical expertise."
UTC