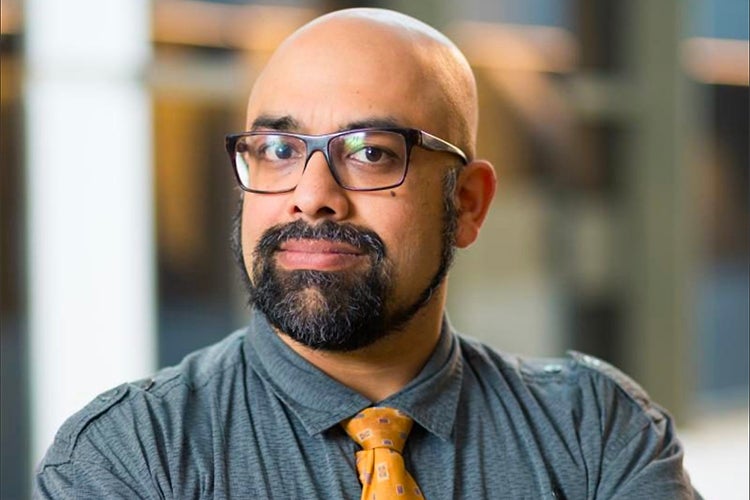 Anver Emon recognized with Connaught Global Challenge Award 
Professor Anver Emon of the Faculty of Law and Faculty of Arts & Science has received a Connaught Global Challenge Award for his project, Reading Muslims: The Politics of Texts in Islamic Studies.
"The Global Challenge grant comes out of a process recognizing that there is an intellectual problem that creates the condition for certain political problems that we must address with a certain degree of urgency," said Emon, director of the Institute of Islamic Studies and a professor of law and history.
The two-year project will bring together experts in Islamic studies, philosophy, classical Islamic literature, anthropology, art history, political science and sociology to examine Islamic texts from theological, academic and social perspectives.
"It raises the question – how do we study Muslims today?" Emon said.
The project will include podcasts, online webinars and workshops that will attract scholars from Canada, the US and Europe, as well as Muslim organizational leaders.
"I'm delighted to congratulate Professor Emon on this distinguished honour," said Melanie Woodin, dean of the Faculty of Arts & Science. "He has brought together a stellar team of scholars who will no doubt bring forward new insights into the fascinating field of Islamic studies' relationship to textuality for both academic and public audiences."
UTC