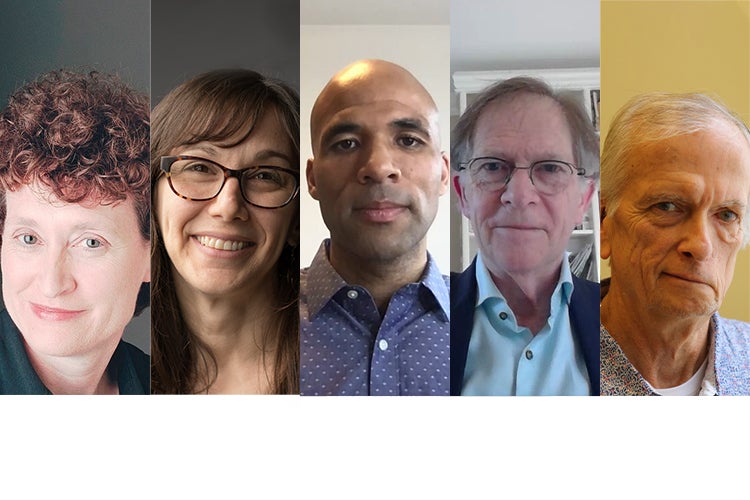 Five leading researchers recognized with 2021 President's Impact Awards
For their wide-ranging impacts on public policy, the environment, teaching and health care, five leading researchers at the University of Toronto have received President's Impact Awards.
"The winners of this year's President's Impact Awards have changed public understanding and informed government policy in the areas of inequality and criminal justice and the environment and plastic pollution," said Professor Leah Cowen, associate vice-president, research. "They have collaborated on innovative research with educators, communities and families to transform literacy learning in remote northern and rural communities. They have fought tirelessly to improve health-care systems and processes – and to improve the treatment of people with major mood disorders.
"The University of Toronto congratulates these researchers whose work, across such a diverse range of fields, is improving life for so many people here at home and around the world."
This year's winners are:
Winners of the President's Impact Awards receive $10,000 per year for five years to be used toward their research, and become members of the President's Impact Academy. 
UTC