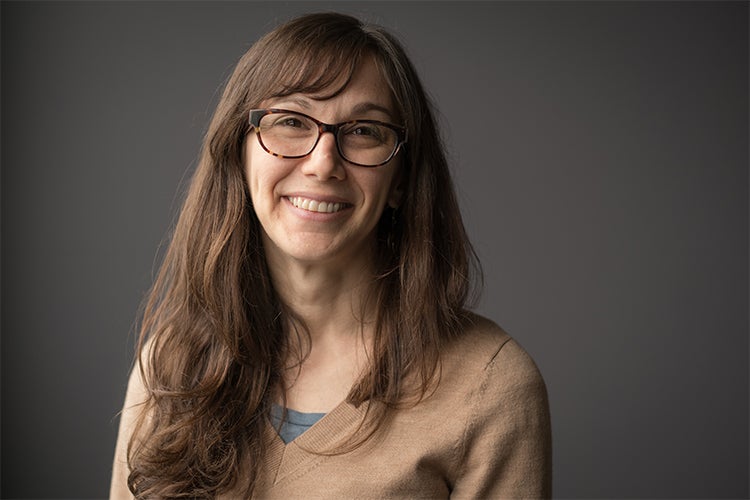 Chelsea Rochman recognized with President's Impact Award
For her globally recognized work on plastic pollution that informs government policy, inspires youth and builds research capacity, Chelsea Rochman has received the President's Impact Award.
"I became a scientist because I believe that scientific evidence should inform decision-making," Rochman says. "My overarching goal has been to use the scientific method to create new knowledge that could inform positive change."
An assistant professor in the department of ecology and evolutionary biology in the Faculty of Arts & Science, Rochman conducts research in the Canadian Arctic, Toronto watersheds, the Great Lakes and at Northwestern Ontario's Experimental Lakes Area – and has served as a scientific adviser to the UN, the G7 and the federal government.
"I work on issues relevant to plastic pollution – and my research demonstrating the sources of microplastics and their adverse impact has informed legislation to ban microbeads in personal care products, legislation to formally monitor microplastics in aquatic ecosystems, and formal thresholds for risk used to set policy," Rochman says.
Rochman is also the winner of this year's Carolyn Tuohy Impact on Public Policy Award, presented jointly as part of the President's Impact Awards and the Awards of Excellence. 
"Professor Rochman's foresight in recognizing the threat from plastic pollution early on is remarkable," says Melanie Woodin, dean of the Faculty of Arts & Science. "The impact she has had in tackling this problem makes her truly deserving of both awards and I look forward to seeing her continued efforts."
UTC