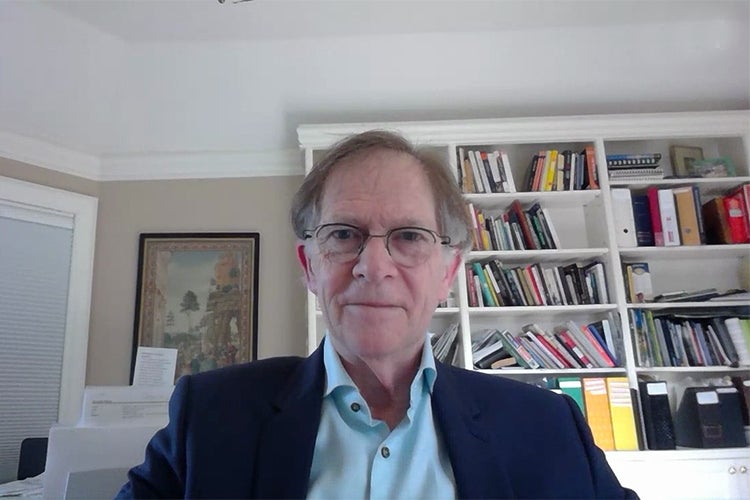 Sidney Kennedy recognized with President's Impact Award
For his contributions to the treatment of people with major mood disorders in Canada and around the world, Sidney Kennedy has received a President's Impact Award.
"I am extremely grateful to have received the President's Impact Award," says Kennedy, a professor in the department of psychiatry in the Temerty Faculty of Medicine and a physician with St. Michael's Hospital and UHN. "This honour brings greater attention to the burden and adversity faced by people with depression and their families."
The founding chair of the Canadian Network for Mood and Anxiety Treatment, Kennedy has focused much of his scholarship on making better treatments available for people with depression and for those with bipolar disorder and has performed world-leading research on the application of deep brain stimulation to treat depression. To ensure research discoveries reach patients, he founded and leads the Canadian Biomarker Integration Network in Depression.
"Although depression remains a leading cause of disability worldwide, there has been a significant shift in public awareness and reduction in stigma associated with depression, suicide and related conditions," Kennedy says. "For me, the importance of studying the psychosocial and biological underpinnings of depression and working to create new treatment options lies in the translation of these findings to real-world clinical practice.
"The University of Toronto is a global leader in psychiatry research and has provided me with a great opportunity to build and maintain interdisciplinary teams with diverse expertise to achieve these goals."
UTC