U of T taps expertise of leading alumni to cement its reputation as place for global entrepreneurs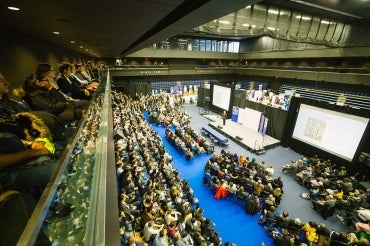 If you've fostered the growth of hundreds of student and researcher startups, and your alumni have founded 190,000 private sector companies and non-profit organizations that generate US$368 billion a year,  where do you go next?
For the University of Toronto, the answer is to tap the expertise of accomplished innovators and entrepreneurs from its alumni and friends to help write the next chapter in entrepreneurship at Canada's top university.
"For such a large school, it just seems like everyone has this buy-in [for entrepreneurship] which you just don't typically see," said Gurinder (Gary) Sangha, who recently joined U of T's 22-member Entrepreneurship Leadership Council.
"It's not a check-the-box, 'we do this too' kind of thing. It's very serious," said Sangha (pictured left), a self-described rebel who has founded several startups in the legal and financial services sectors since graduating from U of T.
The hubbub of activity happening in the U of T entrepreneurship community will be on full display next week with the second annual Entrepreneurship@U of T Week, culminating in the Startup Showcase on Thursday, March 1.
Growing that energy and opening up new global markets for these fledgling startups are two of the key goals of the council.
Along with Sangha, the council includes established and up-and-coming CanadianFo and global leaders in a variety of fields, such as Purpose Investments Inc.'s CEO Som Seif, WIND Mobile founder Tony Lacavera, who is chair of the council, and Layer 6 co-founder Jordan Jacobs, who recently sold the venture to TD Bank for reportedly more than US$100 million.
"U of T is fortunate to have such a strong number of alumni and friends who are leaders in industries that are disrupting and remaking the global economy," said Vivek Goel, U of T's vice-president of research and innovation.
"They are an amazing resource for us to learn from as we seek to create the next great global entrepreneurs here at U of T," he said.
U of T is an ideal place for future entrepreneurs to get their start, said ELC member Catherine Lacavera.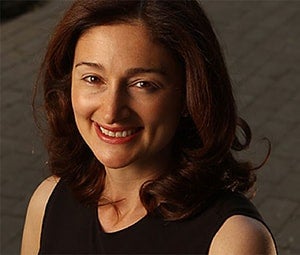 If they encounter any challenges, from writing a business plan to finding an expert in writing machine learning algorithms, they can reach out and find an expert on the three campuses.  
"There's an incredibly rich soil here to build well-rounded companies. You have so many resources at your disposal," said Lacavera (pictured left).
The head of Google's litigation, employment and discovery practice groups, Lacavera regularly comes back to campus to mentor student startups at The Entrepreneurship Hatchery. She said she's constantly astounded by the ingenuity and creativity of the early-stage startups she works with. But don't ask her to pick favourites.
"I can't pick just one," Lacavera said with a laugh. "There's too many and I fall in love with all of them. It would be like choosing a favourite child."
It's a remarkable change since her time as a student at U of T, she said. Now, entrepreneurship is "built into the learning experience" with more than 80 programs and courses offered.  
"Before the goal was to get a well-paying job and that will take care of you," said Sangha. "Since the financial crisis, I think people realize that may not be the case anymore.  . . . And I think it's sexier now [to start a company] than it was in the past."
The entrepreneurship community at U of T has grown rapidly in recent years with nine campus accelerators fostering the development of 200-plus student startups each year.
"The size and breadth [of U of T's entrepreneurship community] is like 'Holy cow!'" said Sanga. "Most schools might have one [accelerator] at best. This is like industrial scale."
The university's expertise has even seen the Creative Destruction Lab expand to both the West Coast and New York City, as well as open a new quantum machine learning program – touted as the first-ever attempt by a business accelerator to marry the booming field of machine learning with the nascent technology of quantum computing.
On the researcher side, the Innovations and Partnerships Office is helping graduate students and faculty secure an ever-increasing number of patents for their ground-breaking research – one every three days – as well as work with them to form companies or partner with industry and government.
The community also has new space to create and hold meetings with investors at ONRamp, which opened last fall, as well as the state-of-the-art Centre for Engineering Innovation and Entrepreneurship, which will open soon.
Startups that had their genesis at U of T are taking off – literally into space for Kepler Communications – and attracting industry and investor interest, such as Professor Patrick Gunning's oncology-focused startup Janpix that signed a $22-million investment last fall with a European venture capital firm.
Awareness of the energy and innovation in the U of T entrepreneurship community is growing, spreading via word of mouth, often by alumni like U of T-trained engineers, Lacavera said.
It's also recognized as a critical linchpin in driving Toronto's growing international reputation as a city to watch, Sangha said.
"The speciality in artificial intelligence and machine learning – look I think that's going to change the world – and the fact that U of T is arguably the lead institution on the planet . . .is just very, very cool," he said.
UTC