Whether in an Olympic-sized pool, astronomy lab or paleontological dig, University of Toronto students made their mark
Where to begin listing the accomplishments of the University of Toronto's 88,000 students this year? 
There was the undergraduate who solved a mystery by locating an ancient species on the tree of life. The swimmer who set a world record time – in between studying for exams and completing assignments. And the astronomy students who instilled their passion for space in young stargazers in West Africa.
Some students who didn't get their names into the record books were inspiring nevertheless. They bolstered the sense of community on campus by hosting the first powwow at U of T in decades and the first-ever special graduation ceremony for Black students from all three campuses.
As we ring in the new year, U of T News looked back on some of these stories.
---
The youngest student in the Faculty of Applied Science & Engineering's history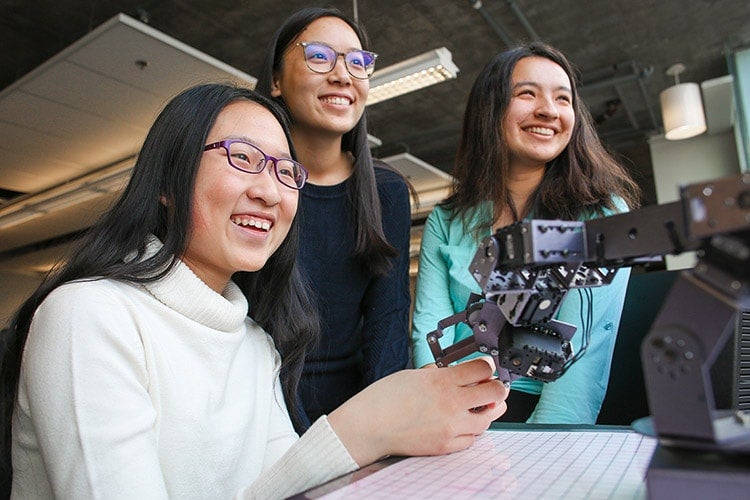 At age two, Xiaoxiao (Maddy) Zhang could read. By first grade, she could recite her multiplication tables. Her precociousness didn't end there.
At 14 years old, the student from Beijing started studying engineering science at U of T. She is believed to be the youngest student in the faculty's history. Although the program is highly demanding, she doesn't appear fazed by the challenge. "I'm so happy to have found the place I belong," she said.
The organizers of U of T's first Black graduation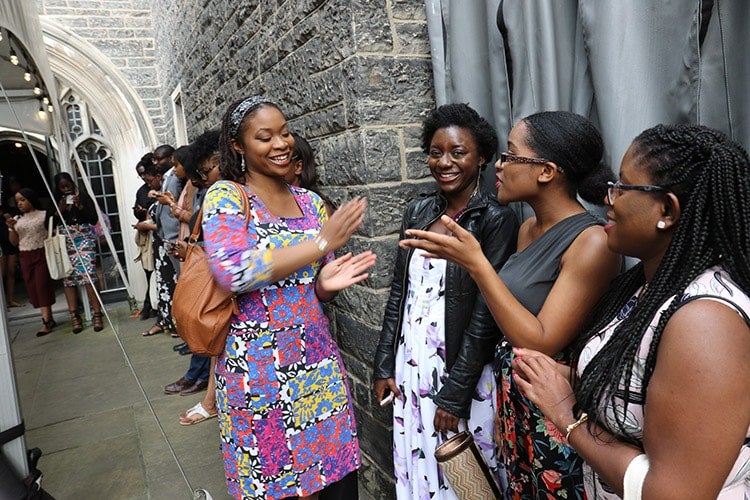 Modelled after similar events in the U.S., U of T's first-ever, student-led Black graduation in June celebrated the achievements of the university's Black community. 
"To see our Black grads celebrated, with their family, friends and faculty to support them, was really beautiful," said Nasma Ahmed, who organized the event with psychology graduate Jessica Kirk.
Students from U of T Mississauga, U of T Scarborough and the downtown Toronto campus received awards for outstanding achievement in athletics, leadership, research and other areas. The organizers said they hope to put on another Black graduation in 2018. 
The undergrad whose work changes the textbooks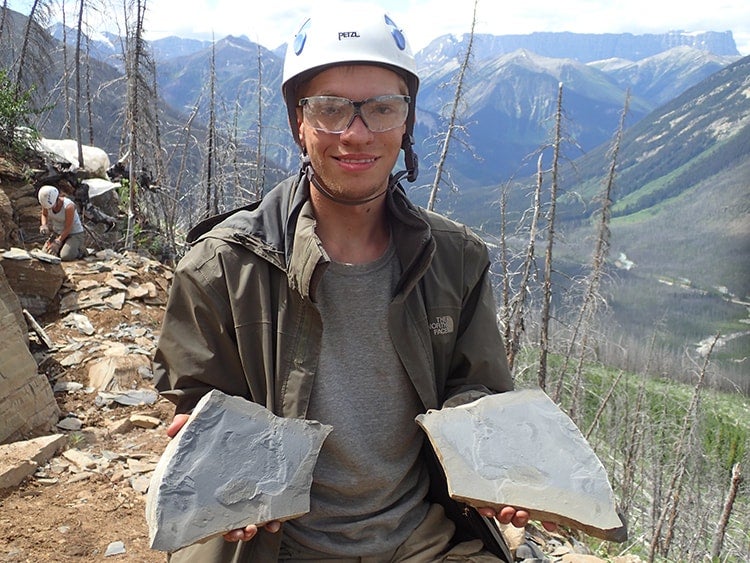 For more than a century, scientists wondered where to place the hyolith on the tree of life. The marine creature, which lived more than 530 million years ago, was long thought to be part of the same family as molluscs.
That is until Joseph Moysiuk came along. The 20-year-old undergraduate led a team of paleontologists on an expedition in the Burgess Shale, in B.C. They analyzed over 1,500 fossils and concluded that the cone-shaped hyolith is, in fact, more closely related to brachiopods.
Mark Sutton, a paleontologist at Imperial College London who wasn't involved in the work but reviewed Moysiuk's research, told The New York Times: "This is the sort of thing that will rewrite textbooks – at least the ones that talk about hyoliths."
The astronomers who spread the love for astronomy in west Africa
As a girl, Margaret Ikape used to stare up at the night sky and wonder about the properties of shooting stars.
That childhood fascination blossomed into an academic career. She studied at the West African International Summer School for Young Astronomers in Accra, Ghana, which was founded with the help of U of T's Dunlap Institute for Astronomy & Astrophysics. Now a master's student at U of T, she returned to the summer school with her classmate, Jielai Zhang, last summer to share their love for space and stars.
"I understood their questions because they were questions I also had as a student, and I did my best to address them," Ikape said.
The students behind U of T's first powwow in 20 years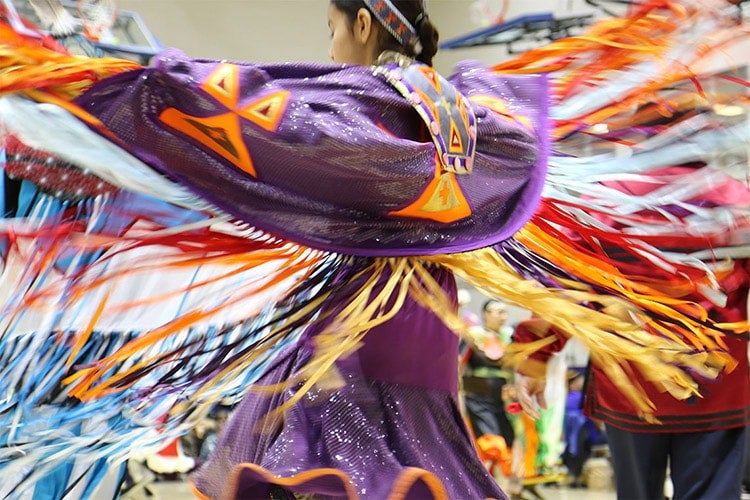 Hundreds of people filled an Athletic Centre gymnasium to capacity for the university's first powwow in decades, organized by the Indigenous Studies Students' Union. The event featured hoop and jingle dancers, and drew the then federal Indigenous Affairs Minister and U of T alumna Carolyn Bennett.
"It was just so emotionally moving," said Trina Moyan, one of the student organizers.  "My husband, our son and I broke down crying as we saw those staffs lead our beautiful Indigenous people out onto the floor, to be respectfully recognized as the original peoples of the land on which U of T operates."
The student with a perfect GPA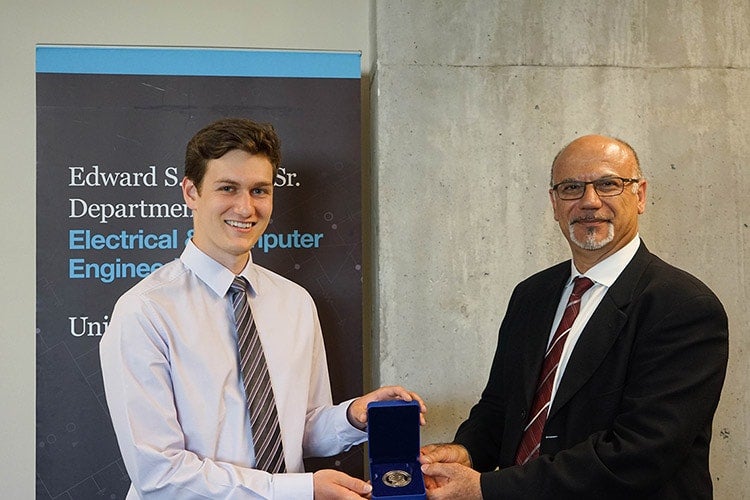 Sandro Young didn't just have good grades – he had the best GPA of any student at the university across all three campuses – a flawless 4.0.
"I'm really interested in all of the material that I'm learning about, so it was never too much of a chore to be studying," the computer engineering student told CBC's Metro Morning.
It would be a mistake to think he spent every waking hour in the library. He was co-president of the Spark Design Club, which builds interactive displays like "a giant Connect Four" board on campus.
After graduation he joined Google at its home base in Mountain View, Calif.
The Olympian who made an even bigger splash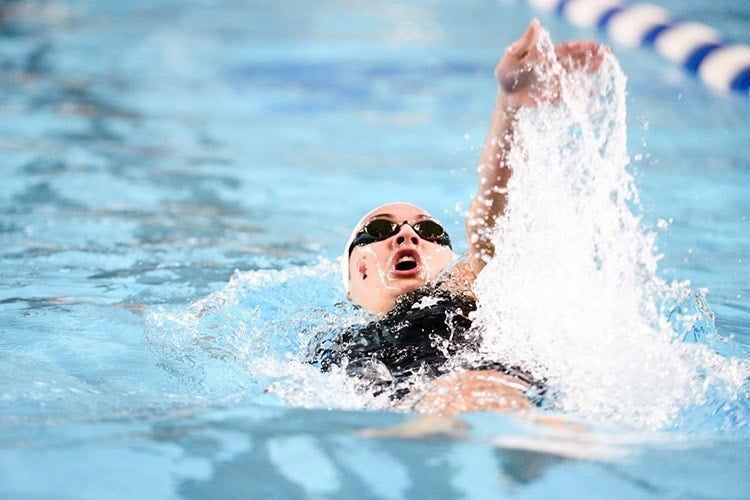 Kylie Masse seized the headlines and a bronze medal in the 100-metre backstroke at the Rio Games in 2016.
Last summer, she snapped the world record in the same category at the World Aquatic Championships in Budapest with a time of 58.10 seconds.
If that wasn't enough, she kept up with her studies in kinesiology at the same time. What's more nerve-wracking, you may wonder: competing in the world swimming championships or writing exams?
"It depends on the class," she told Maclean's.  
International scholars who came to U of T hoping to make a difference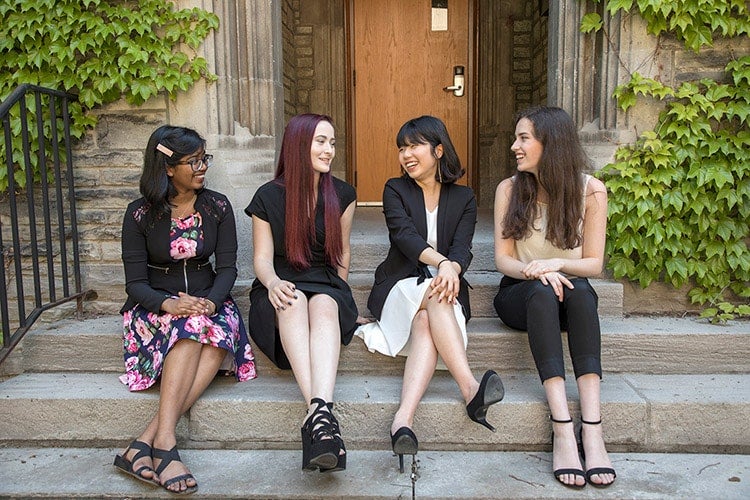 Former Prime Minister Lester B. Pearson, one of the leading diplomats of his era and winner of the Nobel Peace Prize, is among U of T's most famous graduates. 
This year, a group of brilliant young international students came to U of T on a scholarship named after Pearson. Deborah Emilia Solomon, a native of India, was among them.
She hopes her university studies will help her achieve her dream of working on a hospital ship that treats some of the poorest people in Africa. For motivation with her studies, she keeps a quotation in her journal: "The only failures are those who fail to try."
The author of those words? Lester B. Pearson.
A YouTube star who is building community online
"Nerdy" and "quirky" were words Sabrina Cruz identified with as early as high school. She embraced those adjectives as the name of her YouTube channel, through which she offers her 170,000 subscribers casual lessons on everything from Edgar Allan Poe to Julius Caesar – including clips from shows like Rick and Morty.
Her goal is to help nerds like herself "feel a little less alone," she says.
A mom who earned her PhD despite being diagnosed with cancer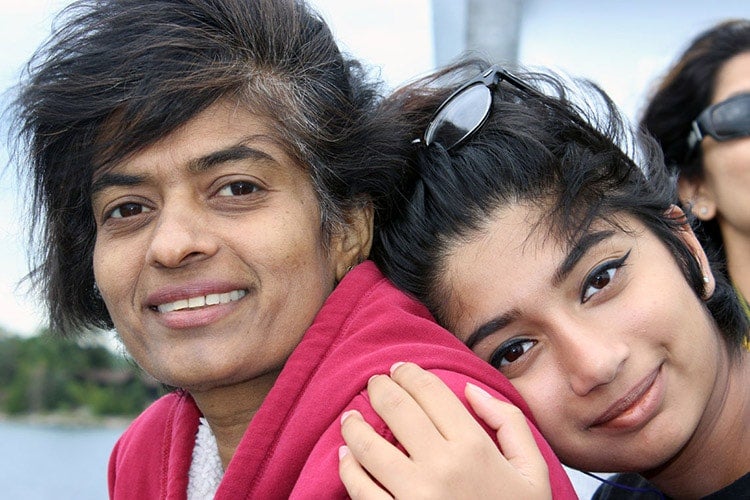 Precilla Veigas came to Canada from India hoping to fulfill her dream of earning a PhD. She was halfway through her doctorate in medical science at U of T when she got dire news: She was diagnosed with a rare and terminal form of abdominal cancer.
Although doctors gave her months to live, she continued her studies.  
 "I refused to let life's traumas throw me off course," she said.
She successfully defended her dissertation and received her PhD weeks later in a special ceremony ahead of June convocation.
She died on Oct. 23, leaving behind research that has already made a difference. Her work, on a type of blood test that assesses bleeding and clotting disorders, has shaped guidelines for trauma physicians at St. Michael's Hospital to treat patients who are hemorrhaging, according to The Toronto Star.