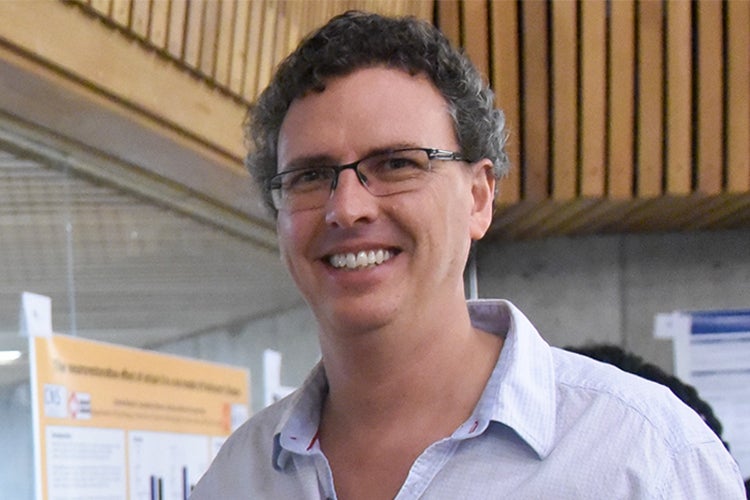 Steve Joordens recognized with Minister of College and Universities' Award of Excellence
Professor Steve Joordens of the University of Toronto Scarborough has received a Minister of College and Universities' Award of Excellence for his extraordinary contributions to the COVID-19 response in Ontario.
"The University of Toronto congratulates Professor Joordens on this important recognition," said Professor Christine Allen, U of T's associate vice-president and vice-provost, strategic initiatives. "Within weeks of the lockdown, he launched a new – and free – online course to help people understand and manage their mental health, generously sharing his expertise to help others during a challenging time."
The ten-hour course, which received a 98 per cent approval rating on Coursera, offered tips on how to stay socially connected despite physical distancing, techniques of guided relaxation to help people manage anxiety, and how to use learning to stay positive.
"At the onset of COVID I felt it was critical that we all gain a deeper understanding of the way our minds and bodies react to all the various challenges COVID brought," Joordens said. "Through courses I created, interviews I took part in, and various other webinars and panels I was able to share my knowledge along with some tips and strategies that I and others can use to understand their reactions and to manage their mental states.  
"It is an honour to have these efforts recognized and amplified by this MCU award."
UTC