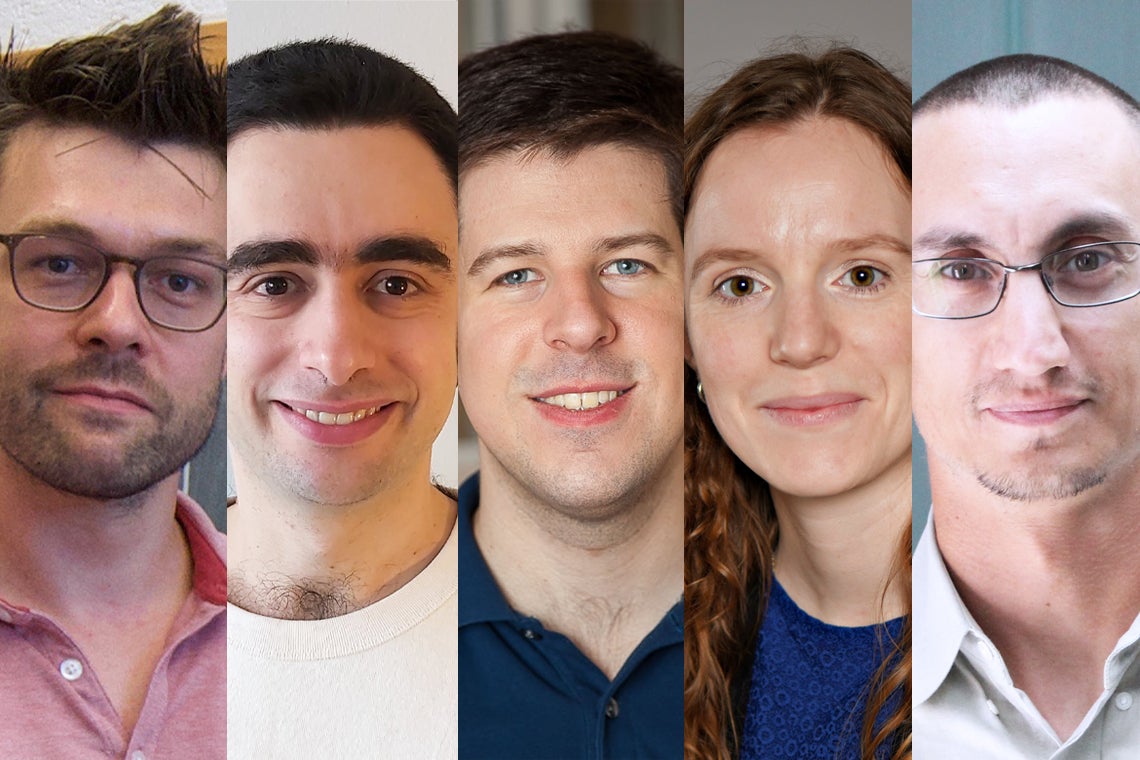 Five U of T researchers recognized with Sloan Research Fellowships
Four researchers from the Faculty of Arts & Science and one researcher from the University of Toronto Mississauga have received prestigious Sloan Research Fellowships for 2021.
The fellowships are awarded annually by the Alfred P. Sloan Foundation to early career researchers in Canada and the United States "whose creativity, innovation and research accomplishments make them stand out as the next generation of scientific leaders."
The five researchers, who will each receive USD $75,000 over two years to stimulate their fundamental research, are:
"I'm thrilled that today four accomplished [Faculty of Arts & Science] researchers were named Sloan Research Fellows," said Professor Melanie Woodin, dean of the Faculty of Arts & Science. "We are very fortunate to have these promising early-career scholars among our faculty. They are, without a doubt, researchers to watch."
"I congratulate Yevgeny Liokumovich on being named a Sloan Research Fellow," said Professor Konstantin Khanin, chair of U of T Mississauga's department of mathematical and computational sciences. "It's a well-deserved recognition for a young mathematician who has obtained fundamental results in the field of Geometric Analysis. 
"I am delighted and proud he has received this honour and very much look forward to seeing where his research takes him in the future."
UTC