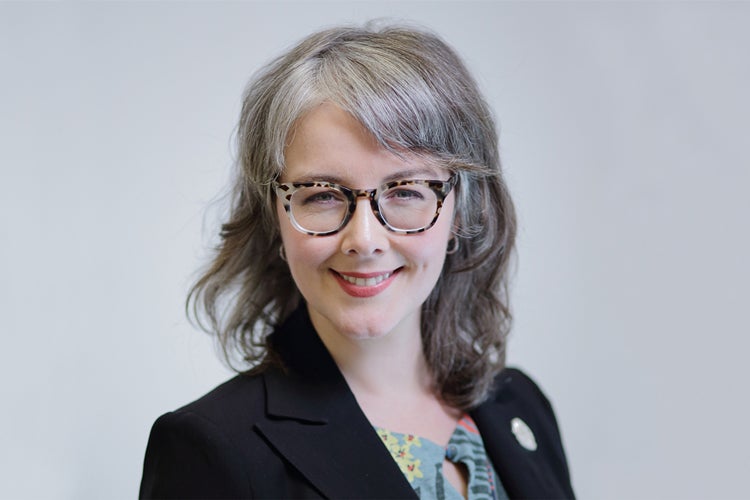 Andrea Charise receives Connaught Community Partnership Research Award
Andrea Charise, an associate professor in the department of health and society at the University of Toronto Scarborough, has received an award from the Connaught Community Partnership Research Program for a project exploring ways that arts-wellness programs can support 2SLGTBQ+ youth in Scarborough.
Researchers from the FLOURISH Collective, an interdisciplinary arts-based research cluster, will collaborate with community partners and use arts-based programming to look at existing barriers for 2SLGTBQ+ youth in Scarborough. They will also explore culturally sustaining arts-based interventions and generate knowledge that can help inform public policy on social wellness through these programs.     
Charise is one of four researchers at U of T to receive the award this year. The others are Beverly Essue and Angela Mashford-Pringle of the Dalla Lana School of Public Health and Pedro Mateo Pedro of the Faculty of Arts & Science.
"This comes with a deep responsibility to ensure that we show up as accountable co-creators of knowledge that serves our community partner's needs first and foremost," says Charise, who will co-lead the project with Dirk Rodricks, assistant professor, teaching stream, in the department of curriculum, teaching, and learning at the Ontario Institute for Studies in Education (OISE).
The Connaught Community Research Partnerships Program creates new collaborative research partnerships, or nurtures early-stage partnerships, between U of T and community partners. This fosters access to each other's unique knowledge, expertise and capabilities on issues of shared interest that may evolve into more established relationships that will attract external funding.
UTSC