Why you should live, work, study and invest in Toronto. Seriously.
Toronto's ecosystem of hospitals, research, innovation and entrepreneurship combined with its spirit of diversity and inclusion makes it the place to be in 2017
You may know Toronto as "the 6ix," the much-loved home of Drake and the Weeknd, or the place Prince Harry visits to see his girfriend. But there's so much more to this city, experts say.
The latest blog post from U of T's Richard Florida extols the virtues of the city: diverse ethnic neighborhoods, great schools, low crime, great music scene and health care for everyone.
Toronto "is more like a smaller, friendlier New York or London than any other city I have been to," Professor Florida writes. "It has a local government working to improve the city's resilience, increase cycling infrastructure, build more affordable housing, and create more parks. It is a center of finance, media, entertainment, food and tech."
Florida, director of the Martin Prosperity Institute, writes that no one is threatening to keep out immigrants or build a wall in Toronto. Instead Canadian Prime Minister Justin Trudeau chose a cabinet reflective of the country's diversity. He mentions the vibrant urban tech cluster of startups and creative enterprises at U of T and how the university now ranks in the top 25 universities globally and among the top five public universities in North America.
And just this week, Versant Ventures and Bayer AG announced a US$225 million startup devoted to stem cell therapies– one of the largest investments the biotech world has ever seen –positioning Toronto as a world leader in the development of regenerative medicine therapy.
As one of the investors remarked "Why Canada? Why Toronto? The answer is simple. We go where the science is best."
Below U of T News lays out a few more reasons why Toronto, with the help of  U of T, is becoming the place to be.

U of T Professors Yu-Ling Cheng (at left) and Mark Kortschot (second from left) with Bill Gates (right). A team led by Cheng won third place in a challenge by the Bill & Melinda Gates Foundation to create a waterless, hygienic toilet for the developing world (photo courtesy of Cheng)
Researchers who are making the world a better place
Thousands of researchers are hard at work to find solutions to a number of globally important issues like Stanley Slotkin and Yu-Ling Cheng, who are participating in tonight's Saving the World: Innovative, Sustainable Development at the University of Toronto student recruitment event in New York City.
Slotkin has created Sprinkles, a tasteless micronutrient powder that can help alleviate malnourishment in children caused by global food shortages, while Cheng has designed a toilet that disinfects waste and holds the promise of reducing disease for billions of people in the developing world.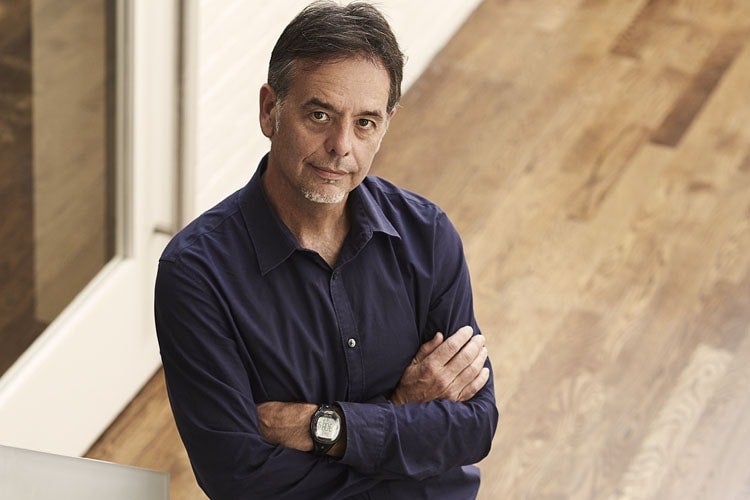 Trailblazers whose collaborations stretch across the globe, like Hinton and Deibert
Toronto – and U of T – are home to Professor Geoffrey Hinton, one of the world's leading computer scientists, vice-president engineering fellow at Google and the architect of an approach to artificial intelligence (AI) that will radically alter the role computers play in our lives.
While Professor Ron Deibert and the Citizen Lab at the Munk School of Global Affairs are working to 'watch the watchers' who are trying to control our new online lives.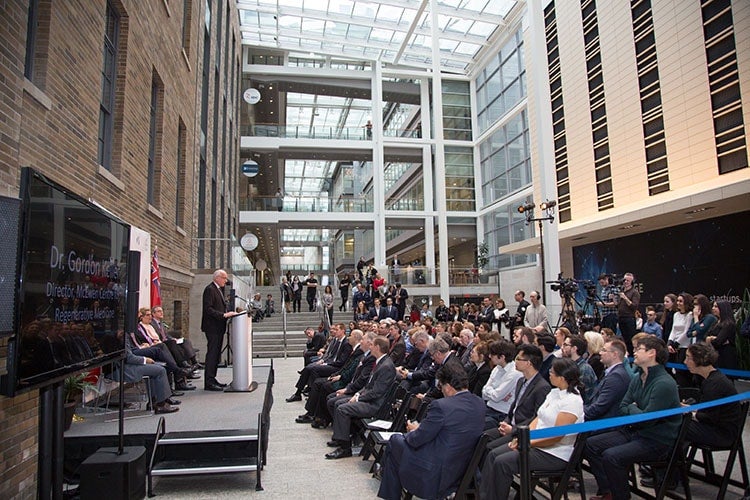 Toronto is where innovation is made possible
At the heart of the world's most culturally diverse region is the University of Toronto and a bustling ecosystem of nine affiliated hospitals, businesses and labs that attract more than $1.1 billion in research funding each year to the city.
That means globally important, leading-edge basic and medical research is happening here like the first hand and forearm transplant. It's bolstering U of T's reputation as one of the top research universities in the world, as well as the city's international business expertise and advanced manufacturing capabilities.
Already, the city's life sciences sector employs 45,000 people alone at approximately 1,600 firms, including JLABS@Toronto, the first of these innovative research centres run by global giant Johnson & Johnson Innovation LLC and Janssen Inc. to be located outside the United States.
U of T is also home to Medicine by Design which, through strategic investments and partnerships, is powering Toronto's burgeoning biomedical ecosystem and strengthening Canada as a global centre for stem cell therapies and regenerative medicine. 
Joining that ecosystem soon will be stem cell research company BlueRock Therapeutics, which will be the second-largest initial investment in a startup in the history of the biotechnology industry. It's being funded by a significant investment from pharmaceutical giant Bayer AG and venture capital firm Versant Ventures.
It was Jerel Davis, a managing director at Versant, who remarked at the BlueRock announcement this week: "Why Canada? Why Toronto? The answer is simple. We go where the science is best."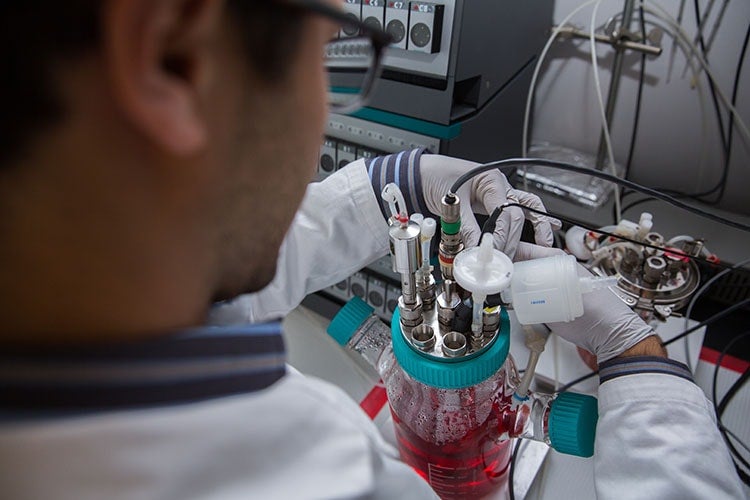 A PhD student in the Institute of Biomaterials & Biomedical Engineering conducts research with stem cells in Medicine by Design executive director Peter Zandstra's laboratory (photo by James Poremba)
Send us your reasons why people should live, work, study and invest in Toronto.