Toronto among the fastest growing tech hubs in North America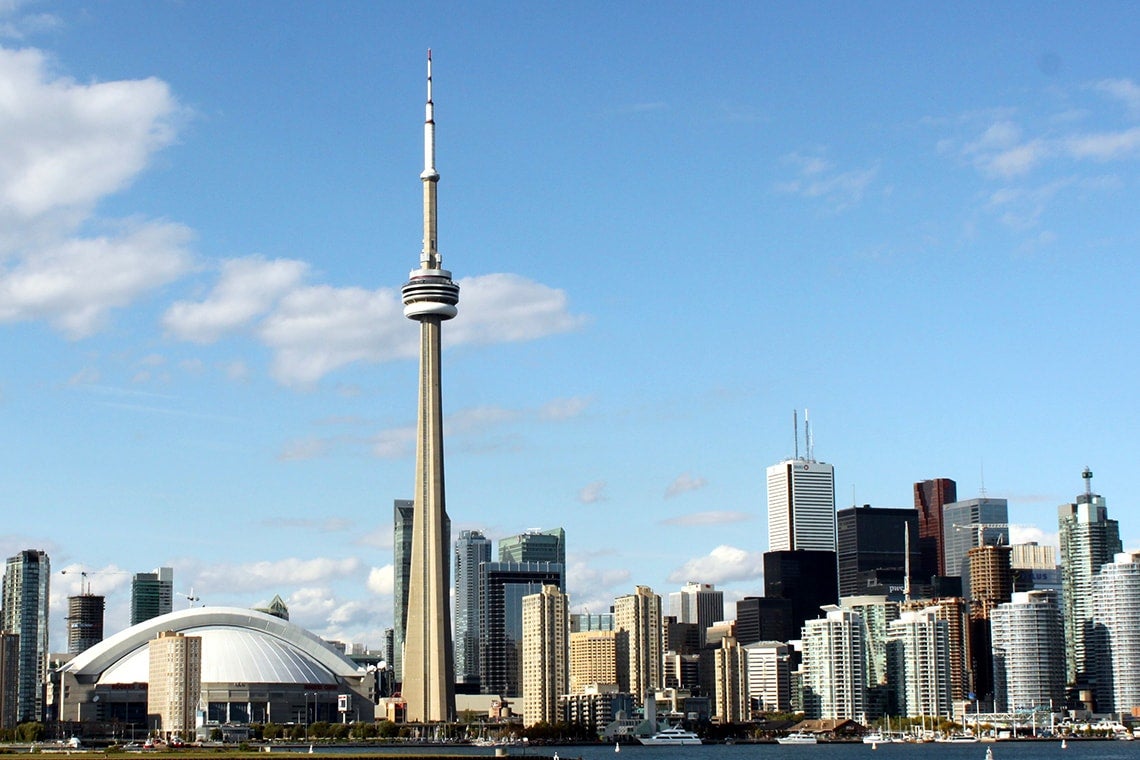 Toronto leaped ahead in annual North American tech talent rankings compiled by a Los Angeles-based real-estate services firm.
Canada's largest city jumped from 12th to sixth place in CBRE's 2017 rankings, adding 22,500 tech jobs last year.
That's more than those added by San Francisco and New York combined, according to CBRE.
The findings coincide with the emergence of Toronto as a key centre for artificial intelligence, or AI, research – particularly in the field of deep learning, which was pioneered by University of Toronto University Professor Emeritus Geoffrey Hinton.
"Toronto is becoming a leader in producing world-class tech talent, particularly in the artificial intelligence field, and there had been an incredible rate of growth in our tech labour force in the past year," Werner Dietl, the executive vice-president and GTA regional managing director of CBRE Canada, told the Betakit website. 
"When you consider we've added more tech jobs from 2015 to 2016 than New York and the San Francisco Bay area combined, it shows just how vibrant Toronto's tech industry has become."
The CBRE report said there's currently 212,000 tech workers in Toronto, up 30 per cent from five years earlier. Tech companies comprise a fifth of all office space demand in the city, Dietl told Betakit.
Toronto's growing reputation as a North American tech centre alongside San Francisco, New York and Seattle has been driven, in part, by research undertaken at U of T in fields ranging from computer science to medicine, as well as efforts to commercialize that research through industry partnerships and startups. 
U of T is home to 10 startup accelerators, including the Department of Computer Science Innovation Lab and the Rotman School of Management's Creative Destruction Lab – both of which have a strong AI focus.
The university was also a key player in this year's launch of the Vector Institute for AI research, which aims to produce more deep learning graduates than any other institution in the world.
At the same time, the breadth and quality of research at U of T has helped attract significant commercial investment. In 2016, Johnson & Johnson set up the first international location of its JLABS life science incubator in Toronto, and earlier this year, ride-sharing giant Uber said it was launching a self-driving car research lab in Toronto that would be headed by Raquel Urtasun, an AI guru and associate U of T professor. 
"We're thrilled to see Toronto emerge as one of the fastest-growing tech hubs in North America, including in fields like deep learning, which U of T helped to pioneer," said Derek Newton, U of T's assistant vice-president of innovation, partnerships and entrepreneurship. 
The CBRE report said Toronto is also benefiting from a cheap Canadian dollar and a high rate of millennial population growth, which is an important source of tech talent. 
The city also appears to be getting a boost from U.S. President Donald Trump's ongoing clamp down on immigration, which Wired magazine says is prompting a growing number of U.S. tech workers to head north to Canada.
Applications from international students to U of T have increased by more than 25 percent for the fall 2017 semester.
UTC