Canadian universities seeing a surge in applications from international students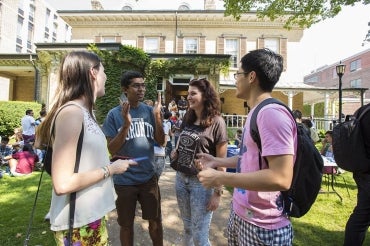 The BBC reports that international students who once opted for American universities are now looking at Canadian universities – with the country's liberal, migrant-friendly image serving as an important attraction.
For example, the University of Toronto has seen interest rising sharply, including a 57 per cent increase in applications from India. And subsequently more acceptances, with an overall 20 per cent increase in overseas students accepting admissions at U of T, according to the article.
U of T's Ted Sargent, vice president, international, says that in addition to offering top-tier universities, Canada is sending a "message about being open to the world," especially in light of the contemporary political climate in the U.S. and the U.K.
"Events in the U.S. and the U.K. have reverberated around the world," Sargent says. "It makes people go back and think again."
The Canadian Bureau for International Education says there are more than 350,000 international students in Canada at present, and the country now has a hold on 8 per cent of "the international student market." 
UTC