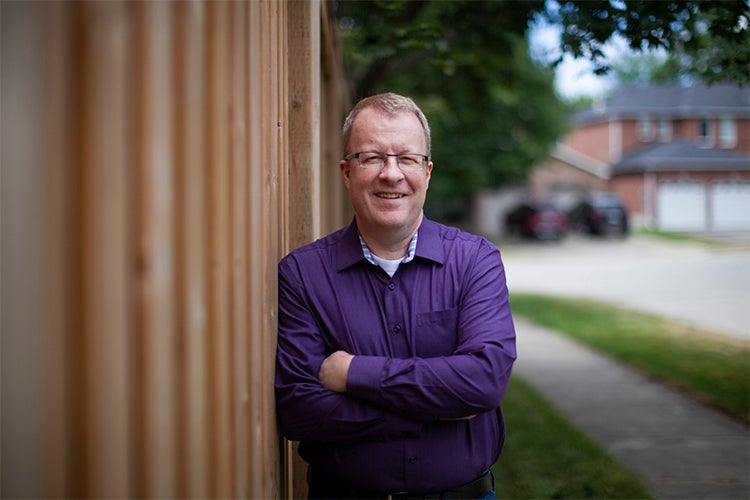 Scott Gray-Owen receives Minister of College and Universities Award of Excellence
Professor Scott Gray-Owen of the Temerty Faculty of Medicine has received a Minister of College and Universities' Award of Excellence for his extraordinary contributions to the COVID-19 response in Ontario.
"I'm privileged to have had the opportunity to support U of T's world-renowned faculty and their teams, each with their own expertise and ideas, as they've come together to develop ingenious approaches to understand and intervene against this devastating pandemic," Gray-Owen said. "The natural synergies that arise from U of T's culture of innovation and collaboration have always driven impactful breakthroughs, but the speed and scale with which our entire community pivoted towards this great challenge has honestly been inspiring to behold, and gives me the confidence that science will once again save us."
A professor in the department of molecular genetics, Gray-Owen used the faculty's CL3 high-tech containment lab to test the efficacy of an antimicrobial coating for face masks developed by Quebec company I3 BioMedical Inc. He found the coating deactivated more than 99 per cent of the virus that causes COVID-19 within minutes, greatly reducing the risk that health-care workers could be exposed to the virus by touching and adjusting their masks.
"The University of Toronto congratulates Professor Gray-Owen on this important recognition," said Professor Christine Allen, U of T's associate vice-president and vice-provost, strategic initiatives. "His efforts helped a Canadian company bring its essential health innovation to market, supporting a made-in-Canada solution to the pressing need for personal protective equipment for frontline health-care workers."
UTC