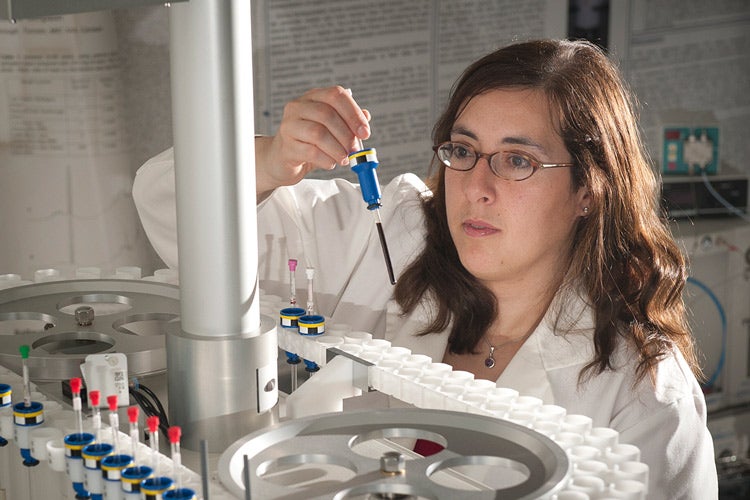 Myrna Simpson recognized with DIMA Award
Professor Myrna Simpson of the University of Toronto Scarborough's department of physical and environmental science has received a prestigious DIMA Award from the Chemical Institute of Canada.
The award recognizes distinguished contributions to research and/or development in the fields of environmental chemistry or environmental chemical engineering while working in Canada.
"I am honoured to receive this recognition for my group's research in environmental chemistry and for co-development, along with Professor Andre Simpson of the Environmental NMR Centre here at UTSC," says Simpson.
Simpson's earlier research focused on developing methods to unravel complex environmental processes at the molecular level using nuclear magnetic resonance (NMR) and mass spectrometry. 
Her lab is now using these powerful analytical approaches in an integrative manner to address knowledge gaps related to global environmental change, pollution of the environment and long-term storage of used nuclear fuel. 
Last year, Simpson was a co-recipient of the Sir George Stokes Award, which is given to scientists for translating research into new analytical devices to improve human and animal health. She holds the Tier 1 Canada Research Chair in Integrative Molecular Biogeochemistry.
UTSC