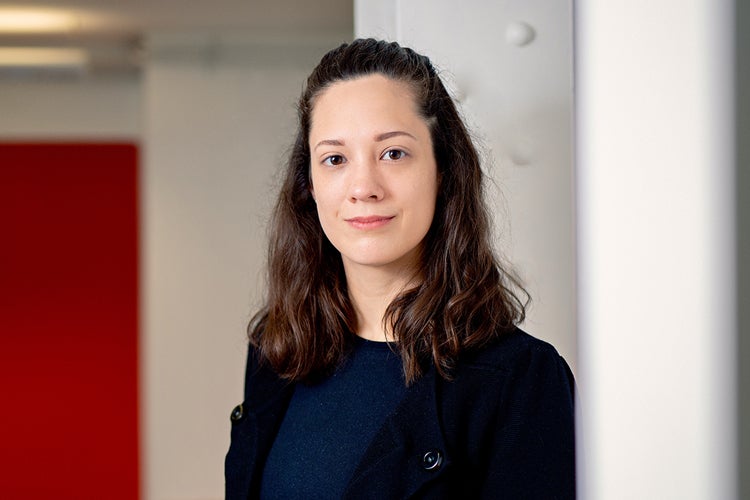 Karina Vold awarded AI2050 Early Career Fellowship from Schmidt Futures
Karina Vold, an assistant professor at the Institute for the History & Philosophy of Science & Technology in the Faculty of Arts & Science, has been awarded an AI2050 Early Career Fellowship from Schmidt Futures, a philanthropic initiative founded by Eric and Wendy Schmidt.
This first cohort of 15 scholars was selected to "solve hard problems in artificial intelligence (AI) through interdisciplinary research."
Vold's research – at the intersection of the philosophy of cognitive science and technology, AI and psychology – will contribute to progress against these difficult problems, which include "solving for the technical capabilities of AI, deploying AI responsibly and harnessing AI for the benefit of society."
"We hope the research progress of this group of exceptional, multidisciplinary scholars inspires new ideas within the global AI community, enables breakthroughs and ensures a future in which we all benefit from this promising technology," said James Manyika, co-chair of AI2050, in a statement.
Vold is cross-appointed to the department of philosophy and is a faculty associate at the Centre for Ethics and a research lead at the Schwartz Reisman Institute for Technology and Society. Before joining the University of Toronto, Vold worked as a post-doctoral research associate at the Leverhulme Centre for the Future of Intelligence at the University of Cambridge.
"I'm very grateful to receive this support from Schmidt Futures," Vold said. "Machine systems using artificial intelligence are increasingly able to outperform humans at specific tasks, such as beating world champions at Go and solving 50-year-old grand challenges in biology. It will be important to consider how humans can use these extraordinary performances to gain access to new insights, thereby aiding our own learning and knowledge discovery.
"My project will draw on a range of fields including philosophy, psychology, history, education and machine learning research, particularly around explainable and interpretable AI."
UTC