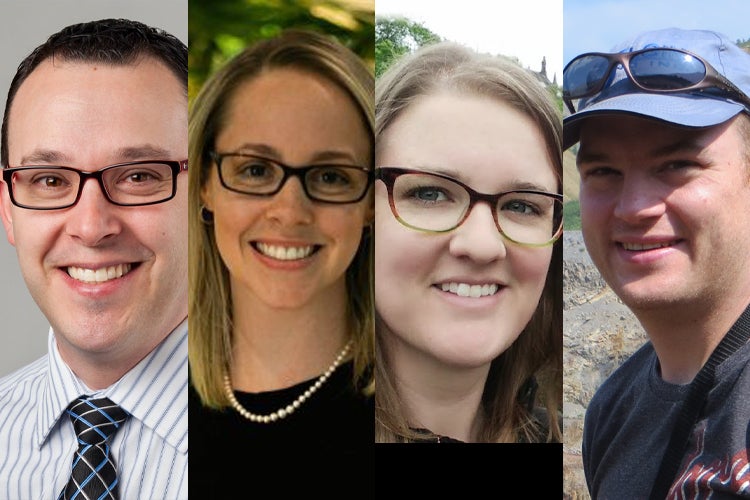 Four University of Toronto faculty members recognized for outstanding teaching
The University of Toronto has recognized four faculty members –  Danielle Bentley, Daniel Gregory, Jacqueline Smith and Olivier St-Cyr – with Early Career Teaching Awards for the 2020-2021 academic year.
The awards honour outstanding teachers who demonstrate great commitment to student learning and engagement, and to teaching innovation. Winners receive $3,000 and are celebrated at an Excellence in Teaching reception.
"These extraordinary teachers have provided a truly exceptional experience for students in an unprecedented time," said Mark Schmuckler, U of T's acting vice-provost, academic programs and acting vice-provost, innovations in undergraduate education. "From the creation of community-engaged learning opportunities with grassroots organizations, to the establishment of learning communities for students newly admitted to competitive programs, or the development of online excursions that simulate field-based work, their creative and innovative approach to teaching and learning has inspired and engaged students. 
"The university congratulates them on their remarkable accomplishments."
This year's winners are:
UTC