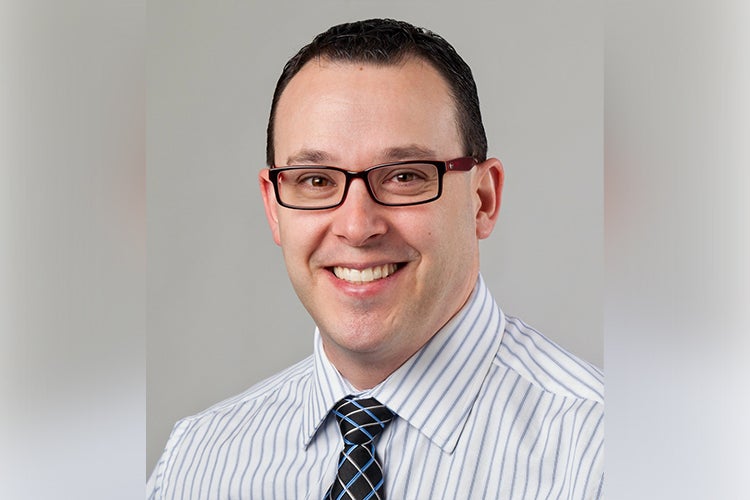 Olivier St-Cyr receives Early Career Teaching Award
Olivier St-Cyr, an assistant professor, teaching stream, in the Faculty of Information, has been recognized with an Early Career Teaching Award.
At the Faculty of Information, St-Cyr created the curriculum for the User Experience Design (UXD) Concentration in the Master of Information (MI) degree and designed and oversaw the construction of two cutting-edge active learning spaces in the Bissell Building to support his teaching. The spaces are St-Cyr's teaching research labs, acting as exploratory sandboxes – and are used by other professors at the faculty. 
 "My teaching bridges UXD theory and practice and is informed by industry approaches. In our design studios, students not only learn the principles of UX design, but get to experience design at firsthand", says St-Cyr.  
 In his UXD capstone course, St-Cyr has adopted a Community-Engaged Learning (CEL) framework to support students' experiential learning. "I love using CEL for my capstone course. It makes the projects relevant to students and allows them to learn from and contribute to the life of community organizations," says St-Cyr, whose students engage with grassroots community partners across the Greater Toronto Area (GTA) and beyond to complete a major UX design project during the winter semester. 
 "Receiving this award makes me realize how amazing my students are and motivates me to keep designing innovative learning experiences at the Faculty of Information."
Faculty of Information