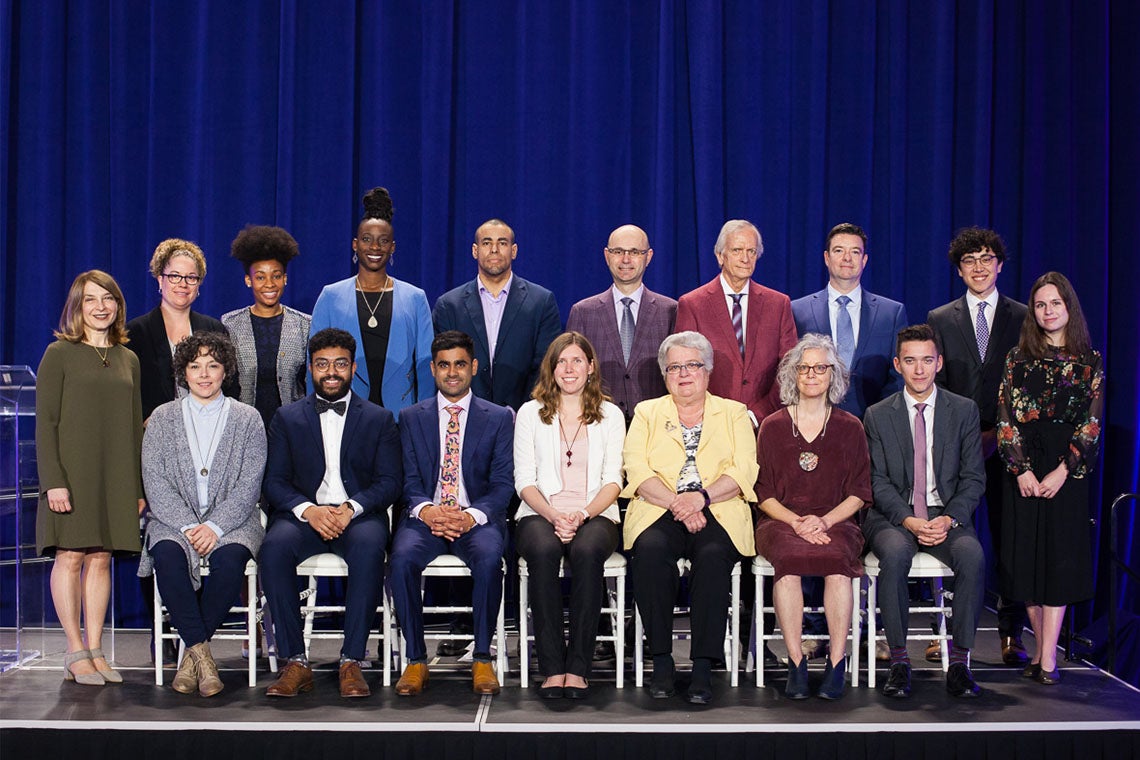 Faculty, staff and students honoured with 2019 Awards of Excellence
University of Toronto students, faculty and staff have been honoured with 2019 Awards of Excellence at a ceremony attended by U of T President Meric Gertler.
Supported by the University of Toronto Alumni Association (UTAA), the Awards of Excellence program comprises nine separate, prestigious awards for faculty, staff and students. The oldest award, the John H. Moss Scholarship for undergraduate students, was created in 1921, and the most recent addition, the Jill Matus Award for Excellence in Student Services, was established in 2016.
"The fact that we consistently rank among the world's top universities is really a testament to the brilliant research and teaching happening every day on our three campuses," said President Gertler.
"And it's entirely due to the talent, creativity and commitment of our individual faculty members, staff and students."
UTC