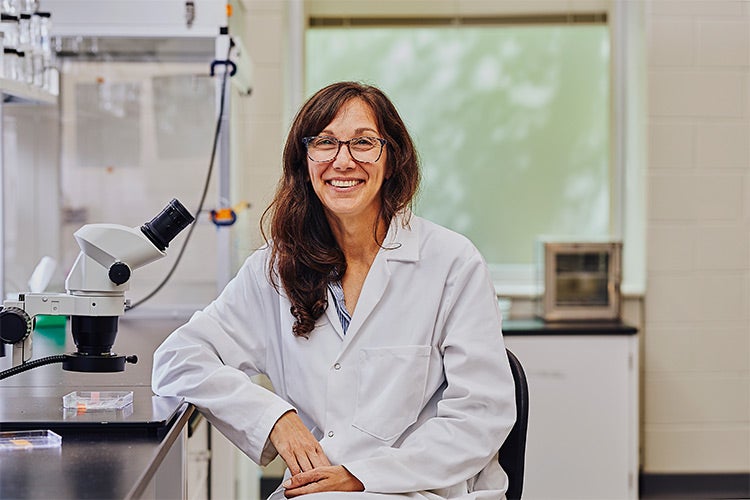 Chelsea Rochman receives Arthur B. McDonald Fellowship
Chelsea Rochman, an assistant professor in the department of ecology & evolutionary biology in the Faculty of Arts & Science, is one of two University of Toronto researchers to be awarded an Arthur B. McDonald Fellowship by the Natural Sciences & Engineering Research Council of Canada (NSERC).
The fellowship recognizes early-stage academic researchers in the natural sciences and engineering with the goal of enhancing their research capacity, so that they can become leaders in their field and inspire others.
An expert on plastic pollution in aquatic habitats, Rochman explores the processes by which microplastics move through food webs, and their impact on populations, habitats and ecosystems.
"It is a tremendous honour to receive the McDonald Fellowship," says Rochman. "I am so looking forward to the extra time and resources that will allow me to dig deeper into my research and spend more quality time with my trainees in the laboratory and field.
"I am so grateful for this recognition from my peers and for a greater opportunity to make a real impact."
U of T's other McDonald Fellowship recipient was Associate Professor Karen Maxwell of the department of biochemistry in the Temerty Faculty of Medicine.
Additionally, two U of T researchers – Professor Frank Gu and Associate Professor David Wong – were recognized by NSERC with the Brockhouse Prize for Interdisciplinary Research in Science and Engineering.
FAS