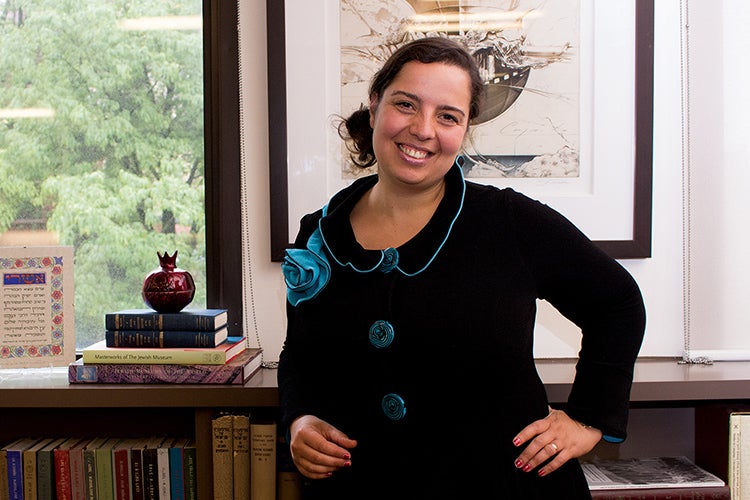 Anna Shternshis receives Guggenheim Fellowship
Anna Shternshis, a scholar of Yiddish and Russian Jewish history and culture, has been awarded a prestigious Guggenheim Fellowship.
It's one of the world's most distinguished honours for mid-career academics who have produced groundbreaking scholarly work and continue to show exceptional promise for future research. 
The author of two books and dozens of articles on Soviet Jewish experience, Shternshis is the Al and Malka Green Professor of Yiddish studies in the Faculty of Arts & Science. Her award-winning work on Jewish history and popular culture is academically influential and impactful to a wide audience. In 2018, she created the Grammy-nominated Yiddish Glory project, which excavated and revived forgotten Yiddish music written during the Holocaust in the Soviet Union. The Guggenheim Fellowship will support her work on a book on this topic. 
"My work focuses on giving voices to Jewish women and children who created Yiddish songs documenting their lives in Nazi ghettos during the Holocaust," says Shternshis. "Getting the Guggenheim Fellowship to work on this project in the midst of today's crisis feels strangely hopeful because I strongly believe that knowing suffering, heroism, resilience, and yes, the music of the past, gives us strength for the present and the future."
Faculty of Arts & Science