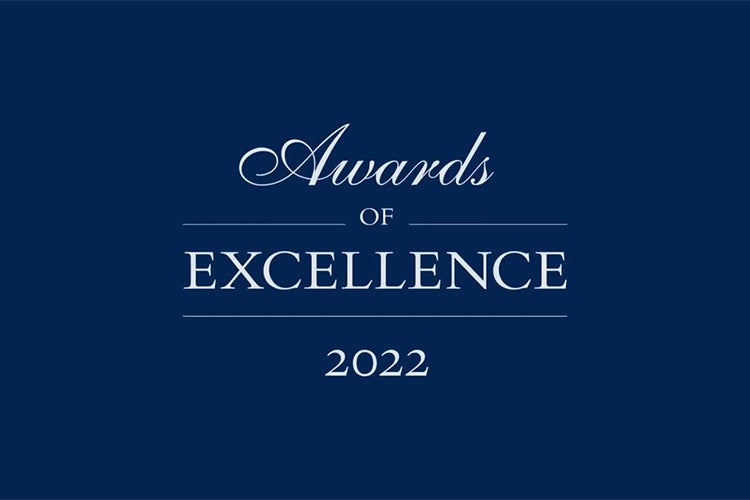 2022 Awards of Excellence recognize members of U of T community
The University of Toronto has announced the winners of the 2022 Awards of Excellence, a prestigious program presented annually in collaboration with the University of Toronto Alumni Association to recognize outstanding faculty, librarians, staff and students.
"This year's honourees represent the incredible breadth and depth of excellence found across our three campuses," President Meric Gertler said in his address to the winners. "They are being recognized for their dedication to others and to our collective success, as well as for their own outstanding accomplishments.
"To our award winners, you are all doing great work. You make us proud and your example is an inspiration to all of us."
This year's winners are:
Faculty
Vivek Goel Faculty Citizenship Award
Professor Glen A. Jones, department of leadership, adult and higher education, Ontario Institute for Studies in Educations and Professor Robert M. Wright, John H. Daniels Faculty of Architecture, Landscape, and Design
Ludwik and Estelle Jus Memorial Human Rights Prize – Influential Leader
Professor Andrea Most, department of English, Faculty of Arts & Science and Professor Ann Lopez, department of leadership, adult and higher education, Ontario Institute for Studies in Education
Carolyn Tuohy Impact on Public Policy Award
Professor Adalsteinn Brown, dean of Dalla Lana School of Public Health
Northrop Frye Faculty Award
Associate Professor Adam Hammond, department of English, Faculty of Arts & Science
Joan E. Foley Quality of Student Experience Award
Associate Professor Matthew Mackay, department of mechanical and industrial engineering, Faculty of Applied Science & Engineering
Librarians
President's Excellence Award – Influential Excellence
Fabiano Takashi Rocha, metadata services, U of T Libraries
Staff
Jill Matus Excellence in Student Services Award
Shainiya Balachandran, Office of the Dean of Students, Victoria University, and Atifa F. Karim, Division of Student Life, St. George campus
Chancellor's Leadership Award – Emerging Leader
Cherilyn Nobleza, Division of People Strategy, Equity & Culture
Chancellor's Leadership Award – Distinguished Leader
Ariana Bradford, Munk School of Global Affairs & Public Policy
Chancellor's Leadership Award – Influential Leader
Derek Newton, Innovations & Partnerships Office
President's Excellence Award – Emerging Excellence
Natasha Christie-Holmes, Emerging and Pandemic Infections Consortium,  Ayoob Ghalami, Office of Environmental Health & Safety and Steffen Reinhart, Office of Student Recruitment
President's Excellence Award – Distinguished Excellence
Mary Choi, Faculty of Dentistry, Daniella Mallinick, Office of the Vice-Provost, Academic Programs and Kim McLean, Faculty of Arts & Science
President's Excellence Award – Influential Excellence
Pierre Piché, department of financial services 
Students
Ludwik and Estelle Jus Memorial Human Rights Prize – Emerging Leader
Brenaven Kugamoorthy, Faculty of Kinesiology & Physical Education
Adel S. Sedra Distinguished Graduate Award
Florence Ashley, Joint Centre for Bioethics, Faculty of Law and Dalla Lana School of Public Health
John H. Moss Scholarship
Katherine Todd, U of T Scarborough
UTC