Toronto in 2017: U of T cities experts on the year ahead
Making Toronto "a stronger, more resilient and more inclusive city"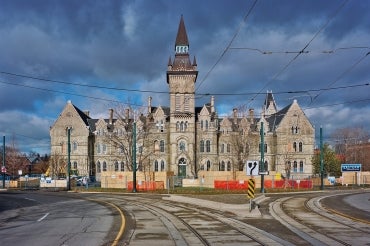 While global events might bring the doom and gloom, it's Toronto's chance to shine in 2017, urban experts say.
As our skyline continues to evolve, planners and architects are making sure our public and private spaces are livable and sustainable. Researchers are finding better ways to move people around the city – and we're continuing to prove that our cultural scene can compete on the global stage.
So what will move the city forward in the coming year? We asked some of U of T's most notable city building experts.
For President Meric Gertler, it's the dramatic change to the university's downtown campus  – the future home of the John H. Daniels Faculty of Architecture, Landscape, and Design – One Spadina Crescent.
"I just think the transformation that's underway on that piece of land is absolutely breathtaking and profound," he says. "As Torontonians become familiar with what's happening in that little circle, they're going to get the sense of an amazing transformation and hopefully they'll see it as a very powerful symbol of how the university wants to approach its relationship with the city around us."
Gertler also hopes the City of Toronto will move forward with projects that will help to make the city more livable. 
"That means we have to get to work on building more spaces for recreation," he says. "We have to continue to move the needle on cycling and alternative forms of transportation rather than car use while ensuring that transit is adequate to the task."
Public transit has to reach all parts of the city and the surrounding areas to ensure that all residents in the GTA have equal opportunity and access, Gertler says.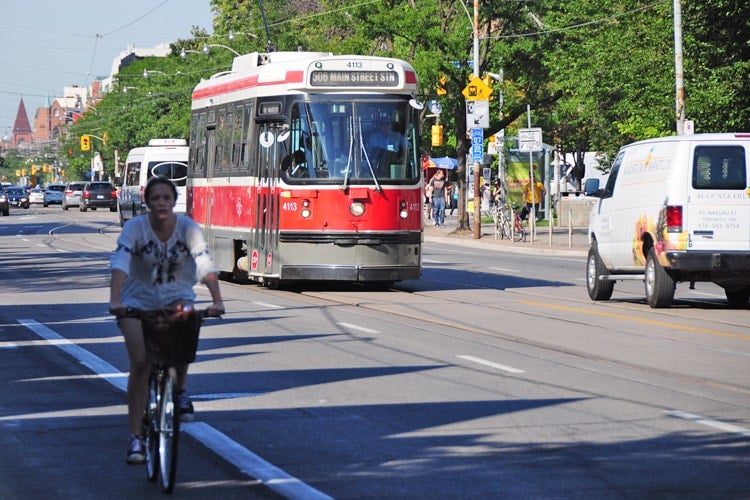 Matti Siemiatycki, an associate professor of geography and planning at the Faculty of Arts & Science hopes the massive student transportation survey he helped to create – StudentMoveTO – will help to improve the GTA's transportation systems.  
The survey continues to inspire researchers from across disciplines, he says.
"Different groups at the universities [in Toronto] have run in different and interesting ways with the data, ways that I'm not sure we would have predicted," he says. "U of T's engineering and geography and planning faculties have been doing really ambitious data modelling to understand the relationship between travel and the city. Ryerson faculty and students have done that too. OCAD has pushed the boundaries on the visualizations."
Data from the survey is free to access, providing opportunities for students to get involved, says Siemiatycki. 
"Students are driving a lot of this because for them, getting access to data is often the key barrier. They have tons of ideas but actually having raw, good-quality, professional grade data is hard for them. And in this case they have it, and they've run in all sorts of amazing directions," he says. 
Shauna Brail, associate professor, teaching stream, and the director of the urban studies program at Innis College, is looking to bring U of T's city-building experts together in one place, with the launch of a communications hub for all things urban at the university. 
"The hub will be a central place to highlight and connect to the incredibly diverse range of work we do in terms of urban research, teaching and outreach across all three campuses and numerous divisions," she says. "It will feature guest blogs, a faculty directory and links to programs, policy-relevant research and student-centred engagement initiatives."
Brail, who is the urban affairs adviser to President Gertler, is also involved in a city-led strategy, working together with groups from education, industry and non-profit to find better ways of addressing urban issues like transportation and affordable housing.
"The university has teaching and research strengths in essentially all of the areas under study – from data monitoring to social equity – and we have an opportunity to contribute to the development and implementation of a plan that can help make Toronto a stronger, more resilient and more inclusive city," she says.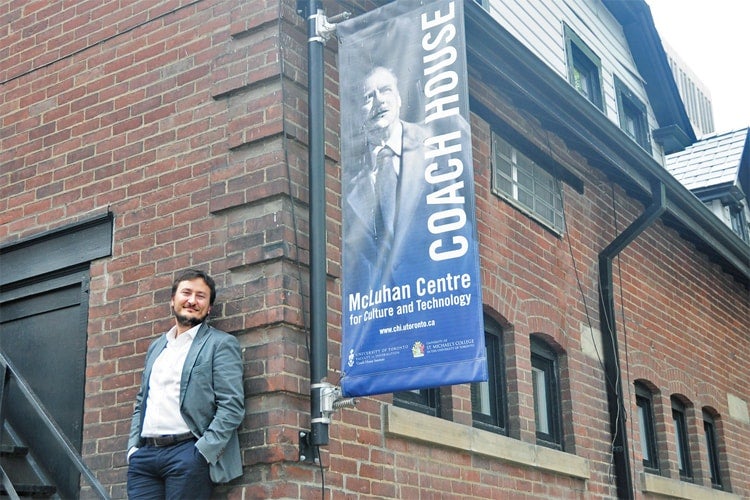 Following the success of the first two McLuhan salons, Paolo Granata, visiting professor and McLuhan Centenary fellow, says he is looking forward to the first salon of the new year, taking place on Jan. 19 at the Toronto Reference Library. 
"The salons release the energy of new and outrageous ideas, innovative thought, and transformative understanding and action," he says. 
Granata would love to see Toronto rise to global cultural significance with a UNESCO Creative City designation. He's hoping the city will take on the initiative.
"The rich diversity of Toronto's population and its vibrant and ever-growing arts and culture community make it a prime candidate," he says. 
Urban studies undergrad and Jackman Humanities Institute fellow Katerina Mizrokhi can't wait for the big cultural events coming to Toronto in 2017. After spending the summer researching New York City's cultural institutions, she's bringing her critical eye to Toronto's art scene. 
"I hope to see the city thoughtfully frame and contextualize these works against our dynamic but contested cityscape," she says. 
A big player in Toronto's cultural scene, U of T grad Sara Udow – one half of the Crazy Dames – encouraged residents to think creatively about introducing laneway housing to the city at an event that took place at Evergreen Brickworks.
"In 2017, we will be releasing a summary report from the events that outlines participants concerns, ideas and opportunities that came out of the consultations," she says. 
She'll be spending the coming year travelling to other Canadian cities – from Yellowknife to Vancouver – to spread the world about out-of-the-box city building while also participating in "Growing Conversations" – a City of Toronto project that looks to make Toronto the most engaged city in North America.