Months after U.S. election, American interest in U of T grows
Applications to U of T from American students are up about 70 per cent compared to the same time last year, says Ted Sargent, vice-president international.
"It's not too late. The University of Toronto continues to be really excited to welcome applications from the best students around the world to come to this great city and this great univerisity," Sargent told Global News Toronto. 
Media across the U.S., Canada and Britain – including The New York Times, Washington Post, The Toronto Star and Vice – are reporting that more American students are considering moving north for their studies.
Many students' interest in U of T appears to have been stoked by the outcome of the presidential election. The day after the vote, U of T's website for international applicants recorded nearly 10,000 American visitors – 12 times the U.S. traffic that the site handled around the same period last year. There was also a slight increase in the number of visitors based in Britain and India. Google Trends shows that searches for "University of Toronto application" and "Canadian university application" picked up in mid-November. 
But there are many other reasons for the spike in American interest in U of T, said Sargent. 
"I think U of T's reputation has continued to grow internationally, Toronto's reputation as a great city has grown, Canadian politics moved in a more open and inclusive direction, and then there was also Trump's election," he told the Associated Press.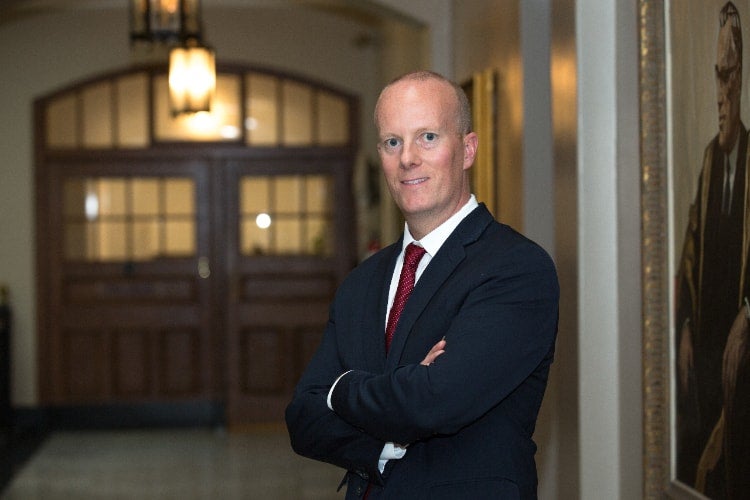 Applications to U of T from American students are up by about 70 per cent compared to last year, says Ted Sargent, the university's vice-president international 
Academic reputation also plays a part in students' decision-making, and U of T's research, teaching and global impact have made it one of the world's top-ranked universities. Students who graduate from U of T have one of the best employability outcomes in the world. Last year, U.S. News & World Report' ranked U of T among the top10 public universities  – and the University placed fourth in the world in the National Taiwan University standings, which are based on research productivity, impact and excellence.
Sargent says he expects more American students will come to Canada for their studies, and in particular, to U of T.  American students are the third-largest group of international students at U of T, behind China and India. About 630 international students at U of T come from the U.S. Sargent told the AP that he expects the number of American applications to U of T this year to be "in the thousands."
To help American students get to know the university better, U of T held recruitment events in New York and Washington D.C. in December.
Rebekah Robinson, a 17-year-old student in Baltimore who went to the Washington D.C. event, said she had already visited the university and plans to apply.
"I really liked the school," she told the AP. "I like the programs they offered and I thought it was a great fit for me, so the president and the election just kind of played a small factor in it."
UTC