U of T named best global university in Canada, top 10 public university in world by U.S. News & World Report
Once again, U of T's track record in research plays a major role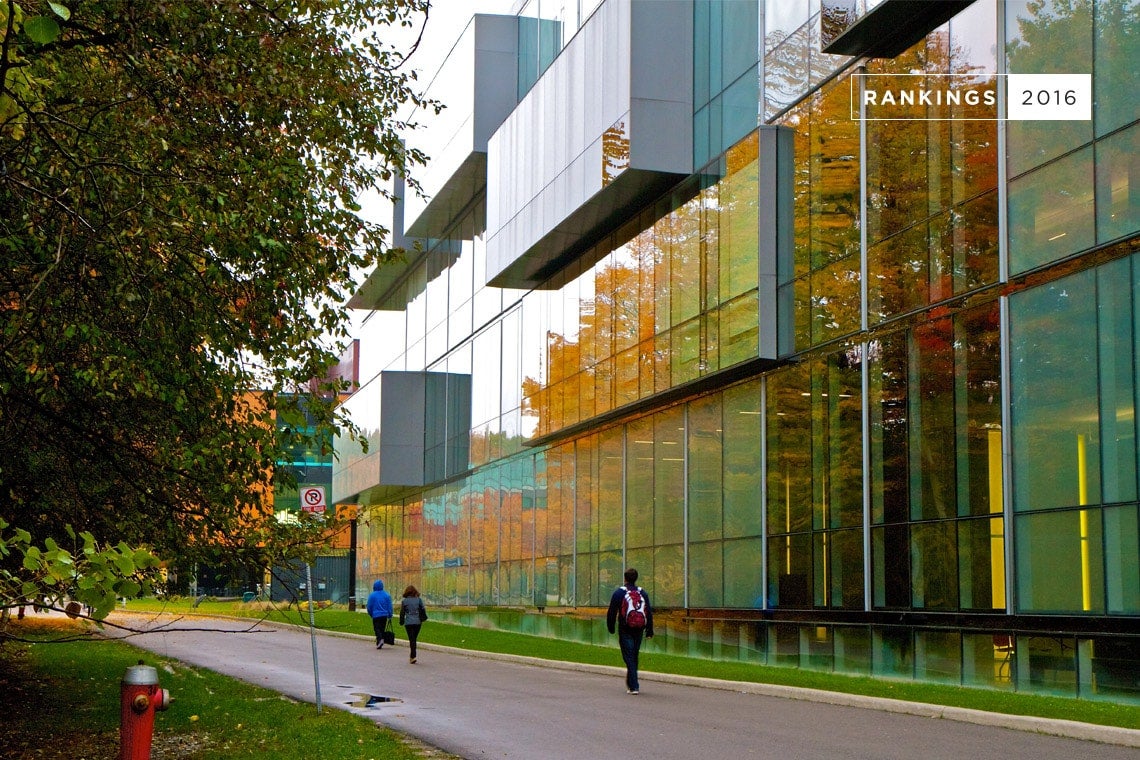 Stellar, cutting-edge research output and impact have placed the University of Toronto 10th among public universities in the world and 21st overall in the U.S. News & World Report's annual rankings of best global universities. 
"Creating new knowledge is at the core of our mission at the University of Toronto," said Vivek Goel, U of T's vice-president of research and innovation. "It's exciting for all of us to see our research leadership in a number of critically important fields, from the arts and humanities to social sciences, genetics and space science, once again be recognized by our peers."
Only five non-U.S. universities made it into the top 25, all from Britain except for U of T, which was once again the top-ranked Canadian university and one of only a handful of institutions that excel across a breadth of disciplines. 
U.S. News & World Report ranked U of T in the top 20 for 10 of its 22 subjects, including a top showing of sixth in the world for U of T's arts and humanities work and seventh in clinical medicine.
For the 2016 results, the Washington, D.C.-based publisher evaluated 1,000 institutions spread across 65 countries – up from 750 last year – on 12 indicators, measuring academic research performance, and global and regional reputations. 
The indicators included citations (50 per cent), research reputation (25 per cent), publications (15 per cent) and international collaboration (10 per cent).
Harvard University secured the No. 1 spot. Two other Canadian universities made the top global 100.
Along with the overall rankings, U of T also performed well in the subject rankings. 
2016 U of T Subject Rankings by U.S. News & World Report
Arts and Humanities: #6
Clinical Medicine: #7 
Molecular Biology and Genetics: #10 
Space Science: #11 
Pharmacology and Toxicology: #11 
Psychiatry/Psychology: #12 
Biology and Biochemistry: #13
Social Sciences and Public Health: #14 
Neuroscience and Behaviour: #16 
Economics and Business: #19 
Computer Science: #20
Immunology: #28
Microbiology: #31 
Geosciences: #36 
Chemistry: #37
Mathematics: #40 
Environment/Ecology: #43 
Engineering: #52
Plant and Animal Science: #54 
Physics: #62 
Materials Science: #68 
U of T has done well this year in several international rankings, including placing 9th best public university and No. 22 overall on the prestigious Times Higher Education (THE) annual rankings of the top universities in the world, 32nd in the QS World University Rankings and 27th in the Academic Ranking of World Universities (ARWU) report by Shanghai Jiao Tong University.