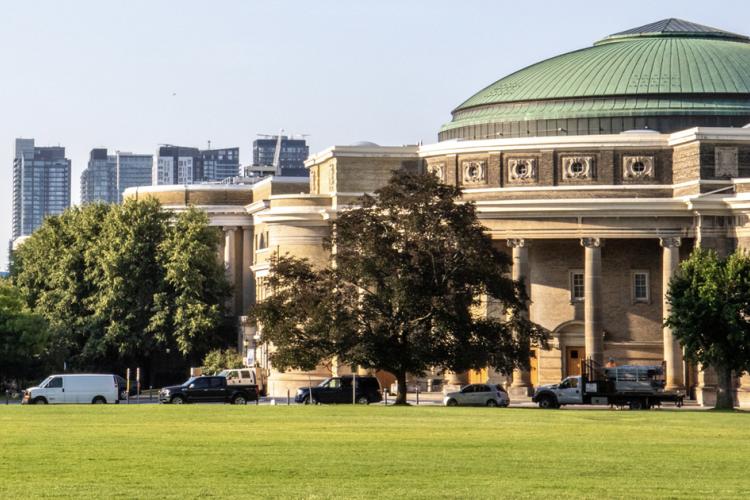 University of Toronto named one of Canada's Greenest Employers
For the eighth consecutive year, the University of Toronto has been named one of Canada's Greenest Employers.
The designation recognizes employers who develop exceptional sustainability initiatives that reduce their environmental footprint and create a culture of environmental awareness that empowers employees to contribute – and is attractive to prospective clients.
For the 2021 competition, Mediacorp Canada Inc. highlighted U of T's leadership in the study and application of new sustainable building design, from the new Green Roof Innovation Testing Laboratory to the ongoing construction of one of Canada's largest urban geo-exchange systems in King's College Circle on the St. George campus. U of T was also recognized for being a founding member of the Smart Commute program and for the sustainable practices of its food service operations. 
"I am excited about our current and future initiatives to make sustainable change, and our people are passionate about identifying, planning and executing them," says Ron Saporta, U of T's chief operating officer, property services and sustainability.
HR&E