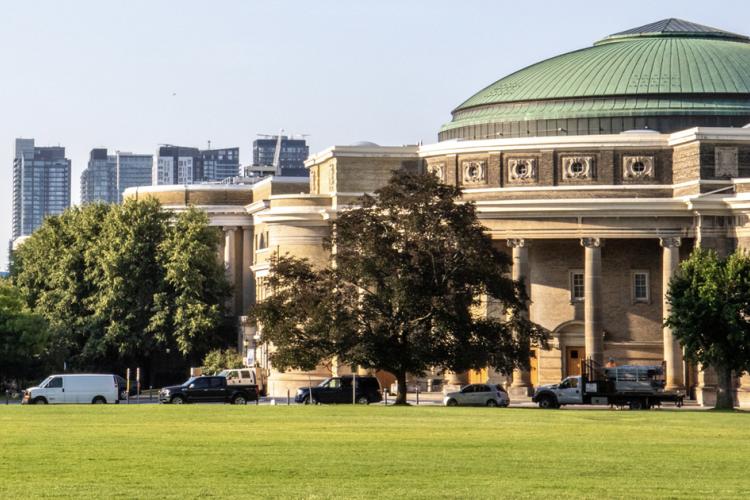 Three leading researchers recognized with Connaught Global Challenge Awards
Three University of Toronto researchers are receiving Connaught Global Challenge Awards for projects addressing sustainable housing in First Nations communities, the role of automation and technology in health care and how humanistic research can promote equity in the present by exploring the diversity of the past.
This year's winners and their projects are:
"Sarah Haines, Ajay Rao and Abi Sriharan are advancing knowledge and developing innovative solutions to key challenges in Canada and around the world," says Leah Cowen, vice-president of research and innovation, and strategic initiatives. "The projects they are working on across disciplines with colleagues, students and partners in Canada and around the world will have a significant global impact."
Rao is also the recipient of the Connaught Global Research Impact Program (C-GRIP) award, created to provide graduate students and post-doctoral researchers with unique global opportunities. Rao's project includes scholars from across U of T's three campuses and establishes partnerships with researchers of the premodern world in Egypt, India and Singapore.
The Connaught Global Challenge is supported by the Connaught Fund – the largest internal university research funding program in Canada. Established 50 years ago through the sale of Connaught Medical Research Laboratories, which is known for the development of insulin, the fund has since provided more than $178.7 million to U of T scholars through programs such as the Connaught New Researcher Award, the Connaught Community Partnerships Research Program, the Connaught Innovation Award, the McLean Award and international doctoral scholarships.
UTC