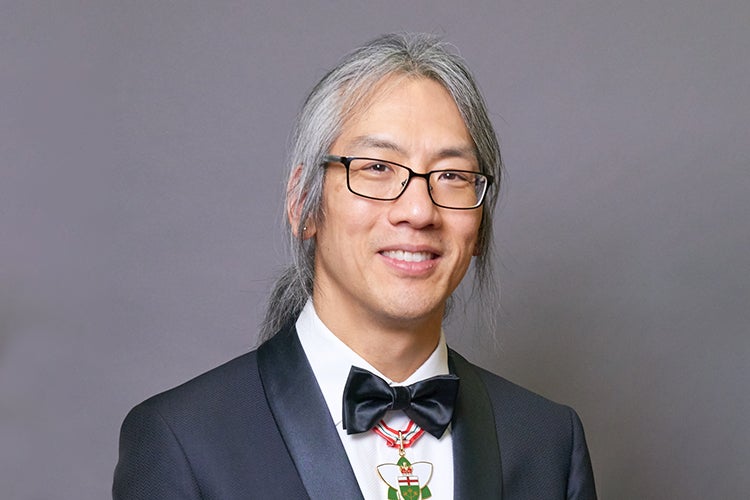 Professor Tom Chau receives President's Impact Award
For his contributions to the development of assistive technologies that give children and youth with severe physical limitations the ability to communicate independently, Professor Tom Chau has received the President's Impact Award.
A professor in the Institute of Biomaterials & Biomedical Engineering and vice-president of research and director, Bloorview Research Institute, Chau has been a tireless advocate for children with disabilities. He holds more than a dozen patents for assistive technologies, several of which have been licensed to industry partners. His innovations include a blink switch that allowed one child to participate in his bar mitzvah, and a device called a Hummer, which converts vocal cord vibrations (such as a hum) into a digital signal compatible with smart phones, iPads and computer.
 "Our lab believes that communication is a fundamental human right," Chau said. "Our research has shown that communicative intent can be encoded in subtle body movements, orofacial gestures, physiological changes as well as brain signals. 
"By creatively tapping into these channels, children and youth who do not have speech or controlled movements have been able to express their thoughts, opinions, and aspirations in meaningful ways."
UTC