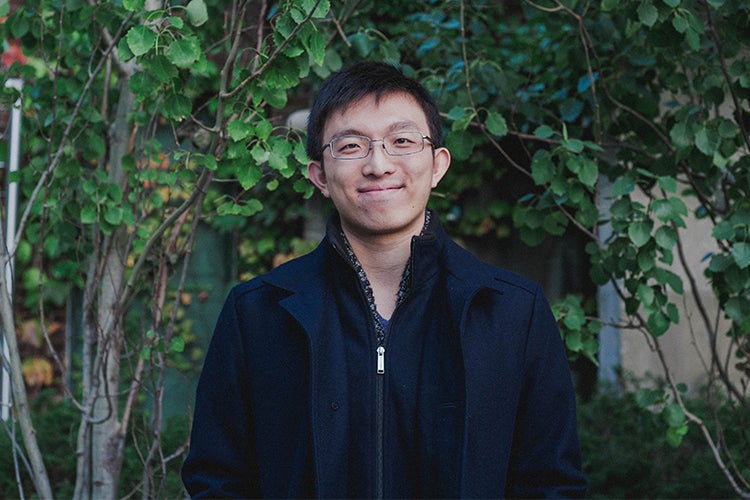 Peter Chengming Zhang receives Joan E. Foley Quality of Student Experience Award
For his contributions to the student experience and deep commitment to student well-being, Peter Chengming Zhang has received the Joan E. Foley Quality of Student Experience Award.
The honour is one of the Awards of Excellence presented by the University of Toronto Alumni Association in collaboration with the university. The prestigious program dates back to 1921 and recognizes outstanding faculty, staff and students.
As a lead residence don at New College, Zhang has reimagined student life programming. inspiring more than 100 students with educational and social programs that drew from their lives, connected them with alumni, and combined the academic with the co-curricular. His annual trips to the Earth Sciences Greenhouse and the Anatomy Museum consistently attracted strong attendance, including record engagement by returning upper-year students
When the COVID-19 pandemic arrived, Zhang led a team of medical and pharmacy students to organize a grassroots initiative that supplied 25,000 3D-printed face shields to 167 health-care facilities in Toronto and Hamilton.
In honouring Zhang, the alumni association notes that his professors and peers describe him as humble, generous and dedicated, with a rich emotional intelligence that complements his academic brilliance.
Alumni Association