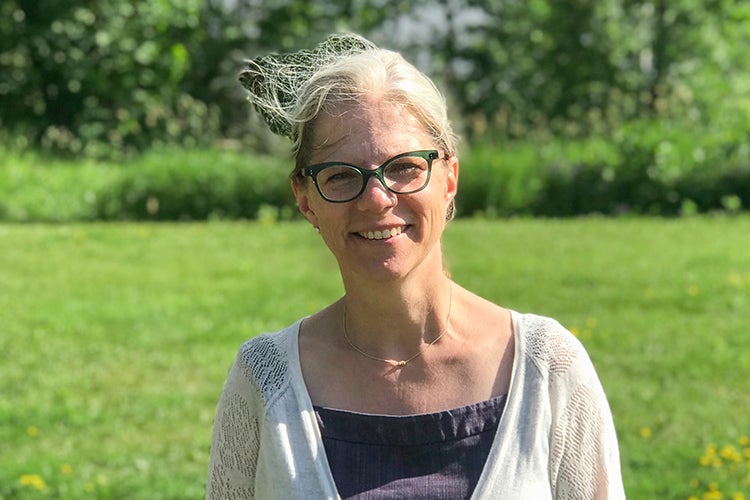 Pamela Klassen receives award from Connaught Community Partnerships Research Program
Professor Pamela Klassen of the Faculty of Arts & Science has received an award from the Connaught Community Partnerships Research Program for her project, Treaty Teachings: How Universities, Communities, and Museums Can Work Together to Tell the History of Treaty 3.
"I'm so grateful for the support of the Connaught Community Research Partnership Program, and want to give a shout out to Dr. Krista Barclay, my postdoctoral fellow, whose intellectual leadership and community engagement expertise is at the heart of this project," said Klassen. "Building relationships beyond academia ensures that our research is accessible to broader audiences, but also that it is grounded in and responds to the Indigenous and non-Indigenous communities who are invested in the work of being treaty people.
"We're especially looking forward to the online teaching materials that will be developed during this project, which will be useful for students and museum visitors alike.
The new initiative builds on the Kiinawin Kawindomowin Story Nations website, a digital humanities project rooted in a long-term collaboration with Kay-Nah-Chi-Wah-Nung Historical Centre of the Rainy River First Nations, and will include small and large museums seeking to teach audiences about Treaty 3, an area west of Lake Superior that extends into Lake of the Woods.
"Professor Klassen's Treaty Teachings project is a wonderful example of the exceptional work that can come to fruition through collaboration with Indigenous peoples and community Elders, fellow researchers, museum professionals and students," said Melanie Woodin, dean of the Faculty of Arts & Science. 
UTC