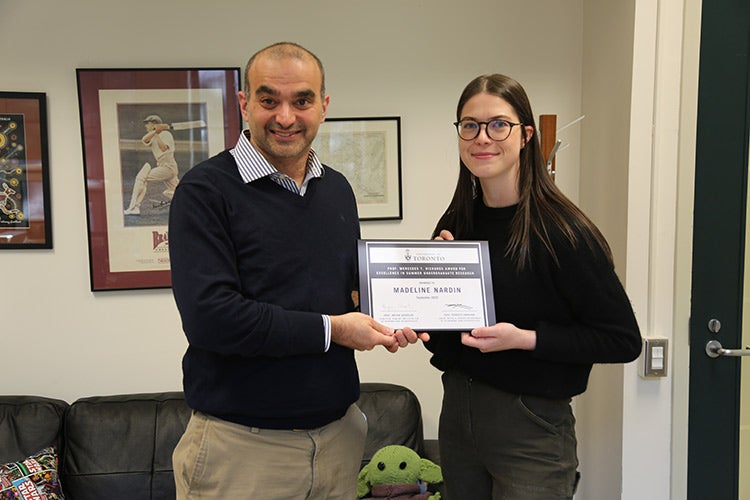 Madeline Nardin receives 2022 Professor Mercedes T. Richards Award
University of Toronto student Madeline Nardin has won the inaugural Professor Mercedes T. Richards Award for excellence in summer undergraduate research in astronomy.
Named after the late renowned astronomer, professor and U of T alumna Mercedes T. Richards, the $2,000 award was created to recognize a student in the U of T summer undergraduate research program (SURP) in astronomy and astrophysics who has demonstrated outstanding achievement and growth in scientific research. Richards advocated for young people within the field of science, including women and other underrepresented groups.
"I am tremendously honoured to receive the Mercedes T. Richards Award," Nardin says. "It's awesome to be recognized for the work I've done in SURP – that work continues to motivate me in my research."
Nardin, a fourth-year undergraduate student at New College specializing in astronomy and physics, worked with Keith Vanderlinde, a professor in the Faculty of Arts & Science's David A. Dunlap department of astronomy and astrophysics, to develop technologies to observe the origin and evolution of the universe and short-lived astronomical phenomena.
Faculty of Arts & Science