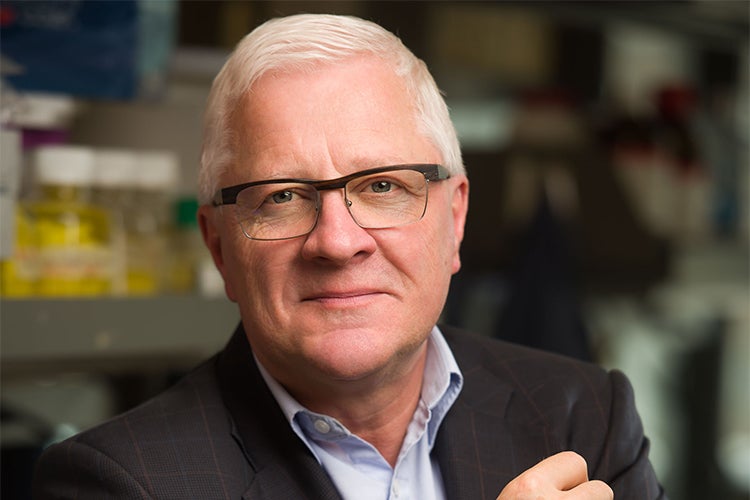 John Dick elected to National Academy of Medicine
Dr. John Dick, a professor in the department of molecular genetics in the Temerty Faculty of Medicine and senior scientist at the Princess Margaret Cancer Centre, has been elected to the prestigious National Academy of Medicine (NAM).
The NAM is one of three academies that comprise the National Academies of Sciences, Engineering, and Medicine in the United States. Each year, the NAM elects up to 100 members, including 10 international members, recognized for their achievements in health and medicine.
A Canada Research Chair in Stem Cell Biology, Dick is globally recognized for his discovery of leukemia stem cells, made possible by an assay he developed. The assay involves transplanting cells from human adult bone marrow, normal or cancerous, into an experimental model to gauge cancer initiation. Using this approach, he revealed that only a­­ small subset of these cells was capable of initiating leukemia and was the main cause of disease relapse. These contributions have helped shape the understanding of cancer and reveal new strategies for curing the disease.
"The University of Toronto congratulates Professor John Dick on this richly deserved recognition," said University Professor Ted Sargent, vice-president, research and innovation, and strategic initiatives. "He has revolutionized our understanding of leukemia."
UHN