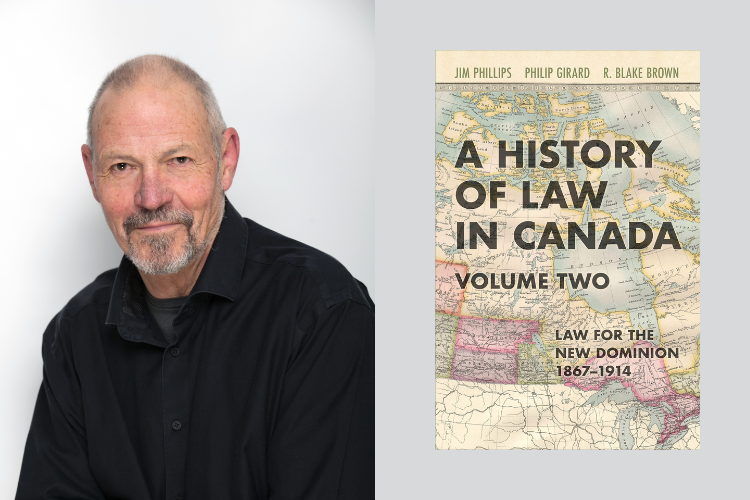 Jim Phillips awarded W. Wesley Pue Book Prize
Jim Phillips, a professor in the Faculty of Law, and his co-authors Philip Girard, a professor at Osgoode Hall Law School, and Faculty of Law alumnus R. Blake Brown, a professor in the department of history at Saint Mary's University and an adjunct professor at Dalhousie University's Schulich School of Law, have been awarded the Canadian Law and Society Association's W. Wesley Pue Book Prize for A History of Law in Canada: Volume II: Law for the New Dominion, 1867-1914.
The prize is awarded to the best book on law and society published in the previous year in English or in French. Their book was published in 2022 by the Osgoode Society for Canadian Legal History and University of Toronto Press. Phillips is the editor-in-chief of the Osgoode Society.
The jury citation said the authors have "significantly contributed to law and society scholarship with a monumental book of legal history. Comprehensive and meticulously sourced, Phillips, Girard and Brown illustrate how plural legal orders – Indigenous law, common law and civil law – were impacted by the process of developing and consolidating a national legal order in Canada, and how fundamental aspects of the Canadian legal order took form between 1867 and 1914. Such a new and outstanding work in law and society is absolutely deserving of the CLSA's W. Wesley Pue Book Prize."
Law