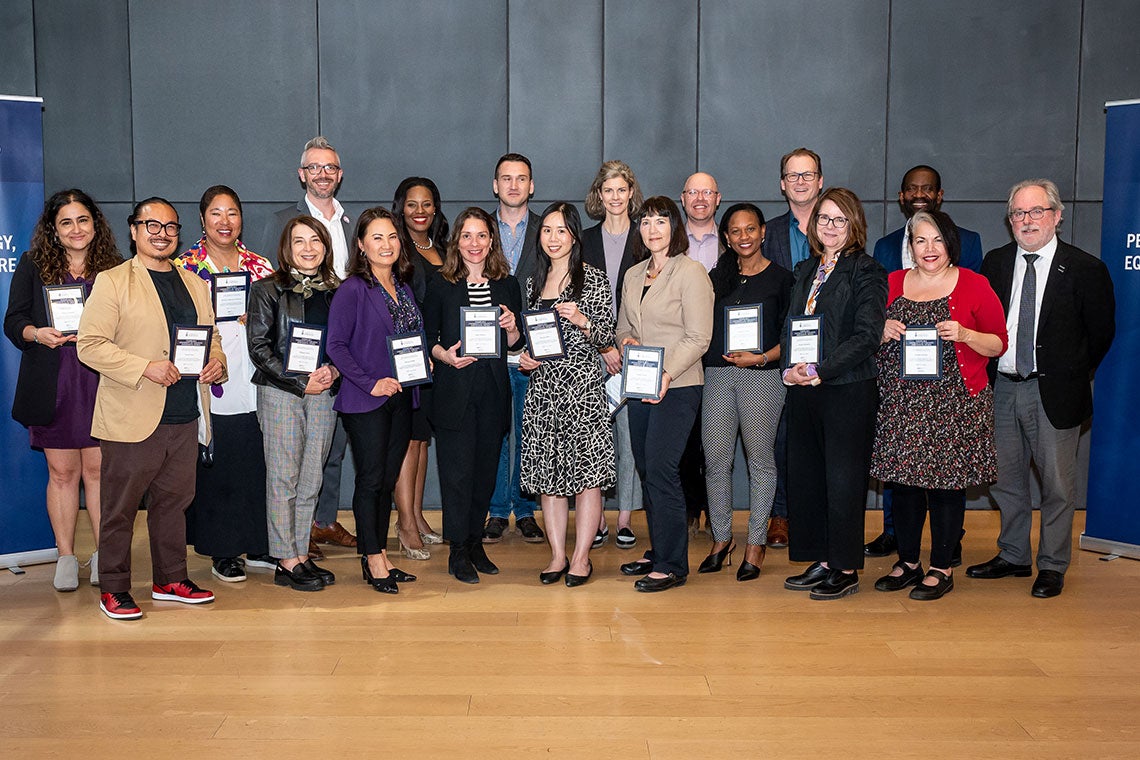 Inaugural EUTA Awards recognize librarians and staff across U of T
The University of Toronto has recognized staff and librarians from across its three campuses with the inaugural Exemplary U of T Ambassador Awards (EUTA).
Eighteen individual and six team recipients were honoured at a presentation ceremony held recently at Desautels Hall.
Established in 2022, the EUTA Award recognizes the contributions and achievements of librarians and staff, as individuals or in teams, who have furthered the strategic priorities of their unit, department, faculty, or division, and made a significant, positive impact on the university.
"The recipients have set an extremely high bar for future candidates," President Meric Gertler said. "On behalf of the University of Toronto, and your many friends and colleagues in our community, thank you for your excellent – and innovative – service and remarkable dedication to the University of Toronto.
"You are a wonderful inspiration for all of us to continue working together to make the University of Toronto a better place."
UTC