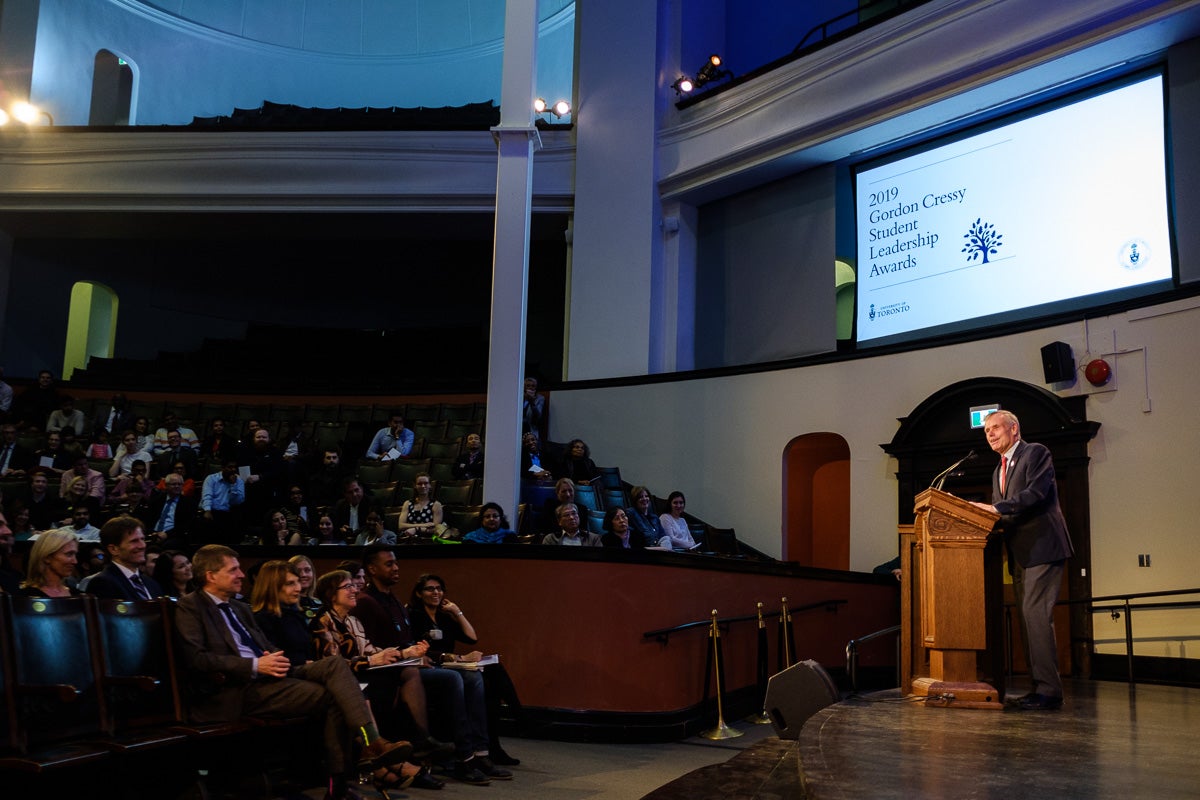 Hundreds of students receive Gordon Cressy Student Leadership Awards
For a quarter century, the Gordon Cressy Student Leadership Awards have recognized students who have made a positive impact in the world through extracurricular involvement. 
Diane Hill, a U of T Scarborough student and member of the Oneida First Nation, was one of almost 200 winners who were celebrated at a ceremony in Convocation Hall. She is an Indigenous program developer who served on committees looking at U of T's implementation of the calls to action by the Truth and Reconciliation Commission of Canada. 
Sherice Robertson, an undergraduate at U of T Mississauga, worked with the International Education Centre to help visiting foreign students feel more at home on campus. 
And Solomon McKenzie, a Juris Doctor candidate, was on the executive team of a student group for Black law students and is the former president of a group representing LGBTQ people and their allies in the Faculty of Law. 
UTC