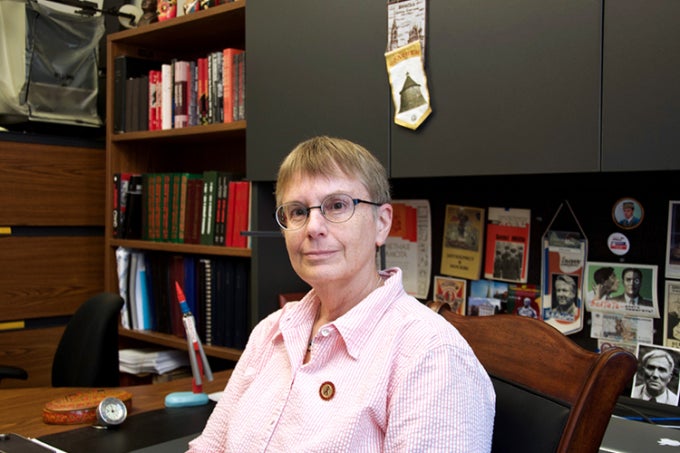 Historian Lynne Viola awarded Killam Prize for humanities
Historian and University Professor Lynne Viola is the recipient of a 2019 Killam Prize – the top annual award of the Canada Council for the Arts.
Viola, one of the world's leading scholars on Stalinist Russia, is receiving the prize for the humanities. Her books, which are rich in detail culled from primary sources such as the KGB archives, seek to create a more nuanced understanding of Soviet history. The Best Sons of the Fatherland (1987) focused on the supporters of Stalin's regime. Peasant Rebels Under Stalin (1996) looked at state government resisters. The Unknown Gulag (2007) looked at Stalin's victims and their fates and 2017's Stalinist Perpetrators on Trial looked at those who implemented Stalin's Great Terror, from 1936 to 1938.
Viola received the Molson Prize in 2018 for her significant contributions to the cultural and intellectual heritage of Canada.
UTC