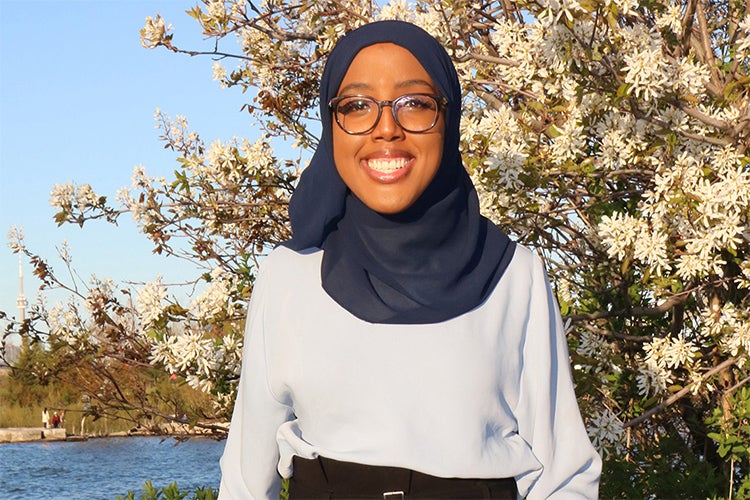 Habon Ali named a Schwarzman Scholar
University of Toronto Mississauga alumna Habon Ali is one of 150 scholars accepted into the prestigious and competitive Schwarzman Scholars program.
The scholarship will allow Ali to earn a master's degree in global affairs from Tsinghua University in Beijing. The former U of T Mississauga valedictorian plans to focus her studies on global health inequality and further strengthen her leadership skills.
Ali was selected from a pool of 3,000 applicants after her mentor at U of T, physician and global health professional Peter Singer, recommended that she apply.
"I have a really strong interest in global health, global health equity, and reducing health inequities on a national level here in Canada – but also between countries," she says. "I feel like Canada is a microcosm of the world, and we have a responsibility to our communities, but also on a global stage."
Ali says the program will also help her understand China's role in the world and is looking forward to the opportunity to learn with Asian and African scholars.
"It's a chance to learn with scholars around the world, which I think is so valuable in and of itself," she says.
UTC