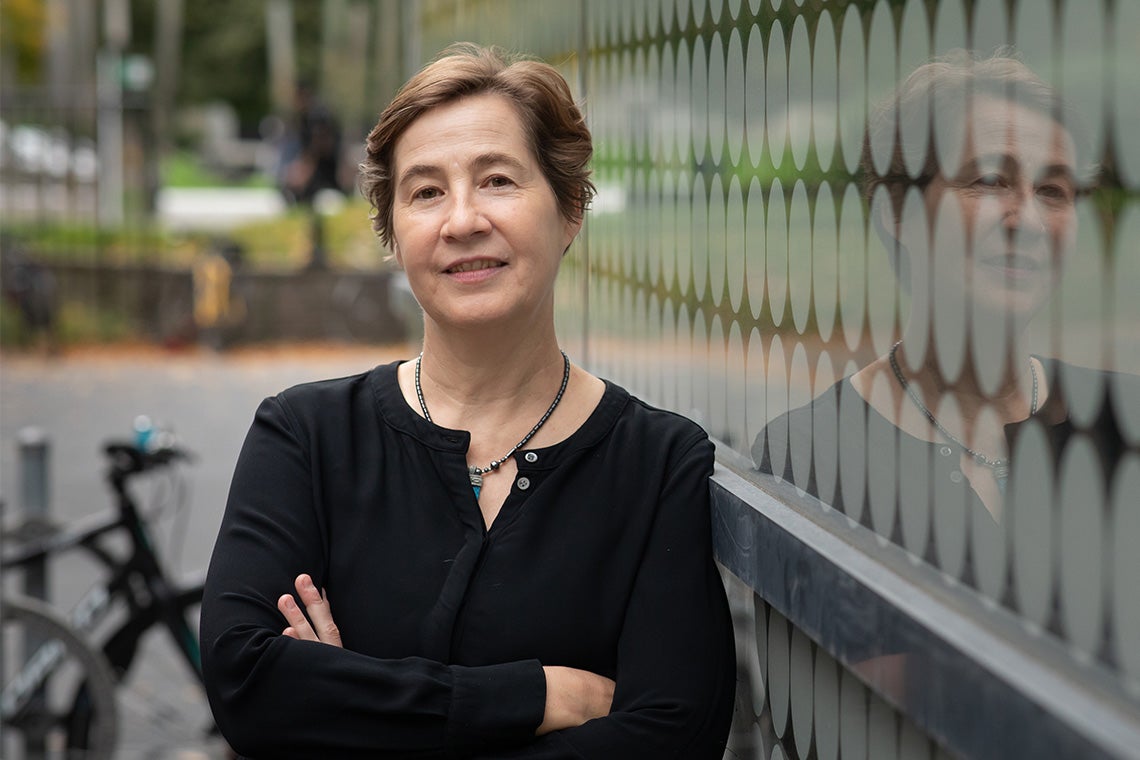 Fiona Miller recognized with Connaught Global Challenge Award
Fiona Miller, an expert in the field of sustainability and health care, has received a Connaught Global Challenge Award to support her efforts to create an international research network for climate positive health care.
Miller is one of four researchers receiving the award for collaborations involving leading University of Toronto researchers and students from multiple disciplines, along with innovators and thought leaders from other sectors.
In Canada, as in many countries, the health-care sector accounts for about five per cent of greenhouse gas emissions. Miller, a professor with U of T's Institute of Health Policy, Management and Evaluation in the Dalla Lana School of Public Health, says it will take deep interdisciplinary collaboration to bring about a carbon positive health system. 
That's where the International Research Network for Climate Positive Care (IRNCPC) comes in, Miller says. 
The IRNCPC will bring together world-leading experts across the physical, social and health sciences to produce the evidence, ideas and innovations required for health systems to meet net-zero greenhouse gas emission targets. The network will co-ordinate U of T research and capacity development, Miller says, and build robust national and international connections focusing on three research themes:
A sustainable pharmaceuticals and healthcare plastics ecosystem
Sustainable and resilient built health-care environments
Health service and system innovation for sustainable care. 
"We're tremendously excited to have the opportunity to develop the research and training capacity that can support and advance the increasingly ambitious climate goals of health care organizations and systems in Canada and around the world," Miller said. "This award will truly make a difference locally, nationally and internationally." 
UTC