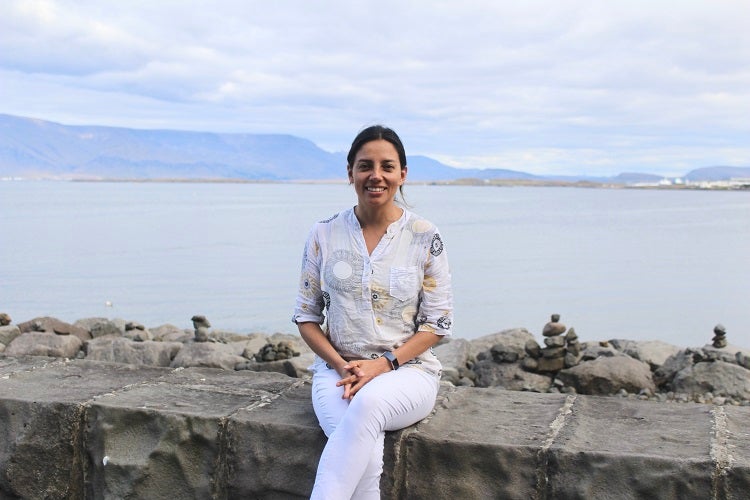 Diana Valencia receives Guggenheim Fellowship
Astrophysicist Diana Valencia has received a 2023 Guggenheim Fellowship for her research on what makes up planets. ​​​
An associate professor in the department of physical and environmental sciences at the University of Toronto Scarborough, Valencia was among the 171 fellows honoured with the prestigious award in April.
About 3,000 researchers, scholars and artists apply for the award each year. Valencia was the only winner in the category Astronomy – Astrophysics.
"I am a woman of colour and the U of T Scarborough campus is so diverse that I want to showcase that. I want to show this is something that people from all walks of careers and life can achieve," Valencia says.
Working with multiple teams, Valencia is leading the analysis of first-of-its-kind data: measurements of low-mass exoplanets and stars that are precise and consistent enough to explore the connection between the composition of stars and planets. 
The study showcases her multidisciplinary approach, combining geophysics with astrophysics, that has distinguished her as a leader in the field.
UTSC