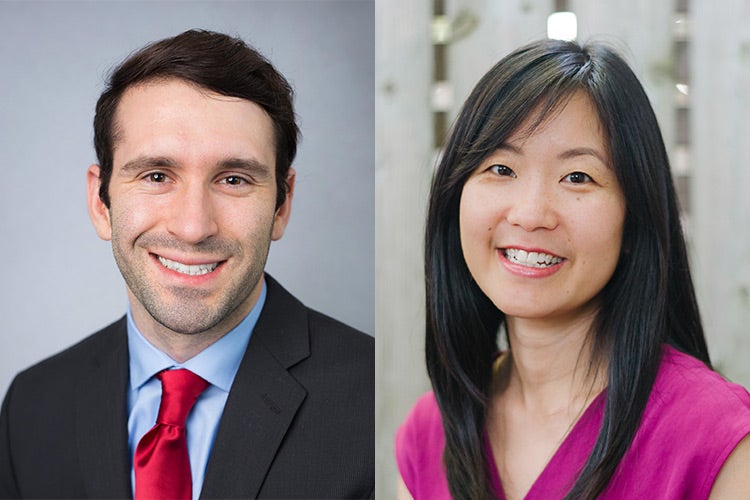 Daphne Tan and Kevin Golovin receive 2023 SGS Early Career Supervision Award
Daphne Tan, an assistant professor in the Faculty of Music, and Kevin Golovin, an assistant professor in the department of mechanical and industrial engineering in the Faculty of Applied Science & Engineering, have been recognized with the 2023 Early Career Supervision Award.
The award, given annually by the School of Graduate Studies, aims to recognize pre-tenure faculty at the university who have demonstrated excellence in graduate supervision within the first six years of their graduate faculty appointment.
Two awards are offered every year: one for the humanities/social sciences and one for the physical/life sciences.
"Graduate supervision is the best part of this job," Tan says. "The students I work with are very talented, and they come with their own skillsets and perspectives. I always learn from them in some way."
Tan, whose research explores questions related to music and the mind, has supervised four doctoral theses and co-supervised a fifth, supervised seven master's independent projects and served as an advisory committee member on nine doctoral theses.
Golovin, who is currently supervising 10 PhD students and three master's students, is the principal investigator of the Durable Repellent Advanced Engineering Materials (DREAM) Laboratory at U of T.
"Supervision is my favourite part of the job," he says. "Just teaching my students how to think in a way that's new and interesting, and teaching them to observe the things they see in a lab in a way that's scientific."
SGS