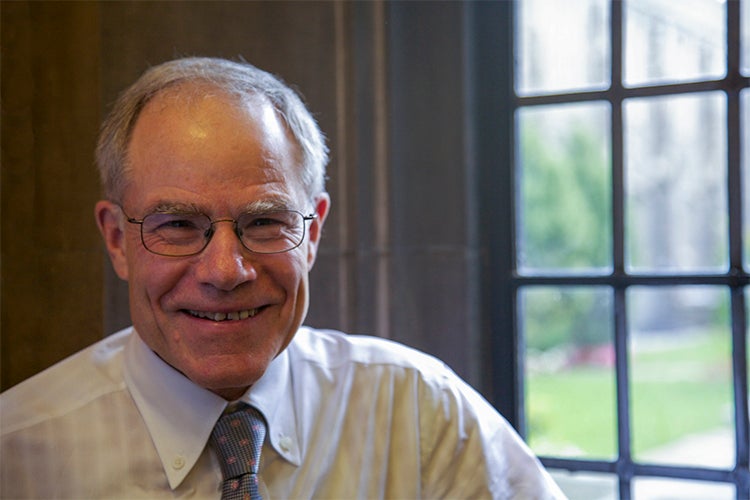 Bruce Kidd and Brenda McCabe receive Vivek Goel Faculty Citizenship Award
For their exemplary, decades-long service to the university, Bruce Kidd and Brenda McCabe have received the Vivek Goel Faculty Citizenship Award.
The honour is one of the Awards of Excellence presented by the University of Toronto Alumni Association in collaboration with the university. The prestigious program dates back to 1921 and recognizes outstanding faculty, staff and students.
An Olympian and professor in the Faculty of Kinesiology & Physical Education, Kidd holds a long-standing career at U of T that includes serving as dean of the Faculty of Physical Education and Health, warden of Hart House, and vice-president and principal of U of T Scarborough. In honouring Kidd, the alumni association noted that during his 50 years of service, he has created a transformative learning environment on campus, while serving as the university's humans rights ambassador to the world.
McCabe is a professor in the Faculty of Applied Science & Engineering. In 2008, she was appointed chair of the department of civil engineering – the first woman to chair any department at U of T Engineering. To mark the occasion, she created five new scholarships, named after the first five women to graduate from the department. In honouring McCabe, the alumni association noted that throughout her career, she's championed the student experience, represented the engineering profession with high distinction, and advanced environmental sustainability
Alumni Association